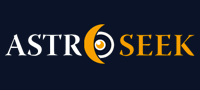 Astro-Seek.com Seek and meet people born on the same date as you ...
Hindsight year 2020 - Discussions, questions
---
Hindsight year 2020
June 13, 2020 at 15:52 (UT/GMT)

Trevor77
Hindsight year 2020
Iv realised that this year Is a Learning year for myself and maybe for others too with Jupiter in Capricorn this year will teach us things we wont forget.
So what have you learnt so far this year, that you wish you had known 10 years ago?


Posts in topic

Trevor77
»
Luna Alba
Zakynthos yea


Luna Alba
»
Trevor77
Ohhh...I see. I saw 36, I thought it´s your 3d

Is that Zakynthos or Lefkada?


goldenlion32
»
MarvinReal
This video shows you what they do.
https://www.youtube.com/watch/…
https://www.hellinger.com/en/home/…



Astro-Seek.com
»
goldenlion32
System message: Post has been written by user MarvinReal, who already deleted profile on this website:
=====

Good morning. Being in a 12-kids family would certainly be interesting. Enough for Klabzubova Jedenáctka. Also enough for a zodiac wheel. Bear in mind that before WW1 was such family setting very common. My ancestors had many kids in those times. World is dying out and women are lazy nowadays, including you xD. Going to family constellation therapy sounds interesting, I would like to know more. There are books about this. My family tree is also somewhere in 19th century and I didn´t see it long time. :9


goldenlion32
»
MarvinReal
I wouldn´t doubt it. The next phase of dealing with my Matriarchy Side of the family, which are roots are from the homeland of Bratislava. Ha ha! I was told my Great Grandparents were quite strict, controlling, and mean. Although, they were farmers, and had 12 children. I´m sure, being a mother or father of 12 children would be kind of difficult to manage at times.
Kind of hard purging and purifying, or eliminating out of the family karma when you don´t have all the roots of the issues. I never got past 1900 or the records, but maybe someday will go there.
It´s kind of weird just in one Generation (Baby Boomers) they adapted to the Republican belief system, and Military mindset.
They say we have our families karma four to five generations back with emotional and mental patterns. Which I would love doing the family constellations therapy in Germany, just to see what people say, because they talk about the hidden secrets in family that never talks about. My grandmother was like that. Closed mouth about whatever happen in that side of the family. Would never budge and didn´t want me digging in the family ancestor information. Which eventually, I will do more in the future.



Astro-Seek.com
»
Trevor77
System message: Post has been written by user Chadjames, who already deleted profile on this website:
=====

Jupiter in Aquarius, to me is:
A proper friend.


Trevor77
»
Chadjames
nice response,
Yes I read somewhere that its not easy to learn, and achieve as jupiter is in fall, lifes lessons are being taught and learning is done the hard way.
When Jupiter enters aquarius whos knows what will happen next, new Scientific breakthroughs hopefully



Astro-Seek.com
System message: Post has been written by user MarvinReal, who already deleted profile on this website:
=====

You have Venus/Moon dasha now!
Venus mahadasha ending when you will be 51yo.
Another surprise is Sidereal Moon: Pisces 11°03' in Nakshatra: Uttara Bhadra


leorising
»
goldenlion32
My Jupiter mahadasha began in 2006, when I was entering in university. Next year , August of 2021, I will begin my Saturn mahadasha.




Astro-Seek.com
System message: Post has been written by user Chadjames, who already deleted profile on this website:
=====

For starters, it´s my 5th Jupiter Return.
It´s been, pretty much, "Business as Usual."
Quite frankly, the be careful of what you wish for, has become extremely evident in this first half of the year.
I won´t go into detail, but, I will say that the grueling work I put into my last job has benefitted me in the UI I´m am receiving every couple of weeks, now.
I will say that I was "a little" expectant that this year would be a good one for me, being that it is a Universal number 4 year.
4 years are the ones you get to work your ass off and becoming efficient and organized are your reward.
Up until now, I´ve only worked 1 and a half months.
My bank account does not reflect this.
Life´s a trip. The longer you live the more you get to see how things can turn out to be.
Good... or bad.
For me, to answer the OP´s question, the learning and morality of Jupiter in Capricorn is a sight to behold.
Jupiter learns and experiences a sort of professional "class", if you will, in the house he resides, in Capricorn.
His adornments are more in line with his maturity.
None of it is got by shortcut or THE EASY WAY.
With that said, I cannot leave out a spiritual response.
https://youtu.be/hlN3sp1dlW0


goldenlion32
6th house of Capricorn of course has been transforming my physical life for the last 12 years since Jupiter in Capricorn. This usually tends to bring back repeated soul intentions with the Vertex in Capricorn ant-vertex.
I´d say, my family and friends are the one´s who learning more than me, since I started my Jupiter Mahadasha in 2008 and they´ve fought me all the way and now things are breaking down and they´re recognizing some painful realizations that perhaps they were doing and saying things that were quite oppressive, controlling, dominating, and because there a Military/Republican family they tend to believe in this old Baby Boomer restrictions, rules, power, control, dominance, and finding out it´s not working anymore in society in 2020.
It is quite fascinating watching them fight the changes and seeing their comments on social media. And I don´t comment much because they´re just getting started here and have some shocking moments coming the next year whether they´re ready for it or not.
The other is my fascination with Human Rights at the moment and how that all comes into play since they define it as natural law, and how does that tie into astrology vs. what we´re doing in the physical.
But clearing Aries in Chiron and Uranus in Taurus (Military family Karma) I´m over seas in these transits just like my ancestors in WWII and Vietnam, but I´m not Military Warrior, but a Spiritual Warrior.
How those individuals both had Saturn in Leo in their chart, so my South Node Leo obviously show the Ancestor´s and Leo Ascendant (dharma or karma) perhaps working out here with me being in Europe.
Aries in Chiron is purging and purifying the Military/Politics and getting off that karmic wheel of violence and standing for non-violence and ending that line of destruction since I´m the feminine and Matriarchy and my child doesn´t server the Military either and more Matriarchy.
Jupiter in Capricorn is kind of where things usually end for myself when I look back on other Jupiter in Capricorn timelines. Although they can be the beginning of a new chapter.


Trevor77
»
Luna Alba
my jupiter return was in 2018, when I joined this site and started my astrology interests, so I suppose my fortune was being on here

I had Luck in travelling too because I took my first trip abroad to greece, on my venus line, I loved it

nice place

Picture attachments are visible to registered users only. (
Log in
)


Luna Alba
Happy 3rd Jupiter Return!
Must be a bit weird to have it in 2020...

but still...did you felt some Jupiterian luck?




Moon calendar
Moon in

Leo
Show calendar
»
Seek users born on
Seek users by nickname