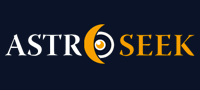 Astro-Seek.com Seek and meet people born on the same date as you ...
Man fighting for his innocence,incarcerated for 27 years. - Discussions, questions
---
Man fighting for his innocence,incarcerated for 27 years.
June 12, 2020 at 16:53 (UT/GMT)

Backtolifebacktoreality
Man fighting for his innocence,incarcerated for 27 years.
He just had a story put out in my hometown about how DNA evidence has been found back in 2017 exonerating him for a rape he has been in prison for since 1995.From his chart do any of you see him being released from prison anytime soon? Yes I know him personally and he's been fighting to prove his innocence since day 1 and now he's finally starting to get some traction. Thanks

Don't know how to upload his chart but his birthdate is:

March 31st 1966 10:10 PM Detroit,MI

He was arrested 3-2-1993
Convicted on 2-22-1995

Posts in topic
September 4, 2021 at 03:36

Backtolifebacktoreality
I want to bump this thread and get more answers. His case has been picked up by the statewide CIU and is being reviewed right now as we speak and it's looking really good for him,can anyone give anymore insight?
Facts of the case:
DNA evidence did not match him(Hairs in bed,mask and fingerprints found in mask) so 3 pieces of DNA that exonerates him
Never was identified
Police were corrupt and did their own time in prison
The prosecutor and police hid the dna reports from the jury which is why he was convicted.
Thanks.


Morena_Lu
He is 742 code, code for this year is 729, for next 279 and 999 for 2022. It is like 2022. is end of 9 years cycle, and also Saturn( 4) personal year for him.
His 58/59 years are totally new beginnings for him. Code is 1-0-1.


Marc Sales
I am not clear about things at the moment, I think I am missing a lot of data. I have come across numerous astral-letters with that conjunction - of bad omen - between Uranus and Pluto in Virgo, although in this case there are no malefic aspects that point to it from quadrature aspects ...
At first I thought there was a lot of darkness (due to the positions in the intercepted signs) between Venus (the victim) and the Moon in IX, therefore Justice.
The police corruption that comments the article made me sick and with the hair on end ...
But in the last of the graphs (for June 15, 2020) certain positions appear that help me to believe that the case will be discussed: Venus approaches the radix position of Mars, while Jupiter since IX is currently in trigon to Mars natal representing the subject and that would signal a revision or rectification of the sentence ...
The review of the sentence could also come from house III and the transiting planets there ...
Without more information it is impossible for me to go any further ...
https://imgur.com/8deeZUD


Backtolifebacktoreality
»
goldenlion32
And he's been in prison for 27 years now.


Backtolifebacktoreality
»
goldenlion32
PM'd you


Backtolifebacktoreality
»
Marc Sales
I PM'd you.
Yes the dates of the arrest and trial sentencing are correct as well.



Astro-Seek.com
»
goldenlion32
System message: Post has been written by user goldenlion32, who already deleted profile on this website:
=====

It is the Saturn Return in Aquarius of the Event as well when hits the same degrees. That would be in 2021. How long has he in prison? Convicted on the 22nd just like his Saturn in Pisces Return in 1995



Astro-Seek.com
System message: Post has been written by user goldenlion32, who already deleted profile on this website:
=====

This is the chart!

Picture attachments are visible to registered users only.
(
Log in
)



Astro-Seek.com
System message: Post has been written by user goldenlion32, who already deleted profile on this website:
=====

You can see at the time Scorpio Pluto was conjunct the South Node Scorpio. The past life karma perhaps with this other person. Pluto on the South Node completely changes one's life emotionally, mentally, spiritually, physically, sexually, financially, and is Moksha. Washing away the karma or purging and purifying the soul.
Neptune in Scorpio shows there is some dark themes to the situation, the (Fantasy, Fiction, Dream, Spiritual experience of is sex just sex or is something more or less, but it would give this person some dark themed sexual fantasies or thoughts about it.
Neptune Square Venus in Aquarius is obviously deception from feminine or masculine who may be 100 % free themselves and emotionally objective. Emotionally detached, and perhaps played a part in the situation.
Since he has Saturn in Pisces 22 degrees which is a critical degree, you can see Lilith in Pisces transit, Mercury in Pisces, and Sun in Pisces in transit which would probably represent him as the masculine.
Which Pisces and Sagittarius is the Sacral Chakra and ruled by Jupiter and Neptune.
Mercury (fluids) exchange, genitals, and conversations about sex. Perhaps even alcohol or drugs involved. The darker side of Pisces which is also liberation, Moksha and abandonment of the material and physical world. Dreamy, watery, fantasy, fiction, escapism.
Since they have Aries in Chiron, Sun in Aries, Mars in Aries, this would be law enforcement coming in with the Venus in Aries transit, the wounded warrior with Aries in Chiron.
Which then haven't hit their Aries in Chiron Return yet because it's 23 degrees. Sun in Aries is the hunter of their prey. The fast and furious.
Since they were arrested in the North Node Sagittarius/South Node Gemini, the 2020 is the Reverse Nodal Return. Which is looking back at the past.
The Mutable Cross; Sagittarius, Gemini, Virgo, Pisces is always related to sexual entertainment, sexual experiences and relationships.
At the same time, it is legal and natural laws. Looking his chart, my intuition says there is a lot to this story with Moon in Leo (Leo in Chiron), and the fire element wounding the Moon in Leo.
Uranus in Capricorn conjunct Neptune in Capricorn is separation of family, wounding by patriarchy, not seeing the illusion of the masculine.
Hard to say if he will be released since you'd have to have some hard evidence to prove he's innocence. You have Jupiter in Capricorn, Saturn in Capricorn, Capricorn Pluto in transit this year, which would force some change somehow of what they've done in the past and the North Node Gemini with his Jupiter in Gemini perhaps giving him the chance to speak his case.


Marc Sales
»
Backtolifebacktoreality
The "strange things" that I see in principle are the positions of Venus and the Moon in intercepted signs: Venus will represent the "Victim" (of rape) and the Moon in IX Justice ... !!! both in intercepted signs (without expression towards the outside ...)


Marc Sales
»
Backtolifebacktoreality
I ask: was this individual charged with any previous crime?
The alleged "violation" what day and at what time it happened?
Could you explain a little more about the case?
Where, how and when did those DNA tests appear?
Are the dates of the arrest and the trial correct? (I would need the hours of these 2 events)
I see "weird" things, that´s why I ask you ....


Backtolifebacktoreality
»
Marc Sales
Yes I believe that is correct


Marc Sales
Is the drawing of the birth chart correct?
https://imgur.com/RclEwUp



Moon calendar
Moon in

Taurus
Show calendar
»
Seek users born on
Seek users by nickname