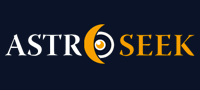 Astro-Seek.com Seek and meet people born on the same date as you ...
Tropical VS Sidereal Zodiac - Discussions, questions
---
Tropical VS Sidereal Zodiac
May 23, 2020 at 03:23 (UT/GMT)

SHahad Ba'Obaid
Tropical VS Sidereal Zodiac
Good morning my Astrology friends ( In my country it's morning

) .
I have a simple question ..
In your experience , What is more correct zodiac system ?
Tropical or Sidereal zodiac

?
I will read your all opinion

.

Posts in topic

Nocturnal Astrology
I don´t use the Sidereal zodiac so I don´t have much to say about it but good luck trying to figure out which Ayanamsa to use. Both systems use three lines for measuring a celestial object´s location at a given time.
Ecliptic
Celestial Equator
Meridian
The Tropical Zodiac:
-Named their signs after the constellations in the Ecliptic
-Not calculated based solely on the Northern Hemisphere´s seasonal Sun cycle
-Precession of the Equinoxes doesn´t apply because constellations are not used as signs
-Predated by the Sidereal Zodiac
-Whole Sign House system is relevent to the origins of both Zodiacs
-Techniques passed down from the Hellenistic period are able to be traced and tested more accurately than techniques originating from the Sidereal zodiac
Just a couple facts to help anyone who takes this seriously


Crowleys Disciple
My father is a Virgo in both tropical and sideral astrology, he never thought Virgo fit him at all and didn´t describe him. I actually agree with him. If anyone in my life has actually acted most like the sign Scorpio it´s my father. I act a lot like the sign Scorpio too...but one could also say I learned as a young boy my fathers behaviors, interests, and emotions and they became a part of me. My father´s rising sign is Scorpio in both western and sideral astrology.


Sunnyshadow
I´ve only watched the first few minutes of this video, but it seems to explain it pretty well....so far
https://youtu.be/ZrXHeOm_QPE


Crowleys Disciple
I would say its a toss up. I think astrology combined with psychology and say tests like whats your favorite color, whats your element, are you an INFJ, INTJ, ISFJ, ESFJ, ENTJ, type 1-4 personality, etc
For example I tend to think I am more like my Western sign Scorpio then I am like my sidereal sign Libra, but there are many people I have met who were born in November who aren´t anything like me and are not the least bit interested in death and the dark side of life. I have met many western scorpio´s not the least bit interested in any violent movies, murder mysteries or darker topics. One Western scorpion female told me she had zero sex drive and hated sex.I have always been interested in the occult, horror movies, murder, and have been in magical and satanic groups, I have used many drugs in my past, have a sex addiction with strip clubs and prostitutes.
I have met Saggitarians that are very outdoorsy and who have absolutely no interest in horror, occult, murder, and darker side of the life. And then on the other hand I have met Saggitarians, sidereal Scorpio´s who are more like the traditional Scorpion sign. For example as a kid I totally idolized Ted Bundy and loved watching and reading everything about him, he is a saggitarian/ sidereal Scorpion.
One guy I got great along with in a warehouse for example was born in December( december 3rd?) he was a saggitarius/ sidereal scorpio. We both had our favorite color as black and wore black every single day to work. We both would talk all day long in the warehouse about our favorite Steven King novels, if we wanted to kill someone how we would do it and try to get away with it, all kinds of poisons we could use to poison people, we would talk about all the serial killers we loved to read about like Gacey, Dolmer, Manson, Bundy, etc, we would talk about mafia guys and how much we wish were contract hitmen in the mob, the occult, satanism. We had a lot in common lol :)
My best friend growing up was a Saggitarian/sidereal scorpion born end November like November 29th. Sun Sagittarius/ moon in Scorpio in both western/sidereal astrology. The dude was an exercise aholic, he loved nature and the outdoors, and he went to church all the time. He would actually hate anything violent, hated any horror movies, was not the least bit interested in murder mysteries, and he hated pornography. Anytime I tried to watch a horror movie or anything gruesome or anything with nudity he would tell me to turn it off or say he is not going be around when I watch it. He was very against any use of any illegal drugs or drinking alcohol. His favorite things to watch on TV were family shows, comedies, and outdoor adventure shows. His favorite color was a light blue.
My wife´s sister is a western Virgo and Sidereal Virgo. She wears black all the time, she is a mortician, she loves dead bodies and death she told me, she loves tarot, she has had interest in Wicca and the occult, she loves murder mysteries and horror movies. She wanted to be a mortician as early as age 8, said back then she fell in love with death and watching people die.


Morena_Lu
»
Marc Sales
"Maybe you should check it out on Tropical:
What is the sign of exaltation of Mars?
I see planets in tropical Capricorn and, for me, your Sun is in a deanship of Capri.
And surely the Mars-Jupiter trigone in water also has a lot to say ..."
Yes, Capricorn is disposal, I am like a real Capricorn when I work.I don´t stop until I´ve finished everything I need to do.
I like that trine with Jupiter..


Marc Sales
»
Morena_Lu
"and I love martial arts- I don´t see myself in Sidereal chart."
Maybe you should check it out on Tropical:
What is the sign of exaltation of Mars?
I see planets in tropical Capricorn and, for me, your Sun is in a Deanery (ten degrees) of Capri.
And surely the Mars-Jupiter trigone in water also has a lot to say ...
Edit:
* Pardon: Deanery not. ---> of Decan (ten degrees)


MarvinReal
My preference is towards Sidereal, but I totally understand that interpretation in Western Tropical is very advanced, especially regarding personality traits.
It might be worth to read through previous discussions on the same debate.
https://forum.astro-seek.com/hledat…


Morena_Lu
I am a double Venus in Tropical, in Sederal I have



in

, ASC Virgo / mercury in Aries,I would probably be in the military with my Sidereal chart..Although I used to be competitive and I love martial arts-
I don´t see myself in Sidereal chart.


Lune Rouge
»
hh
"i think alot of people become married to their tropical natal chart and many years later discover sidereal and have a hard time accepting it because it may drastically change what they have come to know about their chart."
I agree with this fully. Most people in the west were first acquainted with the Tropical zodiac so they will relate to it more. Most of us are actually quite unaware of our own nature and the identity is very easily influenced. But when I would explain my Sidereal placements descriptions to my family and people who have known me for years, they agreed that it fits me way more. Especially in describing my legendary stubbornness.



Marc Sales
For me without a doubt Tropical. 
The tropics were not made for the ears,
nor the equidistance manages to overcome the fears
because it is with your "view" that you access
and with your inner sense of what is real to you.


Lune Rouge
For me personally, especially regarding signs, Sidereal is more correct. But then again a lot of people identify with Tropical zodiac. I think both are somehow correct. I am missing my Pisces traits in my Sidereal chart.


hh
i think everyone should come to their own conclusion by taking a step back and approaching it logically. compare your own natal charts of both as well as other peoples. most important will be the lordship of the houses and where they are disposited in the chart that will give a real drastic difference between the two, because the houses are concrete areas of life where as the signs are flavors or styles that can be manipulated or overstepped in the mind.
i think alot of people become married to their tropical natal chart and many years later discover sidereal and have a hard time accepting it because it may drastically change what they have come to know about their chart. and they already have that cool libra tattoo on their back so no going back now. ;)



Moon calendar
Moon in

Libra
Show calendar
»
Seek users born on
Seek users by nickname