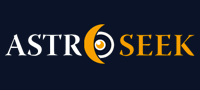 Astro-Seek.com Seek and meet people born on the same date as you ...
The four elements and creativity - Discussions, questions
---
The four elements and creativity
May 18, 2020 at 01:02 (UT/GMT)

Marc Sales
The four elements and creativity
The four elements and creativity.
In my talks or conferences, I have always wanted to present how energy circulates to endow ourselves with creative qualities and better focus on its results.
Thus, from a first approximation, I want to highlight the "subjective" and the "objective" role of these energies.
I give the example of a painting painter (Van Gogh style). He will need first of all to intuit the will to be creative, to start the internal "fire", to ignite the spark and to start the march together with his articles. It is the first stage of his journey and represents the "clubs" in the Tarot. It is a subjective stage although with the will to materialize, to sculpt and shape that fire, that impulse.
Then he must meet the mirror, which is the "Water" represented by the "Cups" in the Tarot, seek the place of "meeting" also subjectively, the place that is known by the "I like", may be a meadow close to a stream or an empty beach. In short, a place that presents as suitable, since it feeds its beauty, its inspiration, feminine expression or receptacle of that initial impulse.
Most people make a mess of these two initial elements because either the fire boils the water, evaporating it, or it extinguishes the fiery spark (the water).
Because it is difficult to deal with these subjective elements, it is about finding a harmonious, alchemical balance, in which the two elements continue to maintain their individuality but cooperate. It is about keeping the pressure cooker going and therein lies the importance of the first contact between these primary elements.
Whats Next ...? Well the technique to convert all that subjective energy into action and that is the "Air" or the swords in the Tarot. Here energy seeks to express itself towards "reality" (this concept is somewhat reviled, since everything has a reason for being) and needs translation tools (from subjective to objective). These are the brushes, brushes, colors and papers. In short, the "language" that makes this communication to the outside possible. It also takes a certain mastery to be able to master this art. We can even leave the painter for a few moments and focus on the case of the musician. His much more ethereal task is to soften his listeners, his way of playing the piano, his rhythm, his ability to translate notes into emotions requires keen practice. When this "language" is already determined, it "emanates" a fourth element.
The earth closes the cycle of creativity and is a clearly objective element. The "golds", the dollar, the rich money are his most vulgar representations of this objectivity, they represent a value in itself. But it is also the work carried out, its maximum expression for our realistic senses and perceptions. We can all more or less agree on its realization, perhaps the "artist" can see improvable nuances of this reality and by his own art grant him a new life, perspective and conclusion.
It is the finished painting ready for your exhibition or sale.
Well now stop thinking about "creative artists" and apply these concepts to your daily tasks. Everything happens the same forever. If we do not put on our own balanced energy beforehand we will not achieve much in our affairs making them an unfinished, poorly done and soulless work.
And it is the same for the whole human being.
Do not start things that you know will not end and focus on those that can be kept in the "pressure cooker

" as it is a guarantee of success if you follow the necessary "alchemical" steps.
https://imgur.com/Q0RM7tz
https://imgur.com/HnkhMj5
https://www.youtube.com/watch/…
(An example of interpretive mastery.)

Posts in topic

Marc Sales
»
Wolfmoon
There must be a reason !!!!!

Maybe a major transit on your Mercury ??


Wolfmoon
Thanks for the post. She´s a good yarn. I´ll have to look further into it.
I´ve been tapping back into my creativity lately and I´ve had this strange urge to draw a fire. I´m fire dominant. I don´t know if it correlates I just saw the title and it popped back into my mind.


Marc Sales
»
Casey
Thanks Casey ... I forgot to answer you at the time ... !!


Casey
I loved this SO much! Thank you - I even took notes on your notes! (Fun Riddle from that comment : Can you guess the sign of my sun/moon conjunction, part of the 5 planet conjunction, with the very last planet being the ruler of the house, domicile) Lol, that came outta nowhere -
I actually just wanted to tell you how much I enjoyed your information, I just the other day started back up with incorporating tarot, as my main focus of astrology. This feels like confirmation that I am ready to start slowly incorporating the messages of the tarot alongside my astrology studies (or something like that 😉) I would love to read more of your articles!


Leo Moon
I enjoyed that.
It gave my mind something to chew on while drinking my morning coffee.

Creating and maintaining a balance seems key to everything in life.
I've seen how the first two elements can easily dissipate in my songwriting.
Guitarist Jimi Hendrix said something like " someone who's afraid of hitting the wrong notes will never find the right ones to play "
Paul McCartney's advice was to always explore a song idea Fully on the first spark.
Don't tell Yourself.."I'll finish that later".
You can always go back and revise, but that unique, initial spark that propelled You to start writing a particular song can't be recalled.
Those two pieces of advice have been helpful to me.


IIyyaarr13
I noticed I was looking up to visual artists with thicker, hammier, hands than I have.
Although literature is important, music is a little closer to "universal" than literature even though reading can permanently warp the eyeballs!




Astro-Seek.com
System message: Post has been written by user MarvinReal, who already deleted profile on this website:
=====

Thanks for sharing.




Moon calendar
Moon in

Taurus
Show calendar
»
Seek users born on
Seek users by nickname