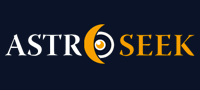 Astro-Seek.com Seek and meet people born on the same date as you ...
Eighth house stellium - Discussions, questions
---
Eighth house stellium

dr.snakes
Eighth house stellium
Hi there,
I pretty much made an account just to talk about this because it bothers me so much.
I have my sun, moon, mercury and venus in the eighth house.
I feel like this energy is so heavy and creates a lot of problems, to the point where I´ve considered moving across the globe to change my houses (according to astrocartography this is a thing?)
I am wondering if anyone else has similar placements, and can give any advice on how to deal with this energy in a healthy way?
Some of the negatives this brings are intense feelings, obsessive thoughts, and paranoia about other people´s intentions which has lead to a crippling fear of intimacy. I feel like I am always hiding my true self.
There are also positives, but it´s lead to me feeling isolated for most of my life.

Picture attachments are visible to registered users only. (
Log in
)

Posts in topic

stigmí
»
dr.snakes
"I suppose I´m just waiting on the next "me" to emerge right now :)"
Maybe thats it : )
And yes...I think my moon is little similar...my moon is always searching for truth and for sense of everything x)


dr.snakes
»
stigmí
Thank you, I agree that these placements come with deep transformative powers, and it´s important to retreat from the world when things start to feel overwhelming--I have cycled through many versions of myself after periods of deep introspection. I suppose I´m just waiting on the next "me" to emerge right now :)
I believe my Aquarius moon keeps me sane through this, always focusing on the bigger picture. Maybe your Sag moon is similar? I agree on the importance of not feeling like a victim--positivity is key to overcoming all things!


stigmí
I like this topic...i changed many times my attitude to this and know very well your feelings...
And i agree with answers here above...

To be more healthy in this it depends on how much I lived themes of this topic by myself...without other people... When i finally had enough courage to look at my inner self, inner fears, inner intentions, inner darkness, i started to live much more better life...it means to not fear pain and learn how to go through this to explore spring of never ending regenerating very healing energy of this house...you need to fall in love with yourself and accept yourself with everything what means you and your past, your traumas, your darkness...to meet this invisible, suppressed part of you and admit it as a partner...
It does not mean that troubles will not come (because i think scorpio and 8th things are very much about karma) but you can use them for your growth, progress, transformation...to become wiser and then maybe sometimes also healer....
Try not to feel like victim...


Morena_Lu
»
dr.snakes
Same, ruler of my ASC is in Pisces, I always wanted a fairytale..
Cheating is something that I could never understand, why to do that/ what you will gain? It is immature and silly.. (What goes around..comes around)
If you can´t find what you are looking for -it is better to be alone.
Everything will be ok, just don´t be afraid of what is in you.:)


dr.snakes
»
Morena_Lu
Faaaar out you just told me my whole life

I have to spend a lot of time alone just to recuperate from the energy others shove onto me. I´m always there to listen (I guess that´s my Pisces?) and I do care so deeply, so I feel like I can never leave someone until I have made them feel better. I am definitely a therapist to everyone in my circle!
And the thing about feeling alive... well, I have always felt disconnected from the things that are supposed to make me feel like I´m in the moment (concerts, travel, parties, etc.) and I thought it was because I was surrounded by too much energy. I´ve always felt a little overwhelmed in a crowded room.
In terms of the intensity of love... well. Yep. Read me to filth. I spent a long time hiding the depth of my loyalty and feelings because I was sick of getting hurt by my unrealistic expectations. The descriptions of a Pisces being disloyal, or sleeping around, NEVER resonated with me and was the main reason I rejected astrology at first, because I found it offensive haha. I´m so loyal I´m acting like I´m married when I´m single

Anyways! Thank you all for your input. I feel a lot more at ease since posting this, learning to accept all sides of yourself is an important step in astrology, and life. :)


Morena_Lu
»
dr.snakes
"I understand the connection with water completely. I am in my best mental state when I am able to be near the ocean."
It is true, I used to live by the sea, only water could heal me completely in a moment.
Try to avoid problems of others, they will come and drain the energy from you, you will feel lifeless..Mercury is maybe tricky in the 8th house, you must learn to think positive, because all the time people will come to you and tell you all kind of secrets/ problems/everything that is hidden, sometimes you can feel like you are a therapist. I used to study this house for years, it is a house when you are truly alive only in some kind of intense/dangerous/extreme situations..(floods, fires, attacks..I felt like I have 10 lives)
When love is in question..you can scare people with how intense you can be(i also had that problem)
I can not be in anything that is shallow, without meaning..Try to find a balance, find some light in the darkness of that house and everything will be ok.


dr.snakes
»
Brownie85
I understand the connection with water completely. I am in my best mental state when I am able to be near the ocean. I believe it´s a must for anyone with these placements! Something to deeply is cleansed whenever I go there and I feel transformed.
Feeling for you, us water signs are emotional enough without the extra 8th house baggage



dr.snakes
»
hh
Hi there,
Thanks for the reply, for some reason I thought nobody answered my question.


Brownie85
Hi. I have mercury, moon, sun and mars conjunction in 8th house cancer. Its is overbearing. Especially as a teenager. I really work on mental clarity, taking much needed breaks from people. That stellium also has a 0 degree conjunction with mars sun and moon that squares pluto.
I do mental.check ups and try to relax with meditation. I go to the water and let the waves crashing relax my mind. Lots of showers. I just have to "consciously " center my "unconscious ".
Hope it´s not too confusing.


fishy07
My best friend have the stellium - she has Sun, Moon, Mercury, Venus, and Mars, all in the 8th house Gemini. She used to be very controlling about every aspect of her life & very paranoid about the little things, and while I didn´t mind her being like that, I can see her feeling stressed out. These last few years has been better though - she learnt to let go of things she cannot control, and everytime the fear creeps in, she will talk about it to me or to other people she trusted. I guess it worked since her 8th house is in Gemini, the sign of communication.
As for changing location to alter your natal chart, I don´t know if it can help. I think natal chart can´t be changed since it is related to our karma (or so I believe), but I´ve changed my solar return chart once by travelling and it worked. Maybe you should give it a try when you have no other options left, though I can´t guarantee the result.



Moon calendar
Moon in

Scorpio
Show calendar
»
Seek users born on
Seek users by nickname