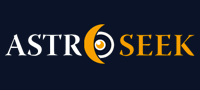 Astro-Seek.com Seek and meet people born on the same date as you ...
Could you please share some insights? - Discussions, questions
---
Could you please share some insights?
April 30, 2020 at 01:49 (UT/GMT)

Ash1
Could you please share some insights?
Hi

I am new to this forum and very interested in astrology. I have always been curious to find what my purpose in life is. Would you be able to look at my chart and share any insights if possible?

Picture attachments are visible to registered users only. (
Log in
)

Posts in topic

dani_mae1
»
Ash1
Oh so happy to help in any capacity! You're very kind!


Ash1
»
dani_mae1
Thank you so much for the links and resources! That is very helpful.
I get it, I need to make up my mind on what is the path I will be happy if I choose. For now I am planning to get a certification - SHRM, study for it. It would let potential employers know I have tried to keep myself updated.
As for the choice of career or doing something from home with flexible schedules, I have to spend time deciding on that. If it is the latter- I will plan and see if I can come up with a plan to work as a consultant, and also search for what credentials a consultant needs before approaching organizations with service ideas/plans
I am going to give myself time to prepare and be very precise and clear on what I can offer. You are right I can't start fresh. Though that's what people are advising me right now.. I know I will never be happy doing something where my heart is not set!
Thank you so much. I feel better sharing this and even more better reading your response and the very useful links. God bless!


dani_mae1
»
Ash1
The sites hubs says are good for applying for jobs in the US are as follows:
Indeed.com
Glassdoor.com
And the best government job locator is usajobs.gov
There is a special way to write your resume on these sites, especially for government jobs. Don't use a standard format, this is the format for that:
https://www.jobscan.co/blog/…
When I was working we used Indeed.com quite a bit for our hiring purposes.
But these are only for if you choose the job route. You may decide you don't want that.


dani_mae1
»
Ash1
Hi Ash1. So I had time to digest more of what you have said and collected some thoughts and questions.
It is definitely difficult to find a appropriate job in these times. But, have you considered your mind set? Reading what you have posted I think you feel too mature to be starting out fresh. Wipe that notion from your mind. I'm living proof you can be what brings you joy and feeds your passion.
It is NOT easy and there are days I question my decision, but that's all human nature. I'm happy. Now with that said, think about if a job right now will truly make you happy. Only you know this. You know your priorities best. And only you know your limitations. If you don't think you can give to your marriage while you have a job, and that's important to you, then choose differently.
I'm only here to let you know you have options. You were born with natural talents and have your own specific motivators. So, your situation is unique to you.
If you do wish to find a job, I highly recommend this book. You have already don't one simple exercise from it.
https://www.amazon.com/What-Color-Y…
And in regards to getting into the job market, there are a few tools I'm collecting for you. My hubs uses them successfully I just have to wait till he wakes up to get the rest of the information for you.
I used to work the corporate ladder in the past. I was in upper management for 13 years and my main duties included interviewing and hiring employees. So, I'm well versed in resumes and interviews. I'd be happy to give you tips about that as well. We're going to figure this out for you! It's just gonna take a little work.


Ash1
»
dani_mae1
Thank you so much for your response! I was actually in HR.. in the training and development area. :)
My worry is that I am new here in the US and getting a job with no experience in this country seems difficult
I tried submitting my profile but.. no one has been interested.
I was hired as a trainer in my role but they later created a new designation for me "Lead - Delight Action Team". With employee delight as core focus.


dani_mae1
»
Ash1
Always remember you have free will so you can choose to do as you wish. After reading your themes though, if you choose to, I think you would do very well with Human Resources work. You enjoy motivating and helping quite abundantly, and this demeanor is well suited for such work. Or even management in a field that appeals to you!
I'm going to digest what you have written here a little more and come back with more ideas!


Ash1
»
dani_mae1
This is lengthy.. but please scroll down for the theme ai found were repetitive in what I loved doing;
Use creative ways to inspire and motivate people at work.
Have little experience in psychometric analysis but had so much fun in learning about it. Most of the candidates who took the tests have asked me for analysis and I loved explaining the outcome and help them understand their strengths.
I love branding. Yes. Whether a product or an individual, I love working on the story and selling the concept, than the product itself. It's the "emotions" one feels through the story that helps you connect to the brand /person
Story telling. I loved sharing success stories to build traits / and train on areas that actually help achieve the end result. I loved making a huge deal of team members success that I actually created infographics with the story telling concept - introducing characters, the villain (usually the bug/ technical error or mere delay in some processes at work, the hero, the panic situation and then the climax with all drama. Yes. I loved story telling and made this to highlight employee success story. I felt so happy doing it. People wanted their stories to be created / designed and tried their best to give exemplary services and receive recognition through these stories :)
Building a positive work culture. It sounds simple - but oh my I love doing this and have helped create a visible impact
I have also designed rewards and recognition program and completed many events on it and even took upon designing certificates( I wanted the person even have pride In holding the certificate)
I liked bringing in new concepts to achieve the end result. Concepts that are not usually in book, but have worked really well. I take pride in my achievements and my last job helped me get 12 awards in a span of 5 years
So when I look at what I like and am passionate about - I feel it may not make sense to many. It's so much joy for me to inspire and motivate someone.
So maybe the Themes are:
"Use creative and engaging methods to help people identify their strengths. Inspire and motivate people to be more of their best. Use story telling to drive the message"
Now.. after 5 years of a break.. I don't know where I fit. Also I want to have a flexible schedule.. my kids and family come first. I want to be there for them as well.. but I don't want to be the forever stay at home mom!
I really don't know what I can offer or if anything that happened in the past should be just in the past and I need to forget about working anymore
I moved to the US after marriage and I have no work experience here.. would anyone even want to hire me?
An astrologer looked in my chart once and mentioned I should not focus much on working now as it may break my marriage. I am confused. Not one.. but many astrologers did say that.


dani_mae1
»
Ash1
Yes! Do respond once you have your themes! We can definitely help you brainstorm. And I'm so excited for you to start your new journey!


Ash1
»
dani_mae1
Thank you so much for your time and response! I greatly appreciate it! It is true - I love to help - by motivating and inspiring others to follow their dreams and never give up on themselves, and most of the job I have held is related to that. I have accomplished it through writing, story telling, creating presentations and training. Yet I am unable to properly define the specific job and give my all to it. Sometimes I feel I scatter my energy and Tunable to give my best to what I really need to be doing.
I will definitely do the exercise and respond here with the common themes that appear!
I had taken a break in my career for five years after having kids and now want to get back, may not be for a full time job, however I am so keen to do what energizes me and not drain me. Thanks again for this tool! Have a blessed day.


dani_mae1
Your libra 10th house placement sun and mercury pop out at me immediately. I noticed people with the sun and personal planets in the tenth house seem to gain prominence in their true vocations. I see your mid heaven is in Virgo. So, you may have a natural talent for helping people. With all them combined I can see you being successful at utilizing writing as a tool to help others or be of service.
So, a tool I have shared with some might be helpful to you in this area of your life. It's an exercise you can do in conjunction with astrology. I hope you take it to heart and give it a try. It's as follows:
You will need paper and writing tools. Take your paper and write down a list of every job You have held, no matter how mundane you find it to be, do this for hobbies as well if you have a limited work history.
Once you have the names of your work written down, think about what you loved about each job, try to make it very short one word if you can, but list everything you loved and ONLY that.
Once you complete that you will be able to read over this list. Common themes will appear to you and you can determine your joys passions and abilities and determine which careers follow them. Use it in conjunction with your natal chart and it will guide you to your true vocation.



Moon calendar
Moon in

Pisces
Show calendar
»
Seek users born on
Seek users by nickname