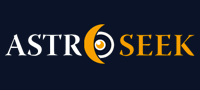 Astro-Seek.com Seek and meet people born on the same date as you ...
No Direction :( - Discussions, questions
---
No Direction :(
April 7, 2020 at 20:16 (UT/GMT)

klondo84
No Direction :(
Not sure what direction I need to be taking with my career right now. Stuck at a stand still. Need a better job, but want to go to school for Astrology and psychology. Anyone see anything I am missing in my chart?

Posts in topic

HAMMEROFHERU
»
klondo84
i was born the same day in the same year .... ur supposed to do exactly wtf u think you are supposed to do. Mix psychology with astrology ive tested tremendously. Trust me .. the only thing that was spot on in the thing was the fact you are supposed to help others guide their talents.. we were born when the sun was in the galactic center of the universe. shouldnt be that far off no matter where u were born and its no coincidence u feel the same ?


klondo84
»
AmberAnderson
Thank you so much AmberAnderson! I loved reading this and it was pretty accurate! I´ll have to find that book :)


klondo84
»
goldenlion32
I am a Service Dispatcher, and my dispatches are in Caps. So I keep it on at all times. Is this better for you?


AmberAnderson
Hi :) I have a book that says some things about you. Your bday on your profile says December 19.
Source:The Hidden Power of Everyday Things, Author: Constance Stellas
------
December 19 people like:
Objects/Images: gratitude, deacons, encyclopedias, furniture
Colors: Rich blue, tawny yellow, tangerine
Animals: brontosaurus, whale
Plants/Herbs/Edibles: Angels-trumpet, Hams, houseleek, huckleberry
Essence (Smell): Marjoram
Sounds/Rhythms: the sound of prayers, pipe organs
-----
" December 19 may find great satisfacation in guiding others talents as well as his or her own. This date is associated with maps, charts, graphs & grids."
"Your home needs a variety of study/discussion areas, as you will attract many friends who want to sit and talk. A round table in the kitchen, a corner of the living room with bookshelves, some comfortable chairs around a low coffee table , and a gathering place outdoors would all provide a forum for you and your buddies to talk over life. Burning incense might add a mystical touch to your home atmosphere. Woody scents such as sandalwood could be favorites. On the walls you enjoy photographs of wild animals such as elephants and hippopotami."
"Power is the thing in life that most attracts you" (from a´Kabbalistic Interpretation´)
"The Emperor card from the tarot indicates that you are likely to be successful in achieving great things IN YOUR CAREER. If you wear a ruby or a garnet ring on your index finger you will certainly enhance your career aspects. HOWEVER, it is important that you remember your loved ones as well as your work. You should keep a square based bronze vase in your office to help you achieve a balance of family and CAREER. "
Your Magic Numbers: 4 & 3
"Born on this day, you have a path of giving beautiful form to the growth of natural forces. This pattern demands that you make your life like a well tended and beautiful garden surrounded by a manicured lawn. YOU are asked to do your part to make your literal or metaphorical neighborhood a better place to live. Cultivate growing things, both wildflowers and herbs,
as well as hybrids and bulbs.


goldenlion32
»
klondo84
Is your Cap Key stuck?


Trevor77
»
klondo84




klondo84
»
Trevor77
I AM SO GLAD YOU SAID THAT B/C I HAVE ONE YEAR OF PSYCHOLOGY UNDER MY BELT ALREADY AND I WANT TO GO BACK, AND I AM CURRENTLY LOOKING TO GET MY CERTIFICATIONS IN ASTROLOGY AS WELL. MY DREAM IS TO COMBINE BOTH, SO YOU WERE SPOT ON, THANK YOU FOR CONFIRMING WHAT I HAVE BEEN LEANING TOWARDS. IT´S JUST GETTING STARTED IS THE HARD PART. THE JOB THAT I AM WORKING IS SO BORING AND MUNDANE THAT I JUST FEEL DRAINED AT THE END OF THE DAY, I WANT TO BE SURE I CAN PUT MY ENERGY INTO BEING PRESENT ON TOP OF BEING A SINGLE PARENT OF 3 GIRLS UNDER THE AGE OF 14, YOU CAN MAYBE UNDERSTAND MY FEARS, I ALSO STRUGGLE WITH AN INTENSE FEAR OF FAILURE BUT I AM OVERCOMING THAT. I AM BECOMING MORE CONFIDANT THAT ASTROLOGY (WHICH HAS BEEN THE LOVE OF MY LIFE SINCE I WAS 12) AND PSYCHOLOGY (A STUDY THAT HAS FASCINATED ME AT A YOUNG AGE AS WELL AS OVERCOMING MENTAL HEALTH ISSUES)IS SOMETHING I LONG TO AND WILL PURSUE, SOMETIMES MY CONFIDENCE JUST WAIVERS.
INTERESTING ENOUGH I DO ENJOY DOING SIDE WORK REFINISHING AND RE-PURPOSING FURNITURE AND I AM CURRENTLY LOOKING TO PURCHASE A HOME THAT WILL GIVE ME THAT SPACE SO I CAN ALSO DO THAT ON THE SIDE, NOT ONLY TO MAKE MONEY BUT ALSO B/C I LOVE IT. I ALSO HAVE AN INTEREST IN BECOMING AN HERBALIST AND WOULD LIKE TO INCORPORATE A GREENHOUSE AND A GARDEN IN THE MIX AS WELL.
I AM A TOTAL INTROVERT, TO A FAULT ALMOST. IT´S NOT THAT I DON´T LIKE PEOPLE B/C I DO. I AM JUST RESERVED AND PREFER TO WORK ALONE OR WITH VERY FEW PEOPLE.


Trevor77
You should pursue where you feel your skill is strongest, according to your planets as a whole.
And your venus in aquarius shows you will enjoy astrology more, but if your better skilled at psychology then specialise in that but use astrology with it.
Taurus mc, covers any jobs involving manual work, craft based jobs like diy, gardening, assembly, banker, working in shops especially fashion ones. In a nut its anything Practical and down to earth, so this would cover alot of industrial jobs, and sales jobs, and using tools in the role.
customer service, management, stock control. Data entry, would work too.
Taurus mc enjoys beautiful work environment, like a Beauty Salon

Is very reliable when it comes to money, so if on the job ad it says ´must be reliable and trustworthy´ chances are your perfect for the role.
Your planets show you as very introvert, so you would do better in jobs where you dont have to interact with many people, but requires much energy to do the work because your mostly Fire Element (plenty of stamina)



Moon calendar
Moon in

Libra
Show calendar
»
Seek users born on
Seek users by nickname