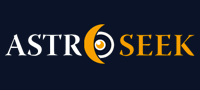 Astro-Seek.com Seek and meet people born on the same date as you ...
Happy New Astro Year! - Discussions, questions
---
Happy New Astro Year!
March 20, 2020 at 18:12 (UT/GMT)

nutelina
Happy New Astro Year!
Shameless copy paste!
>Sun in Aries
Theme Motivation Ruler Mars Element Fire Modality Cardinal
blablabla yawn...
>With the Sun now in Aries we are motivated by the desire to conquer.. This marks the beginning of the astrological New Year. The fiery Aries energy now promotes all impulses for growth with a spirit of optimism. We are more impulsive, and have the urge to initiate.
You mean urges to f* a lot of sheep? Yeah, that sounds about right!
>Aries is a sign that bounces back quickly–there is little shame with Aries.you possess abundant creative energy and enthusiasm for life. Very brave, positive and competitive. Obstacles are overcome by sheer physical courage.
Or being a sheer idiot.

>An enterprising nature, with a capability for seizing opportunities is a factor for success. Recklessness and arrogance can be problems during this time as well as impulsiveness and lack of planning. You will value your freedom and independence, though this may be interpreted as selfishness by others.
Whaaat? Me reckles? Never! I´m cute as a kitten! (shameless denial)
Obligatory spammy totally uninteresting video but just to stick to traditions... (that´s the advice you never asked for)

Posts in topic

nutelina
»
Amdash
I like excellence, why did you use that word? What would be exellence for you?
For me it would be master of the world, I see myself being behind the controls... Oh wait, that were the 80s!



Amdash
Yeaaaah happy new Astrological year!!
Let´s go to this year with excellence!!


nutelina
So what are your ideas for the spring? Maybe we should all plant a seed, maybe just in our minds but it will be there and it will grow.
I never had much plants or a dog. It is really weird. Simple things I wanted I wouldn´t have. Things I maybe didn´t really need I had. Weird what you do to be maybe liked, or who you think you are. I´m very glad I´m ending my 9th year and going into 1.
I´d still like to end how I live here in Prague and go live more in nature. And I want to be close to some water, maybe sea. I love the energy of the sea. It´s like seeing the end of the world. I always thought that when I was a kid I think. At least I felt it. I didn´t have much thoughts much more feelings. Which makes me think how we grow our mind, are we our ascendent until 1-3 years? And 4-7 we are clearly hmm Moon? Or something in between?
I hope to have answers to that. I have become so crazy systematic lately from finally going through some holes I had in my math and programming. I mostly didn´t like computers but now they are so much better. It´s really fun to actually build stuff. And I feel now it´s not magic but just a well designed system. It´s really cool and comforting to get to a level where you say, hmm I sort of know most of what is needed to know and how stuff works, even people but now it seems like becoming time to connect it all. Or I´m planning too much ahead..



nutelina
»
Sus
You didn´t wash your hands when you were young? Well I hope you do now



Sus
»
nutelina
Oh lovely Elis!! Reminds my childhood when all and only soaps were from Brazil!


nutelina
»
MarvinReal


Now say you don´t like it.



nutelina
»
leorising
No I did not but I can understand Meio Brasil? She loves her country? Maybe it´s my Pluto in the 4th house



_Moon_Queen_
Yes! This is nice event


Happy True New Year!



MarvinReal
"Obligatory spammy totally uninteresting video but just to stick to traditions... (that´s the advice you never asked for)"
.... As usually Nutella.



leorising
»
nutelina
Did you ever translate this song ? It's beautiful... here in Brazil is good weather all year ..



nutelina
»
leorising
How do you see the future leorising? I mean this year, oddly we didn´t have a cold winter, how about you in lovely Brazil? Still loving Portuguese!
I know I used it before but I still like this song... Maybe I should listen to more!


nutelina
»
Leo Moon
Oh man, I don´t know who is talking? Is it aquarius or leo?



Leo Moon
Aries energy is a good thing right now.
Fast, aggressive , honest and no nonsense.
I can dig it.




leorising
Happy new year astrological





Moon calendar
Moon in

Gemini
Show calendar
»
Seek users born on
Seek users by nickname