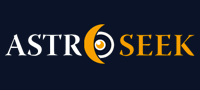 Astro-Seek.com Seek and meet people born on the same date as you ...
4th house area - Discussions, questions
---
4th house area
March 19, 2020 at 22:57 (UT/GMT)

Nola_la
4th house area
"The fourth house is the house of home and family. It is our deepest emotional core, our roots and our genetic inheritance, as seen through the family tree and our ancestors with all of their relationship issues, conflicts, fears and dreams.(...) This is the house that relates to the sign of Cancer, and its Latin motto genitor translates to "parent", as if it was on a mission to show the importance of one person that made us feel at home, no matter if it is our actual parent or simply – ourselves."
https://www.astrology-zodiac-signs.com/…
One of many descriptions of 4th house...

My question is...
How broad is in your opinion area of 4th house?
In a broader context, 4th house refers to our place of origin/fatherland, not just home/place of birth and family members... And that´s how I see
it with my Pluto in 4th.
Second thing...
Can we relate the 4th house to a specific time in our lives? For most people, the 4th house is simply family/family time and upbringing (?)
But e.g. the 3rd house talks about early education (primary school) and the 9th house about higher education...Is it possible to place the 4th house on the timeline too?

Posts in topic

Trevor
»
RunnerChic85
oh I see.. showing you as grown up is your 10th house, and they say your Moon represents mother, and Sun represents Father.
From my own knowledge the 4th shows ´your family´ still yea, me having leo 4th will be musical family because im musical too.
according to KRS on youtube 2nd house is linked to Family in a money sense and how the family uses money,
most astrologers say the 4th
This is how I do it, I use different houses for different family members, so 3rd is my sister, 4th my father, 5th my kids, 7th my partner, 10th my mum, and moon and Sun on top, works well for me.


RunnerChic85
»
Trevor
I'm curious, what house would most astrologers say fits the family in adulthood, the family one raises?
Would that be 4th house too, or is that another house?
4th house cusp Virgo childhood home was definitely fitting—very rigid, but I as a mom am actually pretty easy-going and fun-loving.


Trevor
I think the 4th shows the persons Soul sign, as im all artist and fun beneath my exterior and my leo ic is perfect placement.
With timeline, I think it describes our childhood, what the main theme was, in my childhood I mostly wanted to play on computer games, and listen to music, very leo, I didnt like others touching my stuff either, leo again, didnt like my sister entering my room, leo, and liked doing impersonations of others and being funny. So I strongly relate to a Leo styled childhood, and as adult this is my soul character
I was always in school plays as lead role, I was very active and always attracted to arcade machines, all Leo stuff
I was addicted to my sega master system, and was always taking the micky,
Lastly I was the best Singer at school..
Brilliant question, as it digs deep into a person and by others answering get to see how precise astrology actually is

The accuracy of my 4th sign with my childhood is very high, like 80-90%


fishscales
"Can we relate the 4th house to a specific time in our lives? For most people, the 4th house is simply family/family time and upbringing (?)"
The 4th rules early childhood as well as conditions at the close of life. (In addition to the other things you mentioned.)



themagi
I see all houses as having a broader context. 4th house can indeed mean father land.
I myself am still not pleased with the descriptions because i havent heard a good description of my Mars in the fourth, past the family conflict part.
I think 4th house activity clearly hás to do with emotions in general evidence by many artists and musicians with stelliums there. They are not necessarily all attached to their families obviously.
Cancer to me ia nurturing and doesnt directly relate to family.
If Mars is drive mine clearly isnt having a family or settling down......but being emotionally confortable might be something. Fighting for compassion as well. Or even private about ones drives.
And yes Ive always related 4th to that time as kids we throw tantrums and come into our emotional selves. 5th house being more about the unbriddled expression of our inner child...and 4th development of heatlthy emotional attachments.


RunnerChic85
I have a packed 4th house. Virgo cusp, Libra moon in the 4th, and Pluto in Scorpio there.
4th house affected me a lot in childhood, and still affects me today.
Unfortunately, with my Pluto in Scorpio, I did not have an easy childhood. My brother left for the military when I was 5, my dad struggled with addictions and wasn't around much, and my mom demanded complete control of every aspect of my life. She is a Scorpio moon (nothing wrong with Scorpio moons, I've met some who are wonderful), and had little self-awareness and unevolved. I'm a Libra moon, so go-with the flow, wanted to please her, but nothing ever did.
Thankfully Pluto is the planet of transformation. I vow never to raise my children the way I was raised. I guess in terms of how I raise my children, I'm pretty much like my Libra moon in the 4th—I'm all about peace, harmony, and fairness.



Moon calendar
Moon in

Gemini
Show calendar
»
Seek users born on
Seek users by nickname