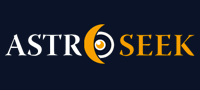 Astro-Seek.com Seek and meet people born on the same date as you ...
Current transit, Mercury in Pisces - Discussions, questions
---
Current transit, Mercury in Pisces
March 16, 2020 at 18:58 (UT/GMT)

nutelina
Current transit, Mercury in Pisces
I was feeling off for today and I really grumpily wondered what is going on? I thought it was me but the whole city fellt off. It was empty, people were wearing masks, public transport, empty, eery feeling. I could feel people were scared. But it was a beautiful day and I had been outside, but later in the store I forgot what I wanted not once but twice, and I was so sharp during retrograde! Not so much inventive anymore but just to the point, I liked it. And now *dung* where am I? Just spaced out. I don´t want that, got work to do!


Mercury in Pisces
Theme Mind
Ruler Neptune
Element Water
Modality Mutable

Mercury has just moved back into Pisces after its retrograde motion brought it back into Aquarius for a short time. Now our thinking processes are more visual, intuitive, and imaginative. We are especially attuned to the world of emotion, which colors both our thoughts and our communication style. We guess well, express ourselves with imagery, and make decisions intuitively. We are more attracted to consciousness-raising information. We will be more prone to fear and fantasy, be careful not to let your emotions become toxic or overly negative given the current situation in the world it can be quite difficult.

Mercury in Pisces can give you a more sensitive, sympathetic, good-humored, poetic, intuitive and imaginative mind, whilst being shy and reserved. Your self-confidence is lower in intellectual matters and prefer to evaluate situations on the intuitive and imaginative level. Mercury is powerful for creative endeavour and acting, writing, art, poetry, singing, music can be quite fulfilling. It is a great time to seek peace, quiet and seclusion.

Posts in topic


Astro-Seek.com
»
nutelina
System message: Post has been written by user Olenna, who already deleted profile on this website:
=====

I meant it in a way that the confusion and panic will not be as bad.
At least i hope so.


IIyyaarr13
»
nutelina
You want to change the subject to Synastries and composites so that I can graduate from Astrologist to Astrologer! You would have to rate how fast a relationship fails when one group has



s and another group has



s!




nutelina
»
IIyyaarr13
No please go ahead, I think myself about wether we can calculate an average when people have say their Sun and Moon opposite... And isn´t that what Davidson or composite is about?


IIyyaarr13
»
nutelina
I was at the grocery store today; Lots of Corona Beer and not a single square of toilet-paper. Natal Neptune in third house Scorpio is similar enough to past-life´s Gemini Neptune in eighth house, haven´t mentioned that specifically till now because it would cause someone to shout ´hhhitller!´ there were a lot of other people with Gemini eighth house Neptune that were not Hitler, but that doesn´t mean that they were thought of first when that particular Neptune is mentioned. I could explain why Lovecraft is exactly half as famous as E.A.Poe, but it would sound ´crank´ and "kooky"
MarvinReal gave the evidence that ordinary folks are well represented here with


That some people are singled-out with a small hot planet in detriment/fall at the same time should be enough to cause some defections to a rival divination!


nutelina
»
Olenna
But right now we have Corona Virus...


nutelina
»
Olenna
So Aries = carnage?


nutelina
»
IIyyaarr13
Tell me more!



Astro-Seek.com
»
nutelina
System message: Post has been written by user Olenna, who already deleted profile on this website:
=====

Totally relate to this on every aspect.
I buried myself in work, learning and meditating, speaking to friends more.


nutelina
This Corona situation made up by the government is getting really under my skin now.
Transit Moon in the 6th house
This transit emphasizes the importance of work, health and habits.
You will be systematic and organized when you are doing your everyday activities. It is an ideal time for big cleaning and organising your wardrobe and documents. You will also be more emotional about work-related issues. You may be more moody than usual, take your business matters too personally, or, on the other hand, you may put aside your emotions and concentrate too much on your work. You can also overreact to criticism from your supervisor or colleagues, whether the criticism is constructive or not. Beware of the tendency to become too stressed by work issues, it can exhaust you emotionally. There is also a higher risk of stress affecting your health, mainly in the form of pain in different parts of the body. Try to make your work as comfortable as possible and focus on beneficial routine activities such as meditation or yoga.
Transit Mercury in the 9th house
Now is one of the best times for studying and career development. If you want to enrol in a university or start looking for a new job, do it now!
Now you are a great storyteller and other people will love listening to your stories. You can fully use your creativity when writing, learning and communicating with people, especially those from university environment and from other cultures. Now you can also learn new languages with ease. Overall, you will be tolerant of alternative views, ideas and thoughts. It is also possible that you will get a great new idea that will bring you success.
Transit Venus in the 11th house
Friendship will bring you the most happiness during this transit. It is a favourable period for participation in group activities. You will feel great especially with people with whom you have common hobbies and interests. You will be welcoming and respectful towards others. You may even feel the desire to engage in charitable activities, become a volunteer or organize some beneficial group activity. If you are interested in someone during this transit, you will feel a strong friendship bond with each other, but the relationship may struggle on an intimate and deeply personal side.


IIyyaarr13
Mercury ruled by Neptune, and Neptune ruled by Mercury, are states of confusion as in contradictory brain organs having to settle for chaos!








Astro-Seek.com
System message: Post has been written by user Olenna, who already deleted profile on this website:
=====

I love Mercury in Pisces. This retrograde has been a lot easier on me.
The current energy in the air is rough on me emotionally because i feel everybody`s everything, and it`s heavy out there.
I think everybody feels this to some degree now with this transit even more.
Once it gets to Aries things will get more clear cut and solid logical.
The panic of the unknown will ease.


nutelina
Aww! It´s much more!
Mercury in Pisces
Sensitive Mind
Starts Today
Mercury Sesquiquadrate Natal Pluto
Obsessive Thoughts
Starts Today
Sun Conjunct Natal Mercury
Sharpness Of Mind
Starts Today
Sun Conjunct Natal Mars
High Energy
Ends Today
Transit Mars in 7th House
Asserting through Relationships
Ends in 3 weeks
Venus Conjunct Natal Moon
Feeling Affectionate
Ends Today
Mars Sextile Natal Midheaven
Acting Confident
Ends Today
Mars Opposition Natal Ascendant
Excessive Domination
Ends Today
Mars Square Natal Pluto
Abuse Of Power
Ends Today
Mercury in Aquarius
Intellectual Examination
Ends Today



Moon calendar
New Moon in

Cancer
Show calendar
»
Seek users born on
Seek users by nickname