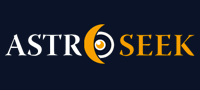 Astro-Seek.com Seek and meet people born on the same date as you ...
does everyone go through saturn return the same way? - Discussions, questions
---
does everyone go through saturn return the same way?
February 20, 2020 at 17:53 (UT/GMT)

inka
does everyone go through saturn return the same way?
I dont want to sound rude here but is every person going through Saturn Return the same way? I have had years of failure or unfinished projects, of being dismissed, of being rejected. My saturn return finished at the end of January. I was writing here many times about my struggle, this year and last years. I felt hold back, like something was holding my hand and didnt want me to move forward, like someone would block me.

I have moon in capricorn,saturn moon conjunction and asi ended my saturn return last month i also ended the ´worst´ peak phase of shani sade sati which was actually in my life since october 2017. its now in brighter and lighter phase - setting phase but its not a ´peak´ as it was.. so i hope my 2020 wouldbe better than my last years- and its not about one year, its about two three last years that i feel like are wasted , blocked.

i have many friends younger than me who succeded ´before´ because they were reckles, playing victin, wanting help from everyone..becuase they could talk and communicate their issues- since 2017 i have been blocked, shut down, whenever i wanted to approach someone they started being intimidated or pulled away... every romantic encounter was not ´light but with a pressure from my side, i was desperate and i knew people knew it.

i have many younger friends as i said that are 26-27 and will have saturn return this or next year. they were as i said , too reckles for me, being too loud and open but ´over-ran´ me at the end when it comes relationships or work . so my question is- will some of my friends, especially ones who have moons in aquarius or many placements in aquarius - go through their saturn return in a similar way as i did? I must say - i dont wanna revenge or anything because i accepted, i let go , i moved on, changed environment but i was always asking myself WHY the hell everything was so hard tome not for everyone else and i saw their success , light short way- and when i was doing the same way i was failing, blocked...what is the future and saturn return for people with aquarius placements soon?

its just for my curiosity- i am not taking any revenge or anything, just being curious if only i had to suffer like this or some people would do the same next year or so... because actually i feel it snot fair...

thank you and hope you understand my point..

Picture attachments are visible to registered users only. (
Log in
)

Posts in topic
February 20, 2020 at 20:57

lunaria
hello,
I don´t think everyone is going through saturn return in the exact same way. We are living, breathing creatures. And every life, as you might know, is different.
But I can report my own saturn return here.
When saturn was "coming home" in my chart, I had just fallen deeply in love with the man of my dreams. And only a few month later he passed away. One of the biggest shocks of my life.
Well, those are the lessons saturn sends, when he returns.
So, do I "believe" in saturn return? Hell, yes!

February 20, 2020 at 20:37

goldenlion5
I don´t think everyone will experience their Saturn Return the same way. I know mine in the 10th house was when my life was moving in a more positive direction and it was good time in my life.
While others will often say it´s rough or hard. I would think the house your Saturn is has a theme to it and may have an influence on how you experience it since the chart is divided into four parts and each part focuses on a certain part of development in the process.
Also the archetype and degrees may have an influence.

February 20, 2020 at 20:24

IIyyaarr13
»
inka
There are those who like to give double and triple work to twenty-somethings in order to see what burns them out!
I should know better than to stuff these rectangles with arbitrary factoids, but I don´t!





February 20, 2020 at 20:12

inka
»
IIyyaarr13
i am sorry i do not understand it well. im not a native english speaker.
my saturn return started when i was about to graduate university (27 ) but someone offered me some good work position as an organiser of some good international workshops and thats why i graduated 1 year later when i was 28 - but i was working part time and actually i dont know if it was a good idea to be a part of that workshop team because it was a hell drama with people and etc. but maybe it was my fault because i was in-between jobs?
i was stressed about my workshop team, about how people would notice me and perceive me, about my diploma and graduation and about my future.
i dont understadn the sentence -Smokers should homeschool girls to stunt their sense of smell! -- could you explain?

February 20, 2020 at 20:09

Zephyrin
It will be a funny question but how can I understand that I go through Saturn return?


February 20, 2020 at 20:07

IIyyaarr13
There are women who are on the career path who get hit by a collision of Lunar Progressions and Saturn return at 28/29 who just subsume to dominance of pheromone! Smokers should homeschool girls to stunt their sense of smell!

return is different for those consistently working and those "between jobs"


return is different for those who are stressed by their jobs and those truly in

w/ their work!



Moon calendar
Moon in

Gemini
Show calendar
»
Seek users born on
Seek users by nickname