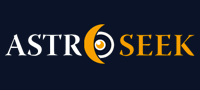 Astro-Seek.com Seek and meet people born on the same date as you ...
Let´s talk the SUN in your chart - Discussions, questions
---
Let´s talk the SUN in your chart
January 26, 2020 at 18:47 (UT/GMT)

rohini moon
Let´s talk the SUN in your chart
The SUN in your chart..

In the same vein as the other topics like Venus and Mars in your chart..lets talk about our sun sign and placement!

Our vitality, ego, souls essence..and our father can be viewed by looking at our sun..

My Sun sits in Virgo in my 11th house...I do find the sign and house placement fit my life pretty well. Sun being in Virgo on one aspect automatically makes us interested in creative /artistic pursuits one such way is singing and playing musical instruments. .this is very true for me, as long as I can remember as a child I would listen to music for hours and hours and just sing along in my own little world, when I turned 11 me and my childhood best friend decided we wanted to learn guitar lol, so naturally my dad was all for my creative pursuits and signed me up for lessons, I took lessons for a year and then ..just like a kid, kind of put it to the side and became uninterested with it, but I still remember getting my mic stand and amp and putting on whatever music at that time that I was trying to learn and doing that for hours, singing in the end I realized I favored more than guitar- I wasn´t that great number 1 and 2 I realized How hard it is to master playing and singing AT THE SAME TIME! Lol. This placement is always great for service of the elderly and gives a deep love and affection for animals because Virgo is the natural 6th house of small animals, and service. Again accurate, having animals from the time I´ve been 5 years old until now, I´ve rescued / helped stray animals off the streets and even rescued 3 of my cats from kill shelters, 2 of which went on to create our beloved cat family of 5!
Next I have it placed in house 11, the house of gains, friends/social circle and large organizations, wealth. friendships they say particularly with male friends, might last very long, this natal aspect also gives the tendency to become friends with people that have a similar character to the native's father. This is my case is eerily accurate! I don´t know what it is, but male friends always have at least one or two qualities extremely similar to my father...I guess because with sun sitting in the 11th you view your father as a "friend" in a lot of ways. which is also true. It also represents a father who could have worked in the government / authority, this was also the case, as my father had a government job for nearly 35 years.
And I just found this snippet from a site while looking in it it more
"In a woman's chart, this placement will bring a lot of male friends; her father is probably a strong person with an important position in the society and her attempts in copying his character can give her a male way of thinking" - I have received great gains from my dad in this life, not only in terms of wealth but gains in a non superficial way. He taught me a lot, and raised me on his own from the time I was 11. I´m eternally grateful to him and will always honor his memory.

Ironic that the idea came to me to discuss this topic on a SUNDAY. .It honestly wasn´t intentional.


Soo with all that being said, put all this together and see how accurate you can view your sun in the cosmos!

What about you guys? Have you noticed how precise your sun is?

Posts in topic


Moon calendar
New Moon in

Cancer
Show calendar
»
Seek users born on
Seek users by nickname