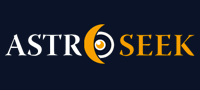 Astro-Seek.com Seek and meet people born on the same date as you ...
Optimistic about everything except my romantic life - Discussions, questions
---
Optimistic about everything except my romantic life
November 13, 2019 at 18:20 (UT/GMT)

MajorTom
Optimistic about everything except my romantic life
Hey! The reason I'm here is that lately I've noticed feeling myself very hopeless and sad in regards to my romantic life, which is absent.
I'm that kind of person who waits for someone very special, but she doesn't seem to appear in my life (I hope, yet).
Interestingly, I have positive feelings concerning my career paths in future (I play/write music and do acting, and love storytelling in general), and am very keen on gaining experience and learning everything new in these fields (so far though I stay at the job which I don't really like, but I need money :( Currently I do graphic design, which I do like in some of its forms, but not in that which I'm doing now). And those two things come so naturally; even other people have pointed that out, and I'm glad my performances can be liked by people. In short, I feel very happy about this aspect of my life; I know I need to work on it, and I gladly am/will!
But I can't shake the feeling that I won't be able to find someone to have a relationship with, and share my joy for the things I love (these that I've mentioned before for instance). It's not that I suffer without it, or need it for "fixing" me. It's just that I feel that I already have a lot to love to give, but there's no one's around to give to. I mean, maybe there are, but I need to actually love the person. Maybe it would be much easier if I was into one night stands, but I'm just not. Probably I could do it, but that's not what I'm looking for.
I do have friends whom I love dearly (platonic love is a big thing for me too). But I really am waiting for something else.
Should I actively, like, search it? I've tried it, but that doesn't seem to work, and I love meeting people in real life, organically so to say. So I'm just continuing to live my life with this feeling in the back of my mind (which becomes increasingly louder to be honest).
https://pasteboard.co/IjyHQRH.png

Posts in topic
November 13, 2019 at 20:08

ShriSaiganeshE-jyotish
Tom, hope helps reflections and feedbacks how true-insightful,
sun-sat lords 1/7 conjunct seeking mutuality in relationship,
but enemy planets by nature; sun-sat strained relationship with father;
sat-debilated aptitude for social service;
aries-mars 9th inimical for leo asc,
luck-education-father-travels-health under stress-delays;
venus combust sun, sublimed appreciation of beauty;
may need zinc supplements for health;
sat-venus craving for affections but difficult to manifest;
mutual health issues in marriage/relationship;
sat lord 7th for marriage-relationship over inimical aries under stress;
9th stellium with sat indifferent towards luck-romance etc;
aptitude for orthopedic medicine;
sun-mer-sat aries, autocratic attitude, negotiation skills etc;
sat lord 7th for marriage debilated;
wear blue sapphire over steel pendant touching heart;
sat-ketu SNode now transit moon cap 5th, under emotional stress;
seeking change but stuck, negating employment;
detachment from luck-education-romance-children-position;
prayers for Christ, offer red flowers thurs evenings at alter at home;
natal ketu pisces 8th, hyper-sensitive; spiritual visions;
pain-injury-surgery urological-feet etc;
rahu NNode now transit cancer 11th, gains from foreigners;
jup these months transit own sag 5th for luck-edu-romance-advisory position,
trine venus aries 9th for distant lands, hope scope for relationship arises these months;
venus combust, wear 0.25 carat diamond over platinum pendant touching heart;
mars-rahu virgo 2nd for family, volatile finances, foreign finances/languages;
could be critical and abusive; rise-fall in life, prayers for ancestors,
observe fast No-moon evenings; observe death anniversaries religiously;
wear brown hessonite over pendant;
hope jup transit 5th trine venus helps these months with relationship;
sun-sat-mer-venus over inimical aries 9th under stress n indifferent though;
autocratic, venus combust; sat debilated; hope helps take stock;
5th lord over acq 6th for extra effort, reform, reconciliation, law-justice;
could give a try now for relationship, a small window of opportunity!
wishing well, pl ack n share reflections n feedbacks promplty,
hope have something to pick from and work out,
kshantaram

November 13, 2019 at 19:22

MajorTom
»
leorising
ah, that's what I thought; I've actually considered just switching the gender in my bio to avoid such complications lol

November 13, 2019 at 19:12

leorising
»
MajorTom
i saw female in your profile...

November 13, 2019 at 19:11

MajorTom
»
leorising
oh hahhah, why did you delete it

November 13, 2019 at 19:09

leorising
»
MajorTom
I had it right hahah, my first post was moon in capricorn in 5th house, but then I deleted ....

November 13, 2019 at 19:07

MajorTom
»
leorising
*wife, cause I'm gay ?
But yes, that's how I ideally imagine this happening, either through the career settings or circles of friends. Because I've tried dating apps, but they don't seem to worl for me, you know. I like when I meet various people organically so to say

November 13, 2019 at 18:43

leorising
»
MajorTom
yes, but i looked at your birth chart, and you have saturn conjuct sun in 9th house... your husband (sun) will come with time... i believe after 30 years old
your jupiter is aqquarius in 6th, you could meet someone at work, doing work out... or in routine of others persons, like friends... inside routine of friends

November 13, 2019 at 18:35

MajorTom
»
leorising
Interesting; by "exalted enemy" you mean that Saturn is in Capricorn currently?

November 13, 2019 at 18:23

leorising
touch here rising lion, same problem!
It´s funny that I don´t imagine career difficulties either.
we are living the time of our exalted enemy (saturn in capricorn) may be that ...
Take it easy, you´re still young. from what I saw from your chart it will take time to saturn reach your 7th house



Moon calendar
Moon in

Libra
Show calendar
»
Seek users born on
Seek users by nickname