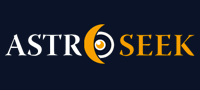 Astro-Seek.com Seek and meet people born on the same date as you ...
Birth parent differences - Discussions, questions
---
Birth parent differences
October 9, 2019 at 16:51 (UT/GMT)

Amdash
Birth parent differences
As any sign, male or female had any differences between their parents before? And by differences I mean you are completely the opposite side of them.

Like, I am an Aquarius and my father is Leo, and for some odd reason, other than the fact that it may be because of something involving Scorpio, I don't have a strong fondness for him, even though he's a really good dad.

I am also very certain that he is a Virgo because he is quite intelligent, but he likes to throw at people's at certain times.

I still love him though.

Posts in topic
October 11, 2019 at 08:58

nutelina
»
Amdash
I think it´s always strongest to have an open heart and if someone cannot then don´t try... it will just hurt you... my experience..

October 10, 2019 at 23:20

Amdash
»
nutelina
Right! I want to nurse and nurture whatever the hell that has been distancing me from my dad I really want to do that. But I don't know how. I am literally stuck with nothing. And the only thing I can do is just experience him just to be able to understand what he is!
Because we may actually have a genuine beautiful and much better relationship.

October 10, 2019 at 23:05

nutelina
»
Amdash
Exactly, and if you are missing something you go find it. I don´t want to be such a dad!

October 10, 2019 at 23:05

Amdash
»
IIyyaarr13
Wise and true words, but in terms of what I would like to know about him more internally I would very much like for him to tell me his birth time and last time I asked he wouldn't tell me.
But in the words of the occult to know, to will to dare to be silent.
So if he doesn't really wanna understand anything about himself or if he doesn't wanna let me know just in terms of having a good time to bond on what I like, it's whatever then.

October 10, 2019 at 23:02

Amdash
»
nutelina
You are very fortunate that you actually know your mother's birth time and everything because my father won't even tell me his matter fact if I go into any further study of any type of degree that does not seem to jive with what he was brought forth to understand from his own parents, he won't even make the effort to actually even get on board or jump on. He's an extraordinarily traditional minded man.
That being said he is a really good man and a really good father. He's almost like a lion in my ways because he is a Leo. But I feel like he's also more of a Virgo to in terms of possibly his ascended or possibly his moon.
Thinking about it now and I would assume that if he was a Virgo, he and I should have actually been able to get along pretty well. But for the life of me if there is something inside of him that isn't really clicking with me or there's something inside of me that's not clicking with him then I would like to know what it is so I can fix it. That's not a reason and one of the many reasons why I also moved into astrology. .

October 10, 2019 at 10:36

nutelina
My parents both have moon in Sagittarius and they are like kids so we didn´t have a normal child parent relationship. Some people remarked that I´m whining and should go on with my life but they don´t get that if you never had a parent but your own kids you had to emotionally support you don´t know who you are.
My mom is 16° Gemini which is supposedly a bad aspect, I have 12th house in Gemini.
"Since the 12th house is also the house of karma, it doubly emphasizes any sign on that cusp and the karmic responsibility of that sign, so that the karmic responsibility of Gemini is doubly emphasized when it comes to the communication, the use of the mind, the development of the kind, the understanding of life itself and its application to life.
The shallowness of Gemini is sharply contrasted to the great depth and profundity of knowledge contained within the subject of the twelfth house. It is in its location on the cusp of the twelfth house that Gemini can finally arrive at true feeling and its expression. The nature of Pisces and the twelfth house is that of completion and beginning. Gemini likes to begin many things but sometimes finds difficulty in the completion aspect."
She has Mercury in Taurus, me in Pisces, I know she can tell me very bad words. She is good at being toxic with words. It´s weird I had problems saying the right things and affraid to upset anyone... Also Cancer rising like me.
My dad I don´t know when he was born, just he is 8/8/1946 in the Hague or around. 8 8 are numbers of karma a friend told me later. He is Leo so good for me but he is very hard... He will run himself down and take everyone with him. So I don´t know his rising but he is a pussy, a coward, so maybe he is Pisces rising, he liked a Scorpio woman but my toxix mom


got him back. He suffered with health at that time a lot... Like the Scorpio sucked him dry. He is a giver but he will abandon his nest or he can be influenced quite easily and change his mind. He seems not to have a feeling of honour or loyalty just to the wrong people it seems!
I don´t love my parents but I can appreciate them for what they are... I think I do love my dad sometimes though... Because I need that father figure. I also made the mistake listening to women



fishscales
Me and my parents form a T-square
Mom´s a Gemini
Dad´s a Sag
I´m a Pisces
Degrees are right on too
Average amounts of conflict between me and my parents...nothing extraordinary
My mom and I actually have similar temperaments but very different worldviews...don´t think the temperaments have to do with sun signs...we have a moon/moon conjunction
My dad and I have very different temperaments but are similar in worldview...don´t know our aspects off the top of my head, but Sag and Pisces can see the world in a very similar way, despite their being in square to eachother...


Iroquois Pliskin
My father is Scorpio Sun, Sagittarius Moon, Scorpio Mercury, Sagittarius Venus, Libra Mars, Libra Jupiter.
Needless to say, I really really really don't like him. It's the "nicest" way of putting I guess. Every single ideology he supports, I take the opposite.


IIyyaarr13
When traced, coincidences between folks happen.
We can´t all have more trines than squares with the people in our lives, unless were willing to make a run for it without a forwarding address!



Moon calendar
Moon in

Libra
Show calendar
»
Seek users born on
Seek users by nickname