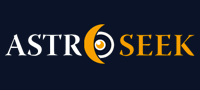 Astro-Seek.com Seek and meet people born on the same date as you ...
I´m stuck and asking for guidence - Discussions, questions
---
I´m stuck and asking for guidence
September 28, 2019 at 20:05 (UT/GMT)

Eveleo
I´m stuck and asking for guidence
Hi! I´m new at reading charts and everything is a little overwhelming and confusing. I´m wondering if anyone can help me read my chart and understand it better.
If you don´t want to read my whole chart, could you please tell me what paths in life would suit me based on what you see? I thought I wanted to be a graphic designer or art director, but 7-8 months ago I realized that this path might not be what I´m meant to do... I´ve been feeling confused as to what my path really is ever since.
Please be honest and not sugarcoat anything that you find! However, don´t be hateful
Thank you for reading!


Posts in topic
October 11, 2019 at 09:51

ShriSaiganeshE-jyotish
»
Eveleo
Appreciate your brief kind ack.
Any ideas to pick, and how true any of the traits-talents-health-life trends etc

October 11, 2019 at 08:03

Eveleo
»
ShriSaiganeshE-jyotish
Thank you so much!


October 11, 2019 at 08:01

Eveleo
»
CuriousMoon
Sorry for the late reply!
I just feel like I don´t want to spend my whole life in front a computer screen. I knew from the start that this was not what I´m meant to do, but I didn´t follow my intuition and now I´m confused as to what I really want/ meant to do.
I know that I have to work with something that gives me an outlet for creative expression. But I´m conflicted as to what that could be, considering I have to earn money in order to survive aswell
Also, thank you so much for helping! I really appreciate it!



ShriSaiganeshE-jyotish
share your reflections and your picks, how insightful-true
traits-talents-health-life trends-remedies-ideas etc :
sun-mer-rahu NNode leo asc, international politics, anesthetics,
toxic health issues heart-stomach-head,
individualist-high self-pride, rise-fall in life,
prayers for ancestors, observe fast No-moon evenings;
observe death anniversaries religiously; wear brown hessonite over pendant;
ketu separative SNode acq 7th, reformist-innovative;
disinclined into relationships/not as keen;
moon cap 6th, ambitious, hardworking, event management, diplomacy;
moon aspecting own cancer 12th for foreign lands;
Sat-ketu now 1.5yr transit moon-cap 6th, job separation;
pain-injury-surgery knees-intestinals-hips etc;
prayers to Christ, offer red flowers at alter at home sat mornings;
rahu transit cancer 12th for foreign lands;
jup lord 10th for career with sat taurus 11th,
aptitude for economics, economics research, banking, dentistry, nutrition;
Sat lord 7th over 11th, gains from marriage-business partners;
sat lord 6th over 11th, extra efforts towards income-gains;
11th lord venus debilated virgo 3rd for communications-writings
-artistic aptitudes like graphics-singing etc;
wear 0.25 carat diamond over platinum pendant touching heart;
venus 4th lord negating to 3rd, negating mother-native land-property;
mars own scorpio 5th aspected by jup, research-occult-forensic-metallurgical aptitudes;
aries-mars inimical for leo asc, stress-delays in luck-edu-travels; settling at 28+
inimical mars over 5th, stress-delays in luck-edu-romance-children-position;
sat-mars opp again stress-struggle, tech-entrepreneurial aptitudes;
heart-stomach-urological inflammations;
jup now transit own sag 5th for advisory roles,
trine sun-mer-rahu leo asc protective of health-politics etc;
trine aries 9th for luck-edu-travels;
do promptly ack, hope get ideas to consider and integrate,
may be dentistry? ENT Specialist; equity research, etc etc
wishing well, kshantaram


CuriousMoon
Using the Whole Sign House System, you have your Midheaven in Pisces in the 8th House. Midheaven in Pisces is showing a talent and vocation for creative professions. Generally, it is said to be common to make the hobby one´s way of earning money, since the professional life and the private life are blending in to become one. An independent profession is often preferred.
It´s showing a talent for the Arts, writing, healing, theatres.
It can be found in the 8th House, the House of transformation, deep and internal topics. Psychological topics maybe.
You have two planets in your 10th House, the House of careers and the public image. First, Saturn, as the Ruler of the 6th House. Emphasizing possible vocations as a life coach, a counselor, nutritionist, a nurse, etc. Since Saturn is the planet of restriction, personal success is coming later in life, but it´s usually going to happen. Since Saturn is in the House of its Rulership.
The second planet there is Jupiter, as the Ruler of the 5th House. The 5th House is the House of children, romance, creativity, dance and theatres.
So true vocations are possible to have to do with these themes.
You also have your moon in the 6th House, the House of work and health, making health an extremely important part of your life (do you have problems with your stomach and with headaches, especially when you are really stressed?).
Combining all these facts make me think you´d do excellent in a job that is involving some sort of therapy or nursery for children, perhaps even using Creative Therapy. Generally, using creative expressions and activities as a way to help children.
Though, Jupiter is part of a T-Square, including Neptune and Mercury/Sun. A T-Square is quite stressful and ruthless. Your life was probably full of struggles and challenges. But as a fellow member of this forum told me: challenging aspects are stressful, yes, but they are giving opportunities for big personal growth, if you just dare to take these opportunities. Many successful people apparently have many challenging aspects.
Just to remind you, I´m just a beginner and probably more experienced astrologers will disagree with me here - especially because of all these challenges. Just listen to your heart - perhaps this is something you could imagine yourself doing?


CuriousMoon
Hi there!

Just as you, I´m relatively new to Astrology. But I would be interested why you feel like graphic designer is no longer an option for you?
At first glance, you have great potential for professions in which you can be independent and creative.




Moon calendar
Moon in

Libra
Show calendar
»
Seek users born on
Seek users by nickname