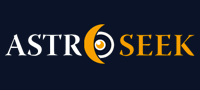 Astro-Seek.com Seek and meet people born on the same date as you ...
What is repelling men in my chart - Discussions, questions
---
What is repelling men in my chart
September 7, 2019 at 16:55 (UT/GMT)

cheechee
What is repelling men in my chart
I´m trying to see what is it about me that is so off putting to men?? Is there something in my chart that can let me know. having a very hard time getting any form of relationship going. It´s like i´m a man repellent


Posts in topic


Astro-Seek.com
System message: Post has been written by user Moon_Queen, who already deleted profile on this website:
=====

I think is it is not about who you attract, but who attracts you, because in our worlds, it is never about others, it is always about us.
Jupiter stands for our ideal partner and being in 11th house Aries in conjunction to Chiron, is making you somehow resistant but in the same time attracted to that Aries energy that you generally do not understand quite well because of that Lilith in the same house and sign that represents our blind spot.
In your chart Jupiter is functionally ruled by Mercury that is in 9th Aqua house together with Venus, making you actually seek for feminine, spiritual and intelligent partner that has very broad view. This does not have to be a woman at all, but it definitely needs to be a person that is good-looking, intelligent, spiritual, nice and communicative.
On the other hand, in archetype mode Jupiter is ruled by Mars and this is actually just giving you impression that you need self-assertive, dominant man because of that AC Mars.
These two things are making that dissonance between what is that you need in reality and what you feel you need in that archetype level of self, represented by old, tradition ruler.
So, looking further at your Jupiter person chart, that reviles more in detail, what kind of person would make you develop trust and love, it again looks like you need good-looking, very spiritual person that has poorly (or perfectly and healthy) developed ego and self-esteem but great diplomat skills. This person should also be serious and responsible.
Pisces and all 3 earth signs are the most welcome.
In Jupiter persona it is very clear that dominant, masculine Arieses, because of that Aries Sun

Lilith

Chiron, are out of every question, since Lilith and Chiron were totally suffocate that Sun in Aries making you not want that of making you actually afraid of that.
Your Jupiter persona chart (the chart of your patner) attached below.

Picture attachments are visible to registered users only.
(
Log in
)


Leo Moon
»
Rosincvist
" We want what is clear and cut´ndry, but that is not always the way of things!"
An excellent observation that has wide application Rosincvist.


Rosincvist
...........When you see a parade selling the same orientation twice or thrice, the simplistic conclusion is consoling "sexual instinct is simple" NO!!! it is not simple.....I remember thinking amidst my early elementary school testing that they should be asking "How much are you attracted to women in their thirties" Obviously the Psychological Services folk could not sell sex-surveys to school administration! In the eighties I notice my attraction was regressing in age and I was sure I was cursed!............Then the odd trivia fact appeared, little late, in the Nineties that a huge number of thirty-something women had been sterilised by the chlamydia epidemic of the eighties! That poses the grim question of "What would have happened if my attraction to women in their thirties had actually INCREASED in the eighties!"
We want what is clear and cut´ndry, but that is not always the way of things!

September 8, 2019 at 15:52

ZynCitrus
»
cheechee
I think that main problem is that you unknowingly present yourself as something you are not, that others take as fake later. I would say that you act strong and confident and freedom loving and tolerant.... but than Piscian nature comes out and people think wtf? You adapt to what they want to see but than you show your true self.
With aqua Venus I would also consider to look inside me and ask myself why do you want relationship? Do you really want or need one? What have I done for those to break (it´s always mutual, regardless what you think), what´s mine contribution there? because you may do it unconsciously because in reality you don´t want them that much.
Also thinking I want masculine men - how do you see masculine and feminine men? Is that something that yo believe that you need, or cultural thing or...? I reality, same as you at first show your masculine side, men can only show that too but being little kitties behind that facade.

September 8, 2019 at 14:58

cheechee
»
ancient_astrology
So what I get from this I´d my placement is something I´m a lesbian chart correct? I dress feminine although I have my different brand of dressing. I love lots of jewelry I wear my hair super long I wear make up and perfume. Feminine men??? But I´m the female. I like manly man.

September 8, 2019 at 14:40

cheechee
»
kosmic.kitten
Well my last relationship was with a scorpio and GOD he hated me. He called brash, bold,aggressive and a educated thug. He finally came clean and said he didn´t like my personality. But soooooo glad to be rid of him!! I couldn´t be me I had to walk on eggshells.

September 8, 2019 at 14:18

ancient_astrology
This isn´t poltically correct, but I´m just saying what I see in your chart. You need to get in touch with your feminine side a bit more. They´re repelled by a bit of masculinization in you. You have that Mars conjunct your ascendant in a Male sign of Gemini. That´s a lot of male energy there. It´s also in a day chart, so that makes Mars all the more nasty and it´s conjunct your part of fortune. It´s opposite your 7th house and your fifth house ruler Venus is in a masculine sign.
However, Venus is overlooking Mars by triangle, so I think this is definitely resolvable and you´ll deal with it and be fine, as long as you confront these issues.
So my suggestion is either get in touch with your feminine side a bit more or, if you don´t want to do that, seek out more feminine men. This latter will be attracted to you.
This is a 7th house profection year FOR YOU, until your next birthday, so issues around relationships, mostly of the romantic kind, are in the fore-front. It´s a good time to be asking this type of question and doing something about it.
Good luck!

September 8, 2019 at 13:53

goldenlion32
»
cheechee
I don´t know if this applies to how it works out with your life. But, Moon Square Mars is something to look into. Like I stated, it maybe the way your interacting through words, actions, or thoughts. Perhaps adjusting, adapting, and trying new ways of approaching subjects. Perhaps doing everything the opposite of what you´ve been doing.
Someone gave me this advice once and it was quite correct. I had to re-invent myself, the way I interacted with others in a more positive and loving way.
https://astromatrix.org/Horoscopes/…
https://astrologyking.com/moon-squa…

September 8, 2019 at 13:51

kosmic.kitten
»
cheechee
Well, your mother and sister don´t have this issue because everyone is different, my dear. You shouldn´t compare your experiences with those of others. There is no Rule-Book to life ya know? We are all unique and nothing like the guy/girl next to us. At least that's what astrology has taught me. Mars in your first house is a powerful and strong placement and you should feel happy about that! Im sure there are so many women who come across as push overs and wish they could be more assertive upon meeting men. We always want what we cant have…trust me I know. Cheer up, buttercup. Also, you have Sagittarius covering your 7th house of relationships, oftentimes the 7th house gives us a glimpse of the partner we may be attracted to. With a fire sign on the Descendant, you might be attracted to a really assertive, bold, desire driven man. Or, someone with Sag/Fire sign qualities. Since Mars in your 1st house, you yourself are like that too, so I can imagine the two would clash. Try finding a man in a water sign such as another Pisces like you, or maybe a Virgo would give you the stability you seek. Dating can suck, but don't be scared to step out of your comfort zone, you might be pleasantly suprised!


September 8, 2019 at 13:01

cheechee
»
goldenlion32
Thank you for looking at my chart very much! Yes, I caught total hell within those time frames you mentioned 2019 is much better ? I pray the trend will continue. Which I believe it to be. More single than a slice of cheese ??
With mars in my first house. Could that be why I have such a hard time getting into relationships or attracting men? My sister and mother don´t have this issue.

September 8, 2019 at 12:57

cheechee
»
kosmic.kitten
Thank you very much!! For taking the time to respond and give me some insight. I have always been told that I´m too strong physically and mentally every since I was young men had said this.....even when I had not been physical. I just found it strange. Do mars in the first house. Ok that totally sucks ??

September 8, 2019 at 12:22

goldenlion32
Maybe a few different things. Moon and Sun in Pisces is the 10th house. Which usually shows the Marriage partner. Neptune themed. Perhaps like a radar, only bringing in the Pisces which is usually a more higher consciousness relationship.
Sun is in the upper half of the chart so naturally you probably had some hard times with relationships during Uranus in Pisces from 2004-2011 and 2011-2018, because of Uranus in Aries being in the 11th house which is a relationships house.
Uranus usually turns the house inside and out in multiple ways for your evolution, growth, and maturation.
You have Libra Pluto in the 5th and transforming your relationships in dating and sexual attraction.
Understand this all activated with transits to learn something about yourself and relationships.
Uranus in Aries was in opposition of Libra Pluto. Now you have Aries in Chiron probably in opposition of Libra Pluto at some point to heal your inner wounds. You're also in your Aries in Chiron Return depending on the degrees.
Libra/Aries is relationships.
Saturn in Cancer opposition Saturn in Capricorn
You've been going through a lot of passages of rites like the rest of us.
Mars is in Gemini and the boyfriend or masculine in the first house. You might be to forceful with how you communicate with them and maybe have to see how your communication style has a cause and effect through what vocab you use. Maybe the way you say it.
Jupiter in Aries expands your Mars energy and it may be you keep wanting to be number one in the 11th house when you're other people and the leader, where Aries in Chiron keeps reminding your ego, to allow others to share your space and have attention too.

September 8, 2019 at 09:56

kosmic.kitten
Could be because Mars is in your first house of self, and conjunct to your Ascendant. Your Ascendant is the goggles you view the world with, how you come across and the way you see things. Any planet placed conjunct(or right next to) the Ascendant will be worn on your sleeve, and really visible to people you meet. You feel comfortable expressing this planets energy. With fiery planet like Mars here, you may come across as a lot at once. Intense. You know what you want. You exude confidence, even if your Pisces Moon & Sun don't allow you to feel it. Your Moon is square to your Ascendant, which could mean what you express and what you feel could be very much different. You might have trouble expressing your TRUE emotions with this aspect. Regardless, you come across as assertive. You may also have a lot of physical energy, and with Gemini rising, likely talk a lot, and speak quickly. Once again, with that Mars energy behind you, I can see how that can be off-putting. But girrrrl, never settle!! Own that energy and wait for the right man to come along, he will be able to handle it. In fact, likely admire it. It's a very powerful placement for Mars and can be so beneficial once learned to work and channel with. Your Sun and Moon are also both in Pisces, which is cool, you're a double Pisces. Meaning what you feel inside, and what makes you shine and your ego , are very much in line with each other. Can be powerful because you will likely have less inner turmoil with oneself. Only turmoil with EXPRESSING oneself, once again due to that Moon square ASC aspect. Good luck girl, don't rush things. The right person will come to you at the right time. And you won't have to question yourself or your birth chart looking for anything that could be wrong with you! Learn to appreciate everything that makes you, you.




Moon calendar
Moon in

Virgo
Show calendar
»
Seek users born on
Seek users by nickname