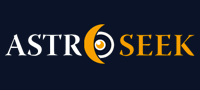 Astro-Seek.com Seek and meet people born on the same date as you ...
What should i look at for business ? - Discussions, questions
---
What should i look at for business ?
August 25, 2019 at 22:52 (UT/GMT)

scarecrow202
What should i look at for business ?
I want to start a clothing line. What planets do I look at for this?
Mecury? Venus? The moon ?

Posts in topic

scarecrow202
»
ShriSaiganeshE-jyotish
No . how bout I teach online?


ShriSaiganeshE-jyotish
»
scarecrow202
Have you considered advisory/consultancy, teaching-trainer-counselor roles in areas of your profesional skills as concluded in the reading, making a considered decision.
kshantaram


scarecrow202
»
ShriSaiganeshE-jyotish
I´m working on drawing as we speak. I also like web design. How could I make money on research and occult? I had a youtube channel but I attracted a lot of dumb people. Hence I stop doing it.


ShriSaiganeshE-jyotish
Reposted and updated for ready ref, pick as relevant :
share-discuss salient pointwise feedbacks traits-talents-remedies etc etc
Scorpio-mars 10th inimical-malefic for cap asc;
stress-delays in career-recognition;
Asc lord sat over dark-pit inimical scorpio 10th,
urological-knee issues; rise-fall in career;
Ketu-separative SNode scorpio 9th, moving to distant lands,
distancing from father; distant travels under stress-delay;
ketu 9th settling life with luck at 48+
sat aspect own cap 12th, supportive of foreign lands;
Sat-ketu scorpio, keen research-occult-forensic aptitudes;
pain-injury-surgery urological-knees-thighs; prayers to Christ,
offer red flowers at alter at home tues evenings;
Sat-ketu now transit cap 12th for foreign lands,
pain-injury-surgery head-knees-feet etc;
*inimical mars over critical virgo 7th with venus,
relationship/marriage by mere attractions under stress-delays;
artistic-electronics/mechatronics aptitudes;
good for quality control roles;
abdominal-intestinal-kidney inflammations;
*Inimical Mars-venus lords 9/10 conjunct for prosperity but under stress;
venus debilated;lord jup over first quadrant, debilation cancelled,
gradual improvements in marriage-relationship-vocation-business;
wear 0.25 carat diamond over platinum pendant touching heart enhancing luck;
rahu-NNode taurus 3rd, love of food-comforts;
good initiative, excessive risk taking;
sat-rahu opp, rise-fall in life,
prayers for ancestors, observe fast No-moon evenings;
observe death anniversaries religiously;
wear brown hessonite over pendant touching heart;
serve-donate at old age homes and in family-society;
*Jup lord 2/11 for finances-gains over first acq with moon,
moon lord 7th for marriage-vocation-business,
reformist, advisory roles, victory amidst adversity;
jup lord 2nd negating to first, negating family-finances;
prayers to saint of faith, offer yellow flowers sat mornings
at alter at home; wear yellow sapphire over pendant touching heart;
Moon zero deg, wear pearl over silver pendant;
Moon lord 6th too impacting health, circulatory issues etc;
*Jup now transit own sag 11th for gains through next few months;
gains from advisory roles, elders, teachers, gurus, consultants;
hope information helps, share how true-insightful-helpful,
traits-talents-health-life trends-remedies-ideas to pick etc etc
wishing well, kshantaram
Note : sun lord 7th for marriage-business debilated libra 8th for losses;
wavery mind, stormy temperament when provoked, aptitude for PR,
chronic heart-stomach-kidney-skin issues, mercury conjunct;
spouse could be sickly;
sun-mer literary-oratory abilities;
sun elevated aspect aries 2nd
supportive of family-finances;
mer lord 8th over 8th, success amidst adversity;
mer lord 5th for luck-education-position over 8th for losses;
hope jup-moon conjunction helps wade through adversities;
good for advisory roles;
And mars-venus virgo 7th prosperity and finances through
stress-delays and gradual growth, financial and artistic aptitudes;
mars inimical, venus debilated; venus lord 9th for luck;
Asc lord sat with ketu over inimical scorpio 10th,
forensic-research-occult-astro aptitudes,
stress-delays in career, and rise-fall to cope with;
Hence overall chart not brilliant enough for career-job-business;
may check for research advisory-consultancy
-teaching/educational-trainer roles
with jup-moon conjunct asc;
hope inputs help self-reflections and factor ground realities and
prospects, while one has to keep trying something with caution,
sustain aspirations.


scarecrow202
»
Trevor77
yes .


Trevor77
»
scarecrow202
would you like me to check that for you?


scarecrow202
»
Trevor77
I have launched it back on October 18, 2010. I have been having trouble with it for ages.


Trevor77
»
scarecrow202
The rest is all in your hands, iv just mentioned a time where the stars work in your favour for a launch date

There is always financial astrology aswell which you would be interested in some people have become very rich from learning it
Anyways remember to take note of the launch date,time etc so you can check its financial forecast using the planets too


scarecrow202
»
Trevor77
What should I do to get ready?


Trevor77
Iv taken a look for you, at your transits, if it was me Id start it on 25th march 2020,
Jupiter conjunct your asc bringing luck and expansion, makes a sextile to saturn in your career house which is providing stability of your future, the moon ruling your contacts is in a money sign Taurus, venus rules money of all kinds in Taurus which is 2 business placements.
The sun transits your 2nd house in Aries another business sign making sextile to jupiter which helps any projects to be successful,
And Mercury about to transit your money house puts your thinking in the right place for money ventures etc
mars transits your 1st house and trines your sun(you) giving you extra boost energy wise to get things moving.
this is only a suggestion btw,
Ideally you need growth and stability which is jupiter and saturn, so Iv chose a time when these are fully active in your transits with other planets supporting it

Picture attachments are visible to registered users only.
(
Log in
)



Moon calendar
Moon in

Leo
Show calendar
»
Seek users born on
Seek users by nickname