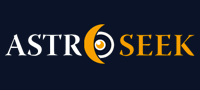 Astro-Seek.com Seek and meet people born on the same date as you ...
Uranus transiting 8th house any insights? - Discussions, questions
---
Uranus transiting 8th house any insights?
August 15, 2019 at 01:16 (UT/GMT)

Crystalmoon555
Uranus transiting 8th house any insights?
Greetings friends, I am currently experiencing Uranus transiting my 8th house and both Saturn and Pluto transiting my 5th. I have experienced great loss in the very beginning of these transits which I know is for the greater good, a chance to rebuild and reinvent though I am currently at a stand still, a crossroads if you will and my question is, is there anything in my chart that can interpret on some direction? I feel like I have blinders on with a stellium in Libra in my 2nd house. Any thoughts/interpretations welcomed and many thanks in advance ??

Posts in topic
January 23, 2020 at 06:33

Crystalmoon555
»
lunaria
Hi Lunaria, you can send me a private msg if you want to chat through there. Otherwise hopefully someone that is more in the know of what to expect can give you advice.
I really went deep into hermit mode with some serious self reflection. I surrendered and right now I´m doing so well. I quit smoking, drinking, joined the gym, doing some yoga, meditation, shamanic journeying, have returned to my vegetarian diet oh and I met someone incredibly amazing on here!! If there´s one thing I learned for sure though is that everything changes, everything is transient so just enjoy the now, even if right now is scary and uncomfortable, what comes out the other side is glorious! Hang in there my friend and like I said, if you want to chat about anything just pm me. Love and light, Aho ?

January 22, 2020 at 13:30

lunaria
hello crystalmoon,
I hope, that you receive this message or that they send you a message, that someone has answerd to your question!
I am in quiet a similar situation. Transiting uranus in taurus is opposing my moon in my second house in scorpio. I am a little bit afraid to say the least, because my life is going haywire on many levels right now. But this uranus moon opposition seems to hit my mother very badly. She is turning 80 in few month. She lives with an abusive husband, who managed to hide his abusiveness all through their marriage. Now it starts to show, because he is also turning 80 in a few month and because of his brain declining he is now not able to hide his intentions and his personality as good anymore. It starts to get crazy. My financial life is turning upside down. In all directions. And because uraus has just recently entered taurus, wich means, he is opposing my moon only shortly, this is only the beginning, I guess. I am feeling I am living in a horrormovie.
Can anyone relate to this? Are uranus transits, especially opposing the moon, and the 8th and second house involved famous for beeing so terrible? What do I have to expect?


Crystalmoon555
»
IIyyaarr13
Illyyaarr13, I am trying to think back on energies of the past and events that have occurred, and you are right, I think I have had a lot of resistance and found myself stuck in a kind of loop from which I have now been ripped, no going back now to repeat, time to level up! Some powerful planetary action in action.
Thank you for sharing your insight with me, greatly appreciated ?
Aho ?


fishscales
Some excellent writing and insights on this thread Goldenlion and Nikkia...thanks


Crystalmoon555
»
goldenlion32
Goldenlion, your first line jumped right out, passage of rites, I wrote a poem in the darkest of this time and I called it Rite of Passage! What you have said resonates deeply, I am now focussing on self discipline, education and career goals,honouring my emotions as opposed to suppressing, getting out of my shell and spending more time with family, creating new groups and friends more in alignment with my highest Good.
Thank you again for your insight, very grateful.
Aho ?


Crystalmoon555
»
nikkia
Nikkia, tears in my eyes as I read this! Thank you for your insight and wonderful words of wisdom and compassion. Everything I have been feeling and not trusting in myself. I have been a very reclusive person and afraid to reach out to people and I know that´s not where I´m meant to be. Slowly I am emerging out of the Chrysalis ?
Thank you again, aho ?


nikkia
Uranus transiting 8th house any insights?
Please know I am very new to the study of astrology, so I cannot interpret your transits. Sorry about that. And, please know, I am very sorry for your losses.
Surely you know the 8th house basics, and from this, comes a bit of dread. Add Uranus´ flair for upending norms, it´s understandable one might feel anxious. On the surface, with all the textbook definitions of ´shared resources´ a lot can happen here, so be diligent -- on the material plane.
I was born with Uranus in the 8th house... so I speak only from this perspective. There´s a spiritual quality, here. One, that I think, is often overlooked.
Loss is a part of life.
Sad and harsh and true.
The 8th is deep house. It´s a journey of THERE and BACK. It´s an inner quest.
Polite society frowns upon despair, death and the underworld. But this is exactly where we´re supposed to go. Especially, after a great loss! The greater the loss - the deeper we are compelled to travel. Alone.
It´s easier not to dive into the depths because it´s scary. You can only hold your breath for so long, which why we aren´t meant to stay below very long. But, much can be learned here.
Much can be awakened.
Much can be healed, too. One can be ´reborn´ into a stronger, wiser being.
Without the loss and inner journey, the lessons, gifts and grace would not be otherwise obtainable.
It´s just matter of willingness to accept the 8th house for all it is -- and for all it has to offer.
There will be light at the surface. Take time to catch your breath. Revel in your aliveness.
Here´s where Uranus can help... use the forward thinking, into the future energy to move ahead.
What´s gone is gone.
Maybe it needed to leave.
Maybe it had to be ripped from us because we refused to let go.
Whatever the reasons for the loss, we can emerge anew.
Perhaps with more compassion. Perhaps with more insight. Perhaps both. Or more.
But one thing is almost certain, we are better equipped to meet the future than we were before.
What was outdated is now updated.
Let Uranus wave its cosmic wand and you may find, not only are you Different - your are Unique and newly designed.
I hope this helps.


goldenlion32
I´ve been through the passage of rites myself. It´s hard to say how it will manifest for you. It´s all about who you have karma with in the 12th/6th house. I would assume it started in your Uranus Libra opposition Pluto. Which Aries in Chiron is in opposition of Libra Pluto at some point the closer it gets to 24 degrees, but at 5 degrees right now.
Blinders on....this is what it´s all about. Walking by faith and not by sight. Trusting the source to meet all your needs. Also learning to trust your own judgment, intuition, navigation system, and education is a huge part of it as you are re-inventing yourself entirely.
Basically it´s all about how you communicate with your family, friends, co-workers, and the masculine. Growing and maturing in to the Queen. It´s different for all of us, but really a time of getting self-disciplined with emotions, thoughts, feelings, education and career goals.
Basically all your karma will gone through with the North Nodes/South Nodes and mastering any skipped steps you have in the past.
Even childhood wounds will be brought back up to be cleared out, just different people playing the part along the way.
Not sure what you´re aiming for since you can be in a all kinds of different hurdles at the moment.


IIyyaarr13

in Scorpio is 30% Plutonic

in eighth house is 20% Plutonic
The energy should be one you have felt in the past!
Four planets are in ´Domicile´ or "Rulership" at this very moment so some are getting some good!



Moon calendar
Moon in

Gemini
Show calendar
»
Seek users born on
Seek users by nickname