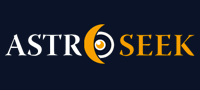 Astro-Seek.com Seek and meet people born on the same date as you ...
My daughter´s chart. - Discussions, questions
---
My daughter´s chart.
July 20, 2019 at 00:21 (UT/GMT)

modestmoon
My daughter´s chart.
Just for fun, what do you think of it?

She has a lot of planets in the 6th house. I don´t think I´ve known anyone personally who has a lot of 6th house emphasis.

Thank you. ?

Picture attachments are visible to registered users only. (
Log in
)

Posts in topic

HeavenSent
»
modestmoon
Aww, that´s adorable!
It sounds like she´s only a baby -- may I ask how old your little sweetie is?
Another thing to note: Taurus people just hate to be pressured or rushed. It brings out their "worst" qualities. Keep that in mind for when she´s a toddler (if that still lies ahead)... You may be able to avoid meltdowns if you remember that you need to give her ample time to think about things and make up her own mind, ample time to eat, ample time to get dressed... Does music soothe her? I´d be surprised if she doesn´t have a real affinity for it. I definitely recommend music lessons, and a pet or two, when she´s old enough. (With all that VI House influence, she´ll be a model pet owner -- nurturing and responsible.)
From our thread here, I´ve been realizing how much I´m enjoying doing "baby" astrology... Hmm... Maybe I should offer this niche service IRL!



modestmoon
»
HeavenSent
Thank you ❤️❤️
It´s funny, even as little as she is right now, she already seems to like having a routine. And if we stray from it too much she is cranky lol.


HeavenSent
»
modestmoon
~One more thought for You~
As a Taurus Ascendant, with her Chart Ruler in VI, one of the best ways you can nurture her is to set up a simple daily ritual of loving nurturance for her...
For Taurus, peaceful routine = emotional security. And, House VI, where her Ruler Venus resides, is all about every day routine. So, ritual and routine are extra important to her.
So, something like having a favorite Beatrix Potter bowl with her same favorite breakfast food every morning...
Or a pretty song to sing together every night at bedtime... Or a comforting bedtime prayer.
Or set aside time once every week to work on a little gardening project...
Or bake cookies (or explore various recipes) for and with her once a week...
Or if your life/schedule is too hectic for that, keep a supply of her favorite cookies in the cupboard, and dispense one at snack time (with a healthy tangerine, maybe) every day.
That kind of thing... Something she can rely on, that becomes a familiar and comfortable habit.
P.S. But note that Jupiter in VI sometimes brings overeating / weight issues (and Taurus is fond of eating (and cooking) :)), so be mindful of that, and maybe create comforting daily routines that don´t necessarily involve "fattening" food - your call, Mom!







HeavenSent
»
modestmoon
That´s a good question.
With a Libra Sun and a Taurus Ascendant, I´m inclined to say no... These signs are known to enjoy self-indulgence... and can even have trouble with self-discipline... But this contrasts radically with her hard-working VI House stellium side... I think she´ll always have some inner conflict between those influences and a bit of a self-indulgent (Taurus) and even "lazy" (Libra) nature. These conflicts will be minor, just an internal debate, most likely.
She has a strong and healthy Saturn, nicely positioned in Dominium. Saturn is a planet that, when challenged, can undermine self-confidence, and can bring isolation and major obstacles. I don´t see any of those problems here.
With her Sun conjunct Pluto, she is likely to have a thread of power struggles running through her life. Perhaps as a toddler, she had/has pretty powerful tantrums?
And with Mercury, Moon and Jupiter in Scorpio, power is important to her. It´s something that may preoccupy her at times.
She´s very likely to become an "invisible" power player, wielding significant power behind the scenes... With her VI House Stellium, she is a diligent detail person, and prone to being a worrier and high-strung.
And with Virgo ruling her House V, letting her hair down does not came naturally to her. She may benefit from literally being taught how to play, how to be silly, and child-like. Animals might help. A petting zoo might be a good place for her to have fun. With her Taurus Ascendant, pretty gardens, pretty playgrounds, and bucolic environments would be healthy and calming for her. Music and song (and music therapy) will be really good for her, too. As would learning to play a musical instrument.
Hope that was helpful!
For more of an in-depth analysis, including progressed chart readings, etc., best to make an appointment with a professional astrologer.


modestmoon
»
HeavenSent
Thank you for your insight. ❤️
This is very helpful.
Do you think that she could be prone to being too hard on herself?


HeavenSent
»
HeavenSent
-- small correction --
Her Pluto is beautifully aspecting her Neptune in Pisces, not Uranus. I find it hard to write these comments not being able to see the chart as I write! Sorry ´bout that. This does not change what I was saying, above, about her ability to rise above work-related obstacles.



HeavenSent
I note her Moon is conjunct the VII cusp, and sextile Pluto in IX, and also positively aspecting Uranus in XI. With this, and her strong career aspects, she will rise past typical VI House obstacles and self-doubt, to a position of importance.
As she grows older, she will be prone to "workaholism," and at risk for work-related exhaustion, and burnout. Watch for that. And teach her to watch for that. Instill in her the value of down time, play, rest and relaxation. She´ll need that balance!
A VII House Moon can sometimes mean enmeshment with the mother. Your daughter doesn´t have a Moon in VII, but I mention this because it is cusping VII, and bc you are a Cancer Sun. So, do try to be mindful of possible enmeshment issues... But again, with her stellium in VI, I´d recommend erring on the side of more, rather than less, nurturance (which you will need to initiate - she won´t ask for it). I think you and your daughter are far more likely to have a healthy super close relationship!


HeavenSent
»
modestmoon
Aww, Bless You. You´re a wonderful mother.
She definitely needs that -- and she´ll still need cuddles when she´s all grown up!



modestmoon
»
HeavenSent
Thank you so much for this.
There are times when I worry she isn´t getting enough attention. I´m definitely working on this, setting aside more time to just play and cuddle.


HeavenSent
With a stellium in VI, she is / will be a hard worker.
She has great career prospects.
She will benefit from diligently apprenticing under a master in her field.
She´ll be inclined towards volunteerism and service to others.
Sixth House Suns tend to feel neglected or somewhat unseen by their parent(s); they are prone to playing the role of the family underdog... the child who has to work extra hard for parental approval. This is a hardship for a VI House Sun child. Knowing this, give her extra love and nurturance, always.
Stellium in VI sometimes means health issues. But only if this is a larger chart theme. I don´t see a compromised Saturn, nor health issues, at a glance.



Moon calendar
Moon in

Sagittarius
Show calendar
»
Seek users born on
Seek users by nickname