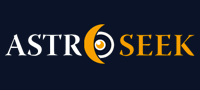 Astro-Seek.com Seek and meet people born on the same date as you ...
Should I Stay or let him go? Anyone? - Discussions, questions
---
Should I Stay or let him go? Anyone?
July 13, 2019 at 16:02 (UT/GMT)

Sus
Should I Stay or let him go? Anyone?
There´s me, a fiery girl and there´s him, an airy guy inspite his piscis sun...
It started so smooth, so good and so sweet...it´s going a bit rough and bitter...
I love him so deeply. Don´t know what he feels...
Can someone look at our chart and say what a hell is going on?

Posts in topic

Trevor77
»
Sus
I was so curious about what he did, A Reiki Master ! awesome,
and I think he likes that your understanding and supportive, Sagitarians like learning so you prob have the right attitude towards him, the mutable thing allows you to adapt to his ways, so in a way it does work in this relationship,
And there is moon trine venus very good for long term, and your moons dont clash so thats good too,
your sun in his first house will be very comforting for him, you brighten his life up

and for you, you admire everything about his looks, character, his style, everything bout him your drawn too, which is mostly the sun in his first, and devotion with your saturn opposite his venus


Sus
»
Trevor77
Ohhhhh thank you so much Trevor!!
I´m overwelmed with your particular atention about some aspects I didn´t know till now!
Yes, I´m an arian/Mars/pluto person got say ?? did you note my 7th house Mars?
I´m learning soooo much in this relationship and patient is one of them...i´m rash and impulsive by nature. With him, can´t BE at all!
But my moon in Taurus is a kind of caretaker and nurturing, so I Guess that it´s what he may like about me. My maternal way of being.
I feel I have to take care for him somehow and it doesn´t bother me at all. See that 6h composite moon? In all books and sites it´s a unequal One...not an issue for me. I like to BE needed...otherwise i´m not comfortable and feel allienated.
My sun in his 1st house give him a self esteam Boost. He´s not self confident.
He´s a reiki master so yes, he needs to help other people. The more troubled the person might BE, the better.
I learnt to deal with that cause my Scorpio venus it´s a very possessive and jealous one. I cannot plans things ahead with him. Nor impose a way of doing things. Not my way and that´s a huge self Control i have to make. And that´s where we clash and where things go ugly. He´s a wonderful human being (ohh that neptunian thing in our composite) but slow in taking decision and a lonely and free soul. Not a one-to-one oriented. A compassionate Universal soul (many anarect planets).
He once Said I know him better this half year than most of his friends in years.
He has a wealth condition. 4 months after we met I started a new job related to naturopathy. It´s been a search for natural therapy trying to help him. Reading all I can about his disease and trying to motivate him when he´s feeling down. I´m not a judgemental person. And he feels accepeted and understood. Maybe that´s what he likes about me. Cause everytime we fall apart, he always tries to solve things out.


Trevor77
»
Sus
He needs to be given a big chance though! I will explain why,
The fact you have mutable sun and ascendent actually helps!
He has alot of Aquarius in him you will notice 3 of his planets in the Aquarius sign, whereas you hav alot of Aries (jupiter in Aries),
Aries in Relationships have expectations on how they would like things to be or progress so they can plan ahead, but this cant be done with him if he has a stellium in Aquarius because he has his own ways about him, his venus in aquarius needs a relationship with someone who can be very patient and understanding, your jupiter in aries placement will clash with this,
your saturn in leo makes him feel secure like hes glad your with him kinda thing, but also can turn down the fun because its saturn and opposing his venus, his way of love. so it might be difficult to enjoy the relationship and know what hes looking for because of his aquarius venus too (unusual approach to love and affection) there might be strange things that he loves about you that wouldnt make sense at first. His mercury in uranus gives him an unorthodox mind, next to jupiter and times that by 10.
The Aquarius in him is likely to rebel against your Aries side, as Aquarius doesnt like being told what to do, Aries likes to place the rules down, this is what I kinda see, but I will say he has something special about him to offer, Jupiter in Aquarius next to mercury creates a great mind for helping others in unusual ways.


Sus
»
Trevor77
Thank you Trevor!
You got a point! He really doesn´t know what he wants and maybe not only in this area.
He has no earth element in his chart and that´s why he needs a earthy and practical person by side.
Inspite my sun and ascendant are mutable, my sign signature is leo cause I have some planets in fixed and cardinal signs
He is a mutable energy. That makes things harsh i Guess. What do you think about that?


Trevor77
only you can make this decision-making, what I will say is he is likely to have alot of breakups due to his saturn and moon in his 7th house,
not only is relationships not his strongpoint but he dont know what he wants in this life area.
if you was to leave him, chances are the next one will too, then the next one etc


goldenlion32
»
goldenlion32
Davison


goldenlion32
»
goldenlion32
Composite


goldenlion32
»
Sus
Synastry



Moon calendar
New Moon in

Cancer
Show calendar
»
Seek users born on
Seek users by nickname