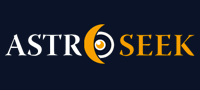 Astro-Seek.com Seek and meet people born on the same date as you ...
Just a phase :) - Discussions, questions
---
Just a phase :)
June 23, 2019 at 11:55 (UT/GMT)

Spectral Skywalker
Just a phase :)
Hi, I am going through some interesting period, Sat transiting my Moo (Dec 2017, May 2018), and now coming back from Desc to my VI house...
If someone could read my chart, please?

Picture attachments are visible to registered users only. (
Log in
)

Posts in topic

goldenlion32
»
Spectral Skywalker
Try to learn something new every day.




Spectral Skywalker
»
goldenlion32
I already had experience with Vedic astrology, u r not so far behind and u don´t need it. Astrology interpretation just needs a lot of observation and overview, narrowing the picture.
Thank you so much

u r doing great



goldenlion32
»
Spectral Skywalker
I´m not really finished learning Vedic Astrology, so you´d be better off asking an expert Vedic Astrologer on the technical details. I know they get really deep into all the mathematical points and get it right now to right chart, but sorry, I´m still in the process of learning all the charts with Vedic astrology.


Spectral Skywalker
»
goldenlion32
@GoldenLion32 could u check my other topic, please?
https://forum.astro-seek.com/topic/…
let me see...
1981-1983. and 2009-2011. nothing I could think of...
1990-1992 3 years living abroad... but not too far :/
2000-2001 the main career change, and return to my home (after finishing long term relationship)
I didn´t travel (private or work) or moved much (I was living outside parents home during my first longterm relationship 1990-1999). And came back to my parent´s apartment, where I am living since then...
I am wondering will I be forced to move my office to another location (or move away from the current office), or will I have a chance to move to a bigger apartment with my kids during this year actually.


goldenlion32
»
Spectral Skywalker
This would be fascinating to see how it manifests since Uranus in Libra is in the 4th house and of course Uranus in Taurus shaking things up with Venus ruling both. Question is what happen on the North Node Capricorn in 1972-1973, 1990-1992, 2009-2011, 1981-1983, 2000-2001, 2018-2020.
Similar events come back around in a different ways with work, family, friends, and it's breaking those emotional, mental, spiritual, physical, sexual, and financial patterns and while some of it might have been in the conventional way, it may be the unconventional way now.
People will appear in your life now that mirror the same astrological frequencies of those who wounded you in those transits and bring up the wounding of Aries in Chiron. Which usually happens by oppositions and squares with these people right now which is washing away the karma from the past.
So when you're talking about housing or office space, you have Uranus in Libra in the 4th house which is mirroring events from the past and opposition of Aries in Chiron that deals with your 10th house of Career. So is your family members opposing your choices right now, and are they shaking up your world by stirring up the wounds from the past and expecting you to play small, stay in pecking order, so this would indicate Uranus in Taurus will give those expected twists and turns and you have to make the choice to reside with certain individuals or move on from the situation.
With Jupiter in Aquarius is the way you make money in the 6th house/7th house cusp, this again is your work house, but indicating travels, so I can see it's possible you change work spaces that are suitable for your career, but Uranus in Taurus can shift your career and job goals quite a lot in these transits, so you might move spaces a few times.
Long distance travels is Aries in the 9th house and Cancer so obviously during the Cancer transits you might be hidden in a sense, but than when you get into Gemini North Node, it might have you moving out into the open and where you travel more.


Spectral Skywalker
»
goldenlion32
Thanks u soooo much

My thoughts r exlusevly work/business oriented, I was wondering whether there is a change imposing (office or home)... that is the area that has been on the impact from dec 2017.


goldenlion32
I would imagine you're having your reverse nodal return in South Node Cancer/South Node Capricorn, North Node Cancer/South Node Cancer. It's kind of like a hot wire, I went through this last year. It kind of brings back karma from nine years ago with certain people who might walk back in your life retrogrades and also bring some dharma with present situations. I had Mars in Aquarius like you have Mars in Cancer to end some karma with family, friends, and romantic partners.
Saturn in Cancer is in opposition Saturn in Capricorn which makes you kind of rebellious and revolting out of family conditioning, culture, and brings on a lot of arguments and fights with people. Perhaps them rattling your cage to teach you take your personal power back.
Aries in Chiron kind of wounding & healing your mental process, your belief systems, theories, and concepts and revealing some truths.
Perhaps Uranus in Taurus shaking up things with how your seen in the public view at face value, more like a bronco ride of standing your ground in adversity, opposition, obstacles, and overcoming your fears to stand up for what you have worked for and not giving in just because someone disagrees with you, but plowing right through them with your Mars in Taurus. Taurus isn't afraid to work hard for they want to achieve in the 10th house, and usually doesn't allow others get in their way of teaching people love, forgiveness, patience, and tolerance. It's your time to stand up take the reigns of your life, and not allow others to stop you from standing in your authentic truth.
Libra Pluto in opposition Aries in Chiron might bring up some fears from your childhood, and deep core healing under the Aries in Chiron Return. You have a few different things happening which makes you quite stronger in the end when you get through the passage or rites. Something you work on every day.



Moon calendar
Moon in

Libra
Show calendar
»
Seek users born on
Seek users by nickname