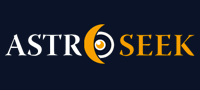 Astro-Seek.com Seek and meet people born on the same date as you ...
Empty 4th, 5th, and 7th houses - Discussions, questions
---
Empty 4th, 5th, and 7th houses
May 16, 2019 at 19:41 (UT/GMT)

ElizabethH
Empty 4th, 5th, and 7th houses
I´m 24, and I have never expressed any desire for either having any type of romantic relationship or having a family. I´m very much a loner, and my Gemini moon contents itself through conversation with lofty ideas & concepts & studies more so than connection with people. Don´t get me wrong- I experience the pain of being an outsider on a deep level & wonder what it would be like to actually connect with anyone on any real level at times, yet most days I revel in my distance & my differences from others.

I was wondering if this made sense in the context of empty 4th, 5th, and 7th houses?

Picture attachments are visible to registered users only. (
Log in
)

Posts in topic

CapiSun
I have an empty 7th house, and have never been married. I have not really had much luck in lasting relationships, except for the one time that I was with my son´s father for 10 years. I attribute that to the fact that his aries mars fell into my aries 7th house, along with other harmonizing aspects. I don´t have a problem finding a relationship, but I am having a hard time keeping a good one. These men are ridiculous out here. And alot of them are immature and don´t know exactly what they want out of a relationship. I am guessing since uranus has been transiting my 7th house for the past 6 years or so, that that could be the reason for my instability in relationships.
An empty 7th, 5th, or 4th house doesn´t really mean that you are destined to be alone..don´t forget about the planets that transit these houses, as well as the planets from another person´s chart that you meet, falling into these houses; essentially ´activating´ them. I agree with goldenlion32; your soul´s main focus just won´t be on empty house issues in this lifetime.


ElizabethH
»
Lry333
Thank you so much for this thorough & thoughtful analysis! I see a lot of truth to what you wrote here; your description of the degrees as corresponding to the signs is super interesting, and given your accurate reflection on what that implies for my chart with Neptune conjunct Uranus, I will definitely look into the theory. I find that while I connect with Scorpio and Capricorn both very much, there is an unmistakable tension between the two at times, being that while similar in certain ways (i.e., intensity, capacity for seriousness, etc.), the energies are naturally quite different (most notably on an emotional level). That´s a such a big theme in my life, so it would make sense to me if it were also present there.
I think my Gemini moon makes me acutely aware of the tension between the Scorpio and Capricorn energies, too; the biggest thing I feel with a Gemini moon is a sense of restlessness. I always, always need to be learning something and engaging with new ideas to be content. I very rarely form any beliefs or truly deep attachment; however detached I am from almost everything I study though, I need contact with thoughts, words, ideas, theories, concepts, etc. I also need to dwell in conflict, whether within myself or with my ideas or with something external (although I think that stems from Mercury in Libra for me~ a good way to describe that is that I am quite capable of arguing for things I even disagree with, just to feel what it would be like to see the world through the other side´s lens & because I have a weird love/hate relationship with conflict itself). All of this is to say that when I think of Gemini, given my own experience & my knowledge of 2 close friends with a lot of Gemini, I think we have an unusually high need for contact and communication (in whatever form that takes). Simultaneously, we have Duality etched deep in our beings; naturally, this leads us to fantasize that we have no such need (and perhaps to even believe it to be true), especially because we also love being a little detached.
And lastly, that´s amazing that you are a fan of Chris Brennan, too! He is brilliant. I´ll check out the other astrologer, too; Hellenistic astrology is my favorite so far, yet I aspire to learn about the other traditions, as well. (I very much like your speculation that perhaps both schools of thought are right, too :) ).


ElizabethH
»
ShriSaiganeshE-jyotish
Hey there! Thank you so much for sharing such an insightful analysis of my chart with me. Please know that I really appreciate it! I´m really intrigued by the 6th house negation of the 7th that you pointed out, and I feel like that helps explain some things. Also, I definitely connect with being analytical yet overwhelmed by decisions, as well as experiencing delays in those areas of life you mentioned. Thank you for pointing out areas to focus on in terms of health, too. I´ll definitely be referring back to this. :)


N_thecat
My 7th house is empty, just like 1st and 12th.But on the cusp of 7th house I have Aquarius.


Lry333
I´m noticing some things in your chart that jump out at me. As you mentioned you have a Gemini moon, and from what I´ve read plus being close friends with a Gemini, it seems they are talented communicators but don´t feel this overwhelming need to have people around at the same time. My friend feels like if he wanted to, he could go hide out alone for a month and just work and never really get lonely. Does this sound like you?
Also, your Ascendant is in Capricorn and from what I understand, Capricorns don´t really experience a "mushy" or overly romantic type of love. Your Venus is also trine Neptune in Capricorn at the 20th degree which stands for Scorpio energy. Not everyone believes in the degree theory, but I do, so for what it´s worth- to me it looks like you have that stress between having this planet in Capricorn but at a degree of Scorpio, and Scorpio craves deep connection. Regarding Neptune from the book Spiritual Astrology it "depicts the self-defeating and confusing patterns where your expectations are the highest and disappointments are the most intense." This could be why you´re not feeling so "take it or leave it" about relationships and might have discord.
Also, Neptune is conjunct Uranus in Capricorn at the 22nd degree, a Capricorn degree (again, if you go for that sort of thing). So, Uranus is your independence being conjoined with a planet with this energy of confusion around it- Capricorn energy vs Scorpio. Saturn rules Capricorn and with so much energy from Capricorn in your first house (who you are)between planets and the 22nd degree, I think things like relationships could come at a delay in your life.
Hopefully this makes some sense, if you don´t agree I totally understand. I see that you respect classical astrology which doesn´t use degrees. I do too and I´m actually studying two astrologers now that have completely opposite views. I study Chris Brennan´s work, who seems to be the King of bringing back Hellenistic astrology, and Nikola Stojanovic who would throw classical out the window and uses Placidus. I feel like both of them have compelling teachings and maybe they´re both right.


ShriSaiganeshE-jyotish
based on whole signs chart, hope find relevant to reflect n adapt,
share salient pointwise ground feedbacks how true-insightful :
asc lord sat over 3rd, good for initiative and progress;
*retro sat towards acq opp mars, stress-struggle in family-finances-health;
sat acq reformist, innovative, tech-mech-entrepreneurial aptitudes;
earnings in distant lands; observe fast sat evenings;
moon gemini analytical but confused at decision making;
*moon lord 7th negating to 6th,
negating aptitude for relationship/not as keen;
moon 6th diplomatic approach; aptitude for finance, music;
jup scorpio trine elevated aspect cancer 7th,
protective-supportive of marriage;
**jup now transit sag 12th opp moon lord 7th for relationship
scope for relationship months ahead;
jup coming 4-5m retro towards venus 11th for friendships,
trine cancer 7th for marriage;
jup scorpio trine elevated aspect cancer 7th,
protective-supportive of marriage;
*ketu separative SNode over taurus 5th,
detachment from luck-edu-romance-children-position;
love of food and comforts, extra stubborn;
pain-injury-surgery throat-teeth-heart-stomach etc;
*Sat-ketu separative SNode coming 1.5yr transit cap asc,
pain-injury-surgery head-knees etc to care;
prayers to Mother Goddess,
offer red flowers at alter at home fri evenings;
sat retro these 4-5m opp moon,
health-employment under much stress;
*scorpio 11th inimical-malefic for cap asc,
stress-delays in income-gains-friendships-relationship;
*mars aspect own scorpio protective of income-gains
but not good for health of friends/friendships;
jup-venus-rahu NNode scorpio 11th, research-occult-acting aptitudes,
gains from forensic sciences, pharmacy, anesthetics, etc;
venus lord 5th over 11th, gains from education-speculation-arts;
venus lord 10th for career over 11th for gains;
*rahu debilated darkpit scorpio, not to indulge much into the occult;
wear brown hessonite over pendant;
**rahu 11th gains from foreigners/other races;
rahu now transit cancer 7th for foriegn relationships, trine rahu scorpio;
*sun-jup-venus-rahu inimical scorpio, toxic health issues,
urological-liver-kidney-heart-stomach-ears etc etc;
mars leo 8th, accident prone, heart-stomach-urological inflammations;
able to cope with tough challenges;
**mer lord 9th for luck over libra 10th for career, communications, public
relations, law-justice-objectivity-legal drafting etc;
mer lord 6th, calling for extra efforts;
may be international forensic lawyer;
**hope jup transit opp moon, and retro towards scorpio-venus 11th
helps these months for income-gains-relationship though under stress-delay;
prayers to saint of faith, offer yellow flowers tues evenings;
*sat-moon lords 1/7 over pisces-gemini square, lords jup-mer enemies,
challenge/conflict in marriage relationship;
**moon gemini compatible with moons gemini, taurus, leo, virgo, libra;
do promptly ack, and share feedbacks, wishing well,
kshantaram


ElizabethH
»
goldenlion32
Yeah, I actually recently switched to whole sign houses. The astrologers I most admire practice traditional astrology, which utilizes the whole sign houses. I think my Scorpio strolling makes more sense in the 11th house than the 10th, in the context of my life. For instance, I feel like I would know by now if I was fated to have some big career. It's true that I want to make my career (I'll study to become a lawyer if I get accepted to law school next year) the center of my life, but the reasons I chose that path are very much centered on community/social/11th house reasons.


goldenlion32
Might be what house system your using as well since the one on Astroseek you have stuff in those houses. Where astrodienst you don´t.


goldenlion32
I get your Scorpio is introverted in the 11th house, but your planets are all showing as if you´d have support on the left side of the chart. You work hard for everything.
Empty houses don´t mean you won´t have romance, sex, or relationships. It´s just saying your focus isn´t entirely on the family, children, and relationships. You may have mastered this before in past life.



Moon calendar
Moon in

Gemini
Show calendar
»
Seek users born on
Seek users by nickname