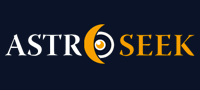 Astro-Seek.com Seek and meet people born on the same date as you ...
Why is the future hidden from man? - Discussions, questions
---
Why is the future hidden from man?

May 12, 2019 at 12:50 (UT/GMT)

Astro-Seek.com

System message: Post has been written by user ivorysports, who already deleted profile on this website:
=====
Why is the future hidden from man?
What is this all about if astrology can´t make a future predictions accurately without the seeker consciously or unconsciously influencing the outcome?

Picture attachments are visible to registered users only. (
Log in
)

Posts in topic


Astro-Seek.com
»
goldenlion32
System message: Post has been written by user ivorysports, who already deleted profile on this website:
=====

"Fortunately most individuals who try to use astrology haven´t learned the soul intentions and only think they have to do is look at an astrology chart and it will magically happen"
where do we look if we want to know the soul intention other than astrology?
one would have expected that those couples who are astrological enlightened will be more able to sail smoothly through the rough transit?
does it imply not knowing the future is best?
If all answers leads us back to where we started it means our search is an illusion or astrology is an illusion (The lazy man´s road to success?


goldenlion32
»
ivorysports
I think when you have certain astrological transits it sets you up to start a relationship.
For example: We know when their are Retrogrades with certain planets can bring back your ex. Venus in Retrograde, Mars in Retrograde, Jupiter Retrograde. Usually when there are a bunch of Retrogrades this is usually when the masculine and feminine get in chaos and confusion in relationships.
It´s not a good time to end or start a relationship, for it means return of the masculine or feminine in some shape or form.
Lilith (Shadow side of Erotic/Exotic) the masculine or feminine who comes along as the third party. Juno the masculine or feminine we feel comfortable in long-term relationships with. This is the husband or wife.
Every month in transits we have Lilith or Juno duking it out with someone´s relationship. Not always necessarily ours, but often to we hear someone´s having this third part issue?
Than you have the Nodes in transit teaching us lessons. So if you have a masculine and feminine with their two natal charts, they both have certain nodes and evolving into the North Node.
We have past life relationships that hit our South Node, and New one´s or past life in the North Node teaching us new things.
There is always karma and dharma depending on what we are experiencing in the moment and what we´re learning.
Those Two Nodes actually line up with the Couples soul intentions are together.
For example: Say someone has North Node Leo/South Node Aquarius. This is learning all the soul lessons of all the seven chakras on the front or back side. Saturn in Leo until Saturn Aquarius and all the node transits in-between those two points.
There´s also the Nodal Return and Reverse Return. So in their Nodal Return North Node Leo until North Node Aquarius they may be learning these lessons.
This has to do with the natural cycles of evolution.
When you start at the root chakra in most relationships they´re unconsciously aware of what they´ve gotten themselves into. Where if they start the crown chakra or higher self they start a higher conscious relationships which brings around the same lessons, but it´s usually two people who are growth minded and educate themselves, versus those in the lower conscious that don´t educate themselves and make a mess of everything.
Usually most long-term relationships only make it if they choose to mature, grow, and override transits.
Fortunately most individuals who try to use astrology haven´t learned the soul intentions and only think they have to do is look at an astrology chart and it will magically happen.
Not exactly. You still have to grow and mature. You still have to apply yourself. And of course if you´re just focused on Astrology aspects, it´s really not going to keep a relationship together.



Astro-Seek.com
»
goldenlion32
System message: Post has been written by user ivorysports, who already deleted profile on this website:
=====

Thank you for your explanation. Have you also noticed that couples who started out with astrological stuffs end up breaking up mostly?
why should something useful not be helpful?
I get a feeling that humans do not really like things that are predictable thus they self sabotage.


goldenlion32
This has just been my personal experience. I did a lot of observational research studies online and usually when people go to a psychic, medium, or astrologer, they are seeking out away to escape their emotional, mental, spiritual, physical, sexual, or financial pain.
Top two questions involve love and money.
When they wish to predict the future it is based on their emotional, mental, spiritual, physical, sexual, and financial patterns.
Which equal addiction or habits they have formed with the above patterns.
There are certain things one can predict just by studying patterns with the North Node Tables for example:
If you went through all the North Nodes from the time of birth through out your whole life time you would see certain events repeatedly coming into manifestation. It´s simply the universe giving you several opportunities to reach self-mastery over your soul intentions.
In Evolutionary Astrology this starts with Pluto (Soul) and the years from the North Node to the South Node.
So if we used my personal Chart in Saturn in Cancer in 2003 until Saturn in Capricorn in 2019, we´ve gone through all the Nodes. Now they´ve been flipping in reverse since last year sweeping over the same soul lessons and intentions once more to see if we have reached self-mastery over where they fall in our natal chart and houses.
My South Node is in my 1st house of Leo and North Node Aquarius in my 7th house.
Saturn moves in every house as well along with the Nodes. Which tend to bring in divine appointment, divine timing, divine order, and so right now I´m in some house of yours being the Aries in Chiron Generation under Aries in Chiron transit.
While back in North Node Capricorn/South Node Cancer, Saturn in Libra, Neptune in Aquarius, Aquarius in Chiron on my North Node Aquarius, I was having difficulty with relationships.
This is where I started asking for Holistic Health. What is the prediction of my future?
Two things happen in this soul intention.
I never know what the future holds. Walking by faith and not by sight. Intuitive by nature with transits whether I look at transits or not. I´m always right where I should be learning in the experience.
The outcome of my future depends on what I do right now today.
Now this is based on my belief system, my theories, my concepts, my ideas and my conditioning by family, culture, friends, co-workers, and strangers.
"Change your thoughts, change your life." Wayne Dyer was the first author I listened to back then.
Breaking the karma collected from family,friends, co-workers, strangers and deliberately choosing to get off the karmic wheel of those certain dysfunctional relating skills, coping skills, communication skills, life skills, and finding new ones which would propel me to a more healthy life.
We create and co-create our own reality, our experience, through our choices.
When you create the outcome of the future it is based on whatever you´re creating or co-creating right now.
For example: I have a choice to write a blog for 365 days. If I write it every day I am successful at it and produces a positive outcome.
If I choose to create a blog and publish five posts and delete the posts and website five times a year, it ends up being where I´ve formed a pattern of quitting, giving up, starting something, quitting, giving up, starting something, quitting, and giving up.
So this is deliberate choice to be consciously aware of this one pattern and break the cycle of quitting and giving up or continue doing the same thing.
Another example: If you have a relationship with ten women in a year and do the same process of breaking up, quitting, giving up, and starting a new one, you just end up right where you left off and repeating the same dysfunctional pattern.
This what you can change and what you have control over.
Why it´s hard to predict the future, is because usually at the same time you might have a women who is mirroring the same soul intention at the same time with the same lesson.
And you both can be mirroring quitting and giving up, so you can´t control or predict the other person´s choices.
If they choose to have an affair you might see it in Lilith/Juno transits, Saturn, the Nodes, the Moon, Jupiter, Mars, Venus, and where they´re placed, but you can´t stop the karma from occurring with the third person because the third person is creating or co-creating karma or dharma in the situation and interfering. They´re deliberating choosing to do something through intention or motivation. Where the women your dating may be learning some kind of soul intention to be setting personal boundaries, choosing to be faithful, not to be faithful, being honest, being a liar, and so you can not control the choices she makes.
The beliefs, thoughts, concepts, or ideas are always changing. Which is why they say energies change.
You can not prevent events like death, natural disasters, accidents, catastrophic events that concern the masses.
With your literature this is what they´re pointing out. God or higher power, source, whatever you want to call it, has the final authority in the matter.
Which even Astrologers, Psychics, Mediums, etc, can be wrong, and even if they try to be 100% correct they can be off.
In North Node Capricorn Astrologers were saying stuff was supposed to happen in Saturn in Scorpio which may happen for me in Uranus in Taurus, or stuff should have happen in North Node Sagittarius, which might happen in North Node Gemini.
The time lines can be off because they didn´t pay attention to the natural cycles of evolution. Such as Nodal Returns, Uranus opposition, Saturn Opposition, Neptune Square, or Chiron Return.
Like some of the Millennial´s are in the Saturn Return right now in Capricorn.
You also get what you pay for in Astrologers, or even being aware of how long they´ve been an astrologer. There are Astrologers far greater than me from a lot of experience.
All of us are growing, evolving, and educating ourselves on the topic, but it doesn´t mean we are all at the same level, and all of us can be fallible or make human error.
I do agree by power of suggestion and belief you can be harmless or harmful when you are an astrologer, psychic, medium, or holistic health. It comes with great responsibility and can create a mess as I´ve also sen in some of the spiritual communities online.
It´s like any other profession whether doctors, psychologists, ministers, or priests, you can find ones who do a lot of great things in the world, and others who can do a lot of damage. It all comes down to intention and motivation.



Moon calendar
Moon in

Leo
Show calendar
»
Seek users born on
Seek users by nickname