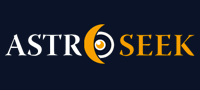 Astro-Seek.com Seek and meet people born on the same date as you ...
Feeling a lot of regret toward my mother - Discussions, questions
---
Feeling a lot of regret toward my mother
May 24, 2023 at 20:16 (UT/GMT)

UranianCapricorn
Feeling a lot of regret toward my mother
I am emotional typing this and it's actually hard to talk about.

I feel a lot of shame and guilt toward my mother. I hope that's the correct way to say it.
I feel ashamed for the way I treated her especially when I was angry about mundane things.

I was wondering what causes this, astrologically speaking, since I cry a lot when thinking about it.


Does anyone else feel the same way? How did you overcome it or how are you overcoming it?

Posts in topic

UranianCapricorn
»
~Laura~
Thanks for posting your story Laura

it's very detailed and personal and I appreciate that.
I've actually began sleeping in one bed with her since I was mentally in a very dark place the last couple of days after looking at photos of my childhood (esp. 2004-06). I felt all the regret coming in because I then realised that I would have never done that as a child. A one year old wouldn't scream at the things I've screamed at her for.
I'm spending more time with her the last couple of days as well and today was the first day in my life ever that I said " I love you" to my mothers face. That was very hard for me to do.
These last couple of days have been peaceful as well and I think something clicked inside me since I am controlling my anger veryyyyyy good.

~Laura~
Oh yes – how good I can understand you !
My Estonian mother (who has experienced the 2nd war) was a tough and clearly straight talking aries woman and we both hadn't a good relationship in my youth (I'm a taurus sun born). We didn't understand each other. I was not of my mother's taste – never good enough and she never missed a chance to let me know it. In her eyes I was always worth to be criticized for an improvement - from morning till night. She preferred more my 2 years younger brother – was her entertaining crown-prince-son with his sag moon. I assume she felt like a present and as an answer from God for the loss of her first born son - my oldest brother- who died 1 day of his birth due to a mistake of doctors in the hospital. We both had a lot of really hot discussions and I said a lot of ugly words in my anger. I left my home early with 18 years – the contact turned to better.
When I was 20 years old – suddenly on an early sunday morning I´ve got a phone call from my father -that my mother has fallen down the evening before in the home-house and was brought to the hospital and that I should come to the hospital. When I arrived – my mother was in coma in the intensive sector of the hospital and my father and I have been told by the doctor – that her brain was infected – not only the skin of the brain – but the brain itself. Due to a kidney infection which has passed through the blood-liquor barrier into the brain. And that the chance for a healing and to survive is 1:1.000.000.
I have sat next to her bed 14 days and 14 nights – while she was first laying there with intense light blue open eyes starring towards the ceiling ....talking words after words – still being in her head from what just has happened in the early past and what has bothered her. But not reacting on others anymore.
Then the words stopped and seizures started with pauses but again and again. She became blue in the face - couldn't get breath and her right arm stretched out to the ceiling like asking for help from above -began to shake. Doctors ran into the room - screaming to the nurses what they should do to assist. And this went on 14 days – while the EEG seizure after seizure ran to zero deflection.
I sat there – looked at her - hold her hand and remembered with my deepest regret every ugly bad and angry word – I've told her and felt ashamed and deeply guilty for – what I could not change anymore and never will be able to make good again.
My mother died at age of 56 years.
After the death of my mother – my father was a broken man – and my 2 years younger brother got lost in the drug scene for a long while.
After years I have contacted a very good medium who was able to make contacts with a passed by soul/person. And after it I felt like it was all solved in peace.
-------------------------------------------
Your mother in your chart is shown by 4th house – in aquarius – ruled uranus. Uranus is strong placed in own fix air sign aquarius and own ruled house and squares your venus in fix sign scorpio in 2nd house – self-esteem. Venus degree exact inconjuncts saturn in 8th house (saturn connections can make feeling oneself quickly guilty) Not an easy mother relationship – either. Uranus mothers are not known for being a cuddling emotional warm hearted mother.
Actually your uranus is activated by transit neptune in pisces in your 5th house for a healing -by a small semisextile – an energy support for introspection and to look inside yourself about your mother relationship. Transit saturn is in pisces in your 4th house- emotions, feelings and how react emotionally and semisextiles your IC and 4th house cusp – for an emotional 4th house input impulse.
I would recommend you – as long as you have the chance to talk to your mother – use it. You only have one mother in your life. And one never knows when the chance for doing it -the time will definitely be over.


hyepark3
Hello, :)
One thing I´d like to share as a classical astrologer

:
You have the lot of mother placed in the 12th house (based on whole sign houses), just like me. The ruler of this lot is Mercury, which closely aspects your Ascendant and your Ascendant ruler, Venus. This aspect holds significant influence in your life, and I believe it will continue throughout your life. (Of course, Mercury has other significations in your chart as well...)
I have the same configuration. My lot of mother in the 12th house, and its ruler Mars is aspecting my ASC ruler Venus very closely. So, I have intense and sometimes overwhelming emotions towards my mother. My mother is almost 70 years old now, and she has done so much for me. My love for her is very complex and strong.
In general, it is said that the lot of mother reflects how the native perceives their own mother, rather than how she is perceived by others or society...
The ruler of your lot of mother is Mercury, and it has different nature and significations than mine. But its influence on you must be very strong, and I thought this could be another interesting point for you to think about.

And please don´t worry, your mother loves you unconditionally, regardless of any circumstances, and cherishes every moment spent with you, even the intense memories. I can relate to this, as I now have two teenage boys of my own. Even during intense and emotional conversations with my children, they remain incredibly precious to me.
I hope I haven´t come across as overly nosy or intrusive. Please know that my intention was simply to share my thoughts and experiences.



risu
Be gentle with yourself, it´s ok to feel sad and cry about how you acted before, but now you already know that you want to act differently in the future, love and forgive yourself and you will overcome it!



sleepycap88
I´m sorry about that

a lot of people experience conflict with a family member and i also feel the same way sometimes. I can lose my temper and say things impulsively that I don´t mean, and this has happened a lot with my mother. It´s my moon conjunct Mars ... which she also has. .... i was surprised when I realised

We sometimes have explosive arguments which triggers my strong emotions , and i hate it


IceSíckle
My best guess is because you have



(separating)
Saturn represents our shames and insecurities while the Moon represents our emotions and the mother.
There´s a strong tension here and your emotional expression toward her can be dampened or repressed in a way. Resulting in saying things that are opposite or contrary to your feelings. Since this upsetting you then you obviously care about her but sometimes it´s hard or uncomfortable to share your feelings with her?
I´m not sure what your relationship is with your mother, but relationships can always improve and if you are feeling guilty over this..maybe you can make it up to her in some non-verbal way (if talking to her is hard) like giving her a gift or making her a meal.
Stay Strong Cappy ✨✨✨



Moon calendar
Full Moon in

Sagittarius
Show calendar
»