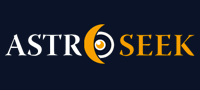 Astro-Seek.com Seek and meet people born on the same date as you ...
Saturn. I want to share my understanding of Saturn & my own self and experience as of yet in thi
---
Saturn. I want to share my understanding of Saturn & my own self and experience as of yet in this life.

April 23, 2019 at 19:48 (UT/GMT)

Astro-Seek.com

System message: Post has been written by user Liquidized.Mind.LM3992, who already deleted profile on this website:
=====
Saturn. I want to share my understanding of Saturn & my own self and experience as of yet in this life.
Before i start, i am Earth dominant by element, by quite a far reaching amount.

5xFire
12xEarth
2xAir
8xWater

I am a Cancer, but not reliant on emotion as much as perceived though i still communicate in a seldom emotional way. Like a blend of Water with Earth, makes the emotion quite logical.

I do mention i am Plutonian, it is not the same as being a Scorpio, it is how Pluto effects a natal chart, so in some ways my experience may be quite in between with Saturn & Pluto because they represent the same principles but deliver at odds with each other, but together they are a powerful force (Scorpio sextile Capricorn).





So Saturn.

My life from the earliest i remember is a shade of pain, misery, love, abuse, control, restriction & learning.

Trying to keep this to a Saturnian topic without involving other things that represent Pluto more.


Saturn for me is like a set of scales, well natally Saturn opposes my sun & Jupiter, so in a way the aspect is like scales, nothing to do with Libra.

So in childhood my father could not control his emotions, and this showed up in just anger, passive aggression, manipulation, control and abuse.
I would say a lot of it was mostly towards my mother, i got a big amount too like my brother also... who also is Saturnian (Sun conjunct Saturn)

My mother is a Cancer also, so natally my father´s Saturn opposes my mothers Sun (Saturn in Capricorn) But for himself, his Mars in Cancer is opposite Saturn (i said square before, a mistake on my behalf in a different thread)

So here we have a very unhappy Mars being told what to do by Saturn, neither like each other and my father never did find that crucial balance in life. Instead of learning from things like Saturn wishes Mars to do, he resentfully opposes him.

Now this was the same for me.

My father and i were close once, i used to go to him for a hug, i would also share the same interests such as the toy model cars he used to collect and he brought in video games into our lives also, however this is where the problem really was, instead of this being for the family, the video games and his model cars were a thing for himself which if i look at objectively now was a mask to deeper issues that i am not aware of.


My father dislikes any kind of disruption, that meant even if me and my siblings were playing not that loudly, it would set him off.
No end of times i was just being myself and father would shout loudly and coldly, shut the fuck up before i give you something to be loud about.
Was verbal, then it became worse, there was money problems too, my mother and him fought each other over money, over who tidied the house, and over stupid stuff, each other could not fathom a proper logical solution to whatever they argued over.
So childhood was a pure war zone.
Now i was a very energy filled boy and all i wanted to do was just be me, have some fun, cuddle my parents, talk about all kinds of thing, but this was never recognized by either, though my mother did give unconditional love to us all, me and her did have a different bond though, being a Cancer and being able to understand is possibly why.

So my father became violent and cruel, slaps first, across the face, bare ass, back... to the point where he thought we could not feel it, to the point where, oh i must not be hitting you hard enough? because if we ever stepped out of line, we had not learned our lesson. The logic used is that if we did something wrong, then we did something wrong. However if we did something wrong that was not the same as what we did wrong previously, that did not matter, the only thing he see´s is you did something wrong, and it is base don his judgement only.

So eventually it went from hand, to fist, from fist to belt, from belt to bamboo cane.
The world though, they only see a perfect family.

Me and my brother got the worst of it,which involved all components, my mother got the mental / emotional side of it, My oldest sister was the golden child (first born) And younger sister was the child who they wanted to make things right with. But in the midst of making things right they still did what they did.

My mother wore down against my father and succumbed it is the only view i have, she was not abusive, but became a product of her own lack of backbone, which was to stand up to him, stand up for us children, and get a grip as a mother, but i don´t blame her, blame only adds injury to a wound that is already irreparable.

My fathers real answer should have been get a job, stop being lazy, show your children how to be productive, that is my answer. but he never did, he instead created a world of lies, the show man who is this and that, the biggest bastard you ever met behind closed doors.

There is also not just my mother and father in this picture, my mothers family are some of the most weird people you will ever meet, who are also highly mentally ill.

My grandfathers way of fun was stuffing the head down the toilet, and aiming an air gun in my face, you want to see the gold fish?

The only thing i knew in my early years is that i am a bastard, a trouble maker, and i also thought this was how children are in the world.
My mother was way too possessive and controlling of me especially, i wanted to go out and just have fun.. it was never allowed, it got to the point that she walked us to school until the age of 10, and to the point i really wanted more independence, i also got bullied in school, so i started fighting back.

I used to not wear my shoes and wanted to walk bare foot to school, it felt great, mother disliked it.
I then ran off ahead, i never ran off to the point of me getting into danger, my mother perceived my intelligence as rather low, there is a lack of intelligence overall in my family.
So she bought a strap which is meant for very young children to stop them from wandering off if they can walk by your side.
This was a tool to reign me in no matter what, i cried my eyes out, the public shame, the lowering of me destroyed me.

Bullying in school became violent also, got my head kicked in by this bigger boy, i did smack him in the face mind you randomly after, and then i took the biggest kitchen knife to school in my bag, and got it out mid class to show off... got removed from school for like a week and got what was normal at home. No matter what i did i am incapable of being myself, i am incapable of shining in any kind of good light.

I repeated the knife incident, i took a pen knife instead since it was smaller and not as obvious, my head was lowered slightly and my eyes glued to that boy, i took it out but i was not truly in the mind of hurting him, i just wanted to show off, i think it was more a feeling of wanted to be accepted. Teacher ended up chasing me around the playground for a while then pinned me up the fence to get it out of my hand.

Father came home drunk that night, mother said you best go to bed, your father won´t be impressed. Laid in bed in darkness petrified. My life went on like this, father used to put on adult horror movies, i feared going out of the room because these monsters not just in a movie, i thought they were real, so i would piss myself in fear, reason is i could not leave the room, i wanted the toilet so bad but the fear inside me took what little i had to overcome it, i could not overcome it.
Well i got the biggest hit of my life and my body bounced off the wall that took my weight that night.

I became destructive and verbally abusive against my mother, my mother picked me up in a volatile temper and slammed me head first full weight onto the ground... properly dazed me that did, almost a clean knock out.



Anyhow.

We were all split up in the end, foster care. Aged 12 i was split from my family.
Older sister accused my father of sexual abuse, it is all false and she did lose in court, but she succeeded. The bigger issues with my older sister is that she seems to hate me and my brother and my younger sister (based on later in life experience)

Foster care gave me room, it gave me things.
I got bought a bicycle.. i learned to ride a bike in less than 12 feet of ground in my original homes back yard, yeah i had a bike i could not ride other than the back garden which is tiny, but learn i did.

So this bike i got!!!!! i could ride anywhere i wanted!

I learned just how hard i could go and how fast, i also learned how hard braking can smash your face up too, went straight over those handle bars and met that concrete.. oh well still got back on the bike a few days later.

I moved carer 3 times, i spent 6 months in my first one, a year in my next which was awesome! i went to turkey on this holiday, i also went to Bulgaria twice!

And then my last was for 4 years.

I also met another foster carer who uttered words i will take to the grave with me, i will amount to nothing when i am older, and i am nothing but an evil little shit.

School was hell, i never did fit in, and i had a huge ego and chip on my shoulder, though it was the victim not the perpetrator kind of bad ego.

It was not until i had aged to around 23 i saw my entire life in perspective.

Aged 16 i left school, worked for no money helping the elderly, gardening.
I then went straight into the Army at aged 18, tall 6 foot guy, skinny as a nail, i had a score to settle.
I had no problem obeying, but i still had problems being a team worker, there were some issues in training with other recruits,such as one wolf whistling to the females, and then blaming it on me and me not having courage to stand up against it, i stayed silent as everyone looked like they wanted to destroy me because we got blanket punishments... but regardless i did it.

Training was difficult, i pushed myself to the utter limit, my body was still growing, i was not filled out and i underwent armed forces training, but i was never last.

I was told i am very strong physically for my size not by anyone in the Army but by the guy my carer was with, he was being playful but i got defensive and was able to push his entire weight backwards, it shocked him.

I did all of this, got the shock of my life as i went into my regiment which i hold with some pride, only because i made it... especially a regiment as praised in the British Army, but i resent the armed forces, i resent the regiment i went into... this is a whole other thing, i met the extreme macho end of the ego.

The initiation into this regiment was beyond bizarre at least to me.
First day i rock up and everyone is outside getting beasted, a beasting is another word for discipline, but in the army that can vary depending on the person giving it out.
Fell in line with them all and i´m getting disciplined what for? don´t even know.

Next day, physical training which is normal and expected.
Then we ended up going somewhere that evening, ahh the ritual...
At least now i understand what it is, it fucked with my head...

So the large guy in our battery he is a BQMS.. skips physical, just the go to guy for stuff you need ( i do not understand how he got out of all of the things expected from a soldier, he is supposed to be a soldier) but ok...

He went to the toilet, and here all of our battery are in this room, commanding officer having a right jolly laugh drinking some booze, me and the other 2 new guys in our little group.

They all circle and they start asking each on over, pinned them down and the big guy drops his trousers and underwear, and sits on their faces, not wiped himself either...
My turn came around, i was hesitant so i got forced to the floor and i fought back, well i just got punched in the ribs and the same applied as the other got.


Ok time went on, i start going home on leave to my parents (real ones)
I start buying them things, i tidy their house for them, i use it as a way to relax, yet me at that stage still thought my family was normal???
Mother ends up with cancer, i end up losing my shit a bit and we were doing preparation to deploy into Afghanistan in Kenya, i got out of it not by my decision but i was left behind.

So ended up doing normal duty around barracks by whoever was left in charge, i was not the only one left behind.
Eventually i would ask for compassionate leave due to the illness my mother has and would be denied this due to how close we were going to Afghanistan.
I simply took the money i had and walked out and went home.
Spent a good two weeks there, was eventually picked up and arrested by Military police, and i would serve 3 months in Military prison.
I was given the option to continue serving or leave service.
I chose to leave, and everything was taken to court, i was granted this, and i also got given honorable discharge, i did nothing to cause upset with anyone, and i did not run away from the punishment of my actions, i am actually able to serve again but i am mentally way passed it now, it was an experience.

So i left and the only place i could go who was willing to take me was my parents, i had no money either since my wages were cut and i still had to pay for upkeep and the cost of court.

Had a one to one with my father, he said he respects me and also forgives me, so i said i forgive you to him and that i love him.

Well...
his behavior was different, i´m now almost 6 foot 1 in height, 186 pounds in weight and i am no longer that small boy.

He however still never did any house work, never took responsibility for anything and still never worked.

I lost my temper properly with him, destroyed his CD collection, punched them all with mu fists, cut myself to bits, scared my mum half to death to the point of tears. He made a promise to her, and went back on it by going to his friends and staying out late, so i stood up for my mother.
I hugged her when she cried, and i said my anger is not towards you, i could sense though that she feared i may hurt him, which i never did, i just destroyed his stuff, let him rant and took no responsibility for his mouth, i justified my actions based on a lack of integrity and moral character. He tried to manipulate.

My mothers health deteriorated and she ended up disabled, bleeding on the brain, hemorrhage and having a large stroke, she was left unable to speak properly and missing some brain tissue of which they had removed to save her life. she is also paralyzed on one side of her entire body.
My brother eventually moved in also.

The war has gone on for around 7-8 years until my father eventually became disabled.

I have ultimately won but i take no honor in this at all, it is a horrific mess that nobody should be subjected to and goes beyond any social norm you could imagine.
Without me change never would have happened in this family and this now a more Plutonian subject if i go further.


Pluto now involves finding my real inner heart, meeting my first girl friend and her passing away 3 years later.
Dealing with emotional / anger and overcoming myself.

this is around i would say 20% of the depth of darkness that has been in my life.


What has Saturn taught me?
Don´t expect anything, only live by your own moral code and integrity.
Let the pieces fall where they may, if there is one person who can do anything, it is me.

Picture attachments are visible to registered users only. (
Log in
)

Posts in topic


Moon calendar
Moon in

Libra
Show calendar
»
Seek users born on
Seek users by nickname