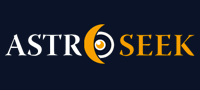 Astro-Seek.com Seek and meet people born on the same date as you ...
Career Help!!! - Discussions, questions
---
Career Help!!!
April 19, 2019 at 02:54 (UT/GMT)

Tiana
Career Help!!!
Hello, I'm having trouble choosing a suitable career for myself, I have some in mind but I'm not exactly sure what path to go. I'm in college right now and I got into a program that they offer and I will be starting soon but I'm still not sure if I want to pursue it wholeheartedly. I'm just looking for some guidance, any suggestions, comments, suitable career choices for me are all welcome, I'm really struggling! Thanks in advance!

Picture attachments are visible to registered users only. (
Log in
)

Posts in topic


Astro-Seek.com
»
Tiana
System message: Post has been written by user Davis212, who already deleted profile on this website:
=====

You are most welcome, :-).
I understand about not wanting to deal in crisis situations.
And yes, you also have several indicators in your chart about creativity. Pisces have two possible aspects/inclinations: Healing and Art.
Your Sun is in Pisces, with his traditional ruler (Jupiter) in his own sign exactly conjuct the MC (career). That could also be interpreted as a very artistic personality.
Then your Neptune - which is also about creativity and Art - is sextile your Pisces Sun. That´s a very creative aspect just by itself. Perhaps you love both, music and poetry.
Then the 2nd house of money is in Leo, a very creative sign identified with the 5th house of creativity. The ruler of 2nd (Sun) in 9th in Pisces, which is a creative and imaginative sign.
The 6th house of work is in the sign of Sagittarius. Sagittarius is ruled by Jupiter, and Jupiter sits in your 9th right on top of MC (career) in the creative sign of Pisces.
Then the North Node (NN) is in the third house of communication in the sign of Virgo, which also represents communications; both graphic communication, and written and verbal communications.
So yes; there are several indicators of creative arts in your chart also.
Placements can mean different things within the same general subject. Therefore, astrology should be done in conjunction with the client. Astrology is not a divinatory tool where an astrologer attempt to guess what the cardholder is all about. Communication must occur between client and astrologer so that the latter, can determine the specific meanings of aspects.
My recommendations to you, is that you should learn the basics of astrology yourself so that you be able to understand your own chart and placements. That way you don´t have to depend on any astrologer; or if you do need their guidance, you´ll be better equipped to help them by offering your own insights in the matter. But those insights come after you have already learned the basics.
I wish you the best of the luck. Feel free to contact me if you need anything else.


nutelina
»
Tiana
If it helps I was at an alternative doctor today. She studied medicine but she just got sick of it she told me.. She is doing very good and they have many many clients. But I know the US is very strict on medicine yet many people looking for naturopaths or any alternative.
I´ll let the astro side to the pro´s here, good work Davis!



Tiana
»
Davis212
Thank you for taking the time to reply to my question and breakdown my chart! I greatly appreciate it! I'm currently pursuing nursing which based on my chart is a good idea, but I'm not really sure about pursuing it anymore, it seems too rigid and strict, and I'm not sure if I wanna handle crisis and all that comes with working in a hospital. I'm looking for something more creative with less stress like graphic design/advertising design. But again thank you for breaking down my chart and explaining! I might consider spending some money to get someone to read my chart!



Astro-Seek.com
System message: Post has been written by user Davis212, who already deleted profile on this website:
=====

…….But, even though I warned you against seeking this kind of advice in a forum, I will break down for you why I feel that Medical ER - especially a ER surgeon or Nurse - is what I feel you would do great at. This is how this is done, btw:
1. MC at Pisces (I´ll be using whole sign houses only) in 9th house. Pisces represents healing and taking care of the unprivileged.
2. The traditional ruler of Pisces - Jupiter - is right on top of that MC conjunct to it. Jupiter is also the significator of teaching, but this is more so when he rules the other sign he is also the traditional ruler of - Sagittarius. But Jupiter in Pisces is more about healing and compassion.
3. Parts of Fortune (a significator of purpose) is in Pisces conjunct the MC.
4. The South Node - the skills we brought from a past life - is right there in Pisces conjunct MC. The SN (South Node) is Pisces means that you were into healing and spirituality in past lives. That SN is conjunct both, the MC and Jupiter - a VERY strong indication of having been in the field of healing and spirituality in past Lives, and having been VERY good at it.
5. In the 10th house of career, there is a triple conjunction: Mars/Mercury/Saturn. In Vedic Astrology, besides a "soldier", Mars is also a significator of surgery; of handling "blood" matters. And Mercury is significator of the "hands". Combine those two things together and we have a surgeon.
Now add Saturn to the scenario, and in the 10th house of career and "The Public", and we have an inclination for taking care of the underdog, of the unprivileged. That triple conjunction is in the sign of Aries - a sign ruled by Mars, which is a sign capable of confronting anything, especially blood and emergency matters.
6. The North Node (NN) - our "Soul Mission" this lifetime - is in the sign of Virgo, a sign which represent "healing" and "service". It is in the 3rd house which is naturally ruled by Mercury, which has to do also with your hands. So we have another relation among hands (Mercury as 3rd house ruler), healing (NN in Virgo), and surgery (3rd house ruler - Mercury - conjunct Mars).
7. Moon ("nurturing", "taking care of") in the 6th house of work/service. That Moon conjunct Pluto. Pluto is the natural ruler of 8th house which is a significator (8th house) of sudden events (traumas, accidents), and digging deep (surgery). Pluto is a significator of transformations, and traumatic physical events fits into that category.
8. As MC is 9th house (foreign lands, foreign travel, foreign studies and higher education), and as Jupiter - the natural ruler of the 9th house - is at MC; this is a clear indication of higher education such as a PhD, probably to be done at another country.
Also this could mean that your professional life will occur at a foreign land. Notice how the 6th hose of work is ALSO related to the 9th house, as it is in the sign of Sagittarius who is the natural sign representing the 9th house.
9. Venus - which also represents "taking care of" - as it represents love for others - is in the 8th house of sudden events; of crisis. But not only Venus, as you have a SECOND stellium (a strong focus/attention) in the 8th house.
That 8th house is in the sign of Aquarius, a sign well known for his humanitarian inclinations. Uranus, a planet that represent sudden events, is part of that Stellium conjunct Venus. Neptune - a significator of compassion and healing, is ALSO part of that 8th house stellium.
10. Ruler of the 11th house - the house of earnings, and of goals and purposes - is Venus, because that 11th house is in the sign of Taurus. And Venus sits in the 8th house of sudden events, accidents, crisis, etc. Meaning? The individual will earn his/her money (11th house) through 8th house kind of things = handling crisis and emergencies. Venus is also a significator of money, but the other discussed placements, indicate that, in this case, Venus is a significator of "taking care of others".
If we connect all the dots from all the above 10 points, it all points out to:
1. A very effective ER surgeon educated and working at foreign lands.
Now you use your own criteria, and decide for yourself, whether or not, my analysis feels real to you or not.
Best wishes,
Peter Torres

Picture attachments are visible to registered users only.
(
Log in
)



Astro-Seek.com
System message: Post has been written by user Davis212, who already deleted profile on this website:
=====

"Astrology Career Counseling" is a VERY specialized skill requiring a lot of experience. You should be careful with seeking that kind of advice from a forum.
Better spend some money in someone who specializes in it. You won´t regret it.



Astro-Seek.com
System message: Post has been written by user Davis212, who already deleted profile on this website:
=====

You would do great in the Medical field, especially anything having to do with ER (Emergency Department). What I see is a ER surgeon, but at least an ER professional nurse.


Tiana
»
1davidsky
Thank you so much for replying I appreciate it! In the past I have thought about being a teacher for younger kids, but I decided to pursue nursing, which I'm not sure about anymore. You are very correct about not liking public speaking or attention, I don't like it at all lol. As far as being an astrologer, although I love astrology I don't see myself pursuing it as a career, it's more of a hobby/obsession for me. I'm wondering if you see any other potential careers/jobs from my chart??



Astro-Seek.com
System message: Post has been written by user 1davidsky, who already deleted profile on this website:
=====

Looking at Jupiter on MC sextile to Venus Uranus conjunction but square your very powerful Moon Pluto conjunction and your Mars both trine that conjunction and in your 10th house of Aries, I´d say some kind of let´s say "Guru" so a guide, a teacher, someone involved in the big picture and especially in "motivation" so a "Life Coach" so kind of a therapist but doing that at say a global level rather than one on one like in a talk therapy setting. The Moon Pluto is I feel expressed by your very question and uncertainty in this area probably guessing not fond of public speaking and attention ? So this would involve due to that Pluto Moon conjunction a personal deep psychological transformation and in the 6th house this is crying out for daily meditation and along with your 8th house Venus Uranus bringing in occult issues so your work may well involve that so an astrologer is actually perfect as per the work described above or something along any occult lines



Moon calendar
Moon in

Capricorn
Show calendar
»
Seek users born on
Seek users by nickname