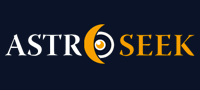 Astro-Seek.com Seek and meet people born on the same date as you ...
Midheaven so confusing - Discussions, questions
---
Midheaven so confusing
April 6, 2019 at 16:57 (UT/GMT)

Eliott
Midheaven so confusing
Hello everybody,

First of all thank you if you are willing to give me the time of day.

I discovered astrology a few months ago and I´ve been crazy about it ever since. I would really like to understand its working deeply and to maybe one day be able to do birth chart readings.

But for now, I am struggling to understand the meaning of the midheaver in my own birth chart.

All of my dreams and goals in life require a high level of interaction with other people but I seem to be scared of commicating and I feel really feel like it is the only thing holding me back.

I am scared of being judged. I am scared of sounding dumb, of looking ugly and out of place. And all of that even though I usually receive a ton of compliments on my people skills and my empathy.

By reading my birth chart, would you guys be able to first of all explain to me why I am experiencing such a thing, and then maybe offer some advice?

Here is a list of my aspects:

Sun Square Mars (orb 3°55´)
Sun Opposition Jupiter (orb 7°32´)
Sun Trine Uranus (orb 3°33´)
Sun Opposition Pluto (orb 4°46´)
Sun Quincunx North Node (orb 1°35´)
Moon Sextile Mercury (orb 3°16´)
Moon Square Neptune (orb 3°47´)
Moon Quincunx Chiron (orb 1°32´)
Moon Quincunx Ascendant (orb 2°3´)
Moon Sextile Midheaven (orb 0°23´)
Mercury Opposition Jupiter (orb 6°55´)
Mercury Square Saturn (orb 5°1´)
Mercury Square Chiron (orb 1°44´)
Mercury Conjunction Black Moon Lilith (orb 2°27´)
Mercury Square Vertex (orb 3°32´)
Mercury Square Ascendant (orb 5°19´)
Mercury Conjunction Midheaven (orb 3°39´)
Venus Quincunx Jupiter (orb 0°60´)
Venus Opposition North Node (orb 4°56´)
Venus Square Part of Fortune (orb 0°56´)
Mars Quincunx Uranus (orb 0°22´)
Mars Square Pluto (orb 0°51´)
Jupiter Opposition Black Moon Lilith (orb 4°28´)
Jupiter Trine Part of Fortune (orb 0°4´)
Jupiter Square Vertex (orb 3°23´)
Saturn Sextile Neptune (orb 2°1´)
Saturn Trine Pluto (orb 5°46´)
Saturn Opposition Chiron (orb 3°18´)
Saturn Conjunction Vertex (orb 8°33´)
Saturn Opposition Ascendant (orb 0°18´)
Saturn Square Midheaven (orb 1°22´)
Uranus Conjunction Neptune (orb 4°57´)
Uranus Sextile Pluto (orb 1°13´)
Uranus Square North Node (orb 5°9´)
Neptune Sextile Pluto (orb 3°45´)
Neptune Trine Chiron (orb 5°19´)
Neptune Trine Ascendant (orb 1°43´)
Chiron Square Black Moon Lilith (orb 4°10´)
Chiron Opposition Vertex (orb 5°15´)
Chiron Conjunction Ascendant (orb 3°35´)
Chiron Square Midheaven (orb 1°56´)
Black Moon Lilith Square Vertex (orb 1°5´)
Black Moon Lilith Conjunction Midheaven (orb 6°6´)
North Node Square Part of Fortune (orb 5°52´)
Vertex Opposition Ascendant (orb 8°51´)
Ascendant Square Midheaven (orb 1°40´)


Thanks a lot

Picture attachments are visible to registered users only. (
Log in
)

Posts in topic

Doublecrossed74
»
Eliott
Oh good! i thought I might just be crazy myself, for suggesting it! Hahahahahaa!
But, then I thought about Stephen King and how successful he is, and well his horor books, have a lot of sexual and sexually dark undertones!


Eliott
»
Doublecrossed74
It doesn´t sound odd at all. I don´t write novels but I write songs and my most succesful one so far is a song about sex.
I also sing and I am simply unable to enjoy covering a song that is light-hearted.
I´m not into horror movies or novels but when it comes to art I feel like darker atmospheres are more stimulating and offer more depth of feelings.


Eliott
»
1davidsky
"Did a sibling/s in childhood put you down in some manner and or an adult likely father may have as well or somehow encouraged it or didn´t stop it ? Cause that could be playing into it"
I am gay and I grew in a very homophobic household so it may have played a part.
But the biggest family issue I´ve had was with my big brother who was kind of a physically violent bully. He was very emotional and I was more composed so my parents always asked of me to play the role of "the bigger person".
I just looked at his birth chart and my brother has his mars in cancer and his sun in sagittarius. Pretty much all the mars in cancer descriptions say that indifference is what hurt these individuals the most. And to be honest indifference is all I gave him during our teenagehood. Actually 6 years ago I even decided not to speak to him ever again and I have been pretty consistent so far.
I´m a young adult now and I do that think all of this may have impacted me. But I feel like i´m on the right path toward getting my shit together.
Regarding the virgo ascendant thing I agree with you. It´s funny because at first I really didn´t want to accept that I was virgo rising. I hated the descriptions I was reading but in the end I have to admit that they do describe the way I come off sometimes.
But when I look at my chart I can see that my 1rst house is also in Libra. Is it possible that I have both Virgo and Libra as ascendant signs?


fishscales
»
Eliott





Eliott
»
fishscales
This has to be one of the best advice I´ve ever received. Thank you very much.
It makes a lot of sense and understanding the root of these feelings does help managing them.
Thanks again.


Doublecrossed74
Okay, maybe this sounds odd. But I was thinking maybe you could write horror novels, or something dark, maybe sexual? Maybe some kind of erotica, could make you well know?



Astro-Seek.com
System message: Post has been written by user 1davidsky, who already deleted profile on this website:
=====

Hi I´m also a Virgo ASC and that´s part of what you talk about both in terms of oversensitivity to criticism as well as being fuzzy on career direction since Gemini rules out 10th and it´s scattered there. Generally, communication is the key to our career and keep in mind the 10th also rules public image. Advice is to force yourself to become an expert in one thing which takes time and effort them you will be more secure in that area. Gemini midheaven needs work that is varied doesn´t want to do the same thing for hours on end more or less years on end. Like astrology is perfect so varied and can move from one chart to the next with varied issues to persue.
Did a sibling/s in childhood put you down in some manner and or an adult likely father may have as well or somehow encouraged it or didn´t stop it ? Cause that could be playing into it


fishscales
You have Mercury conjunct your mideheaven which would make you inclined towards a communication oriented career.. but you also have Mercury square Saturn, with Saturn conjunct your descendant.
Saturn conjunct the descendant could make you extremely cautious, or even fearful, when dealing with others. At the very least, you´d have a very serious attitude about interacting with others.
Saturn conjunct your descendant means it also opposes your ascendant, which may undermine your confidence when you want to project your personality.
Mercury square Saturn may cause you to feel fearful about communication, as well as possibly cause some rigidity in your thinking. Mercury also rules your tenth house, so your Saturn/Mercury square could cause alot of fear and anxiety in you about your public image. (In addition to career, the tenth house rules how we are perceived by the public.)
The good thing about astrology is.. Now you know these things. You can actually put your finger on what is going on.
Work with your aspects, work with Saturn. Saturn may cause delays and obstacles. So... Be patient, work hard, and don´t get discouraged no matter what gets thrown in your way. Accept your fears, but don´t let them control you. Learn to work through them. You may always have them, but so what? As long as they don´t stop you from doing what you want to do, you have, for all practical purposes, overcome them.
Even if you fail at something the first time, or many, many times, the good thing is you get to try it again, armed with more experience the next time.


Eliott
»
Doublecrossed74
Thanks a lot for your reply.
This is what I thought too; especially when it comes to being a jack of all trade. When I first started reading about Gemini suns this is what I related to the most.
Could you please tell me what you think of the conjunction between black moon Lilith and the midheaven? What can it imply knowing that my black moon Lilith and my midheaven are both in Gemini?


Doublecrossed74
I would think with mercury right on the midheaven, you can have a communications career of some kind. Even though, it could be you end up being a jack of all trades master of none kind. Your chart does have potential, you just ha e to work on your self esteem issues.



Moon calendar
Moon in

Libra
Show calendar
»
Seek users born on
Seek users by nickname