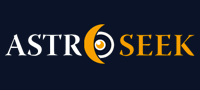 Astro-Seek.com Seek and meet people born on the same date as you ...
Age of the Smart Phone/Social Media - Discussions, questions
---
Age of the Smart Phone/Social Media

November 15, 2022 at 16:55 (UT/GMT)

Astro-Seek.com

System message: Post has been written by user IntoTheVoid, who already deleted profile on this website:
=====
Age of the Smart Phone/Social Media
So... Just curious yet again.
What do you think about smart phones?
I find them helpful at times, but think they are used excessively... Especially for these addictive apps like Instagram, TikTok (never used it and don´t have any desire to).
I grew up in a wooded area. My friends and I would explore the woods for days together, we loved being near the river and climbing trees, building forts, walking our dogs and picking berries. I got dial up internet around age 14. My stepdad was an alcoholic, so in order to no pay for our dial up internet, my stepsister and I would clean up and organize his empties as a means to be able to help and in exchange we would get internet...
Fast forward to age 17, I got my first flip phone as a birthday gift. This was solely to be able to contact my folks after school, ect. I barely used it, being a "loner" in high school.
During my last year of highschool, I got my first boyfriend, blah blah... Then he got an iPod touch, on which he downloaded instagram. I remember being disappointed that he was on it so frequently, chatting with friends, ect. I felt left out. Then, because I graduated highschool, Mom decided I should get a smart phone, too. Then we just called them touch screen phones.
I downloaded instagram, Facebook... Then I was pretty well hooked. It allowed me to express myself through art and share it with folks I´d been unable to reach so easily in the past.
I thought it was great... Just throughout my life up until now, I realise I´ve been using smart phones and addictive internet apps for 10* years.
I am so sick of these social media apps. I am not against them, I just don´t work well with them personally. I have an addictive mindset as it is, and can get extremely unproductive and almost...mentally ill using my device excessively.
A week ago during the ECLIPSE (which was playing out on my 1st/7th house axis), I decided to delete instagram and Facebook for good. It was having a terrible affect on my mental health, productivity, attention span, sleep schedule, and outlook on humanity. Too much information all at once... Has now been turned way the f#@$ down and it feels so much better, even just after a week.
I find there are periods where I am tempted to go back on the apps due to fear of missing out, boredom, or curiosity... But overall I´ve been learning discipline from this experience, and it´s been positive in other areas of my life as well: I now read more. I have been creating more, painting, drawing, playing my lovely guitar. My conversations are more positive, and I´m feeling less judgemental of others and myself (I´ve been working at being conscious of this for a while now).
Anyway, sorry to rant, haha..
I just would love to hear others thoughts and feelings on this topic!

Posts in topic


Moon calendar
Moon in

Aries
Show calendar
»