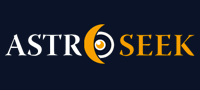 Astro-Seek.com Seek and meet people born on the same date as you ...
Master #11 - Discussions, questions
---
Master #11

July 5, 2022 at 00:36 (UT/GMT)

Astro-Seek.com

System message: Post has been written by user lilithismyqueen, who already deleted profile on this website:
=====
Master #11
Do other master number 11´s such as this feel that they struggle more then they should? and don´t tend to get the desires that i wish im curious im a master #11 i feel this with life a lot either i don´t get the woman i want the job i want in my magic i don´t tend to manifest and i see witches who have been one for 5 mins bring manifestations in but me not so much.Ken



Posts in topic
September 22, 2022 at 18:04

ChaoticOrder
»
funnyfirebox
can you share some links to life path 11?

September 11, 2022 at 01:14

Wolfmoon
»
funnyfirebox
Alot of what you say here resonates.
"master 11s mission is so important, it may seem as though nothing in their life works out as they wish, due to it being or sending them in the wrong direction. I can't remember if it's BECAUSE of this or just another aspect of life path 11, but it stated they would experience immense pain/trauma/suffering."
I´ve since learned to go with the flow of life and trust more in my intuition. Life is the journey. You never really know where you´re going to end up to do what.
Just recently I planned to paint my house. On the whim my partner asked if we should join a protest in our capital. We dropped everything and did.
We spent 3 weeks in the car parked outside parliament. I was addressing crowds of thousands on new forms of governance, addressing their fears and sharing what I knew. I stood on the Frontline resisting the unlawful actions of the police. I demoralized them and witnessed the fear in their eyes while building the morale of our people. I became a minor public figure with people who people looked to as a leader. I was bought in on organizational and strategy meetings. I was pepper sprayed and poisoned. I´ve made friends from various parts of the country I would´ve otherwise not run into.
All because I chose not to paint my house which had priority at the time.

September 10, 2022 at 13:46

OS*
The double repeating digits 11, 22, 33, 44, 55, etc. should always be reduced when calculating a numerology chart. They are important as all numbers before reduced to a single number, it's often called the compound and should be taken into consideration. for example there's a pretty big difference between a 33/6, 24/6 or 15/6, the double numbers will give you loads of information upon the last numerical value they hold. Most importantly, it is extremely rare to see someone truly living the path of an 11, or any other of those called "master" numbers.
Always analyze the entire chart and not just a number (this would be the same with astrology, sign or planet) -what are the advantages and obstacles this "life path#" has according to the numerology chart ?? from all the years Iv been studying numerology I can honestly say any number can fall into struggles, trials and tribulations, pain and suffering. The real truth is some people get so engulfed into their ego's desires they forget what the heart needs. . .
When the numbers repeat themselves it *could* bring many challenges, probably two nines following eachother the most. If the life lesson/ or life path number is the same as the vowels/ or "soul" number, this person is repeating the same lessons as their last reincarnation -which is commonly not the easiest path.
Numerology is quite powerful and there's so many ways you can use it to better yourself, so you don't have to work so hard at getting what you want out of life.
🕉💜

September 10, 2022 at 08:27

funnyfirebox
So I could be mistaken, I am like a baby at all things spiritual, but when I was asked whatmife pathnumber was about 7-8 years ago, the person said "of course you are" me being an 11. The more and more research I did the more it resonated in my soul. From the thousands of hours I have spent looking into it....
....master 11s we're said to be old souls, like old masters? That were sent to change the world. Or society. But they carry and are on some sort of mission that proves to be vital to the world.
.....master 11s mission is so important, it may seem as though nothing in their life works out as they wish, due to it being or sending them in the wrong direction. I can't remember if it's BECAUSE of this or just another aspect of life path 11, but it stated they would experience immense pain/trauma/suffering.
....they have such a huge connection with the metaphysical, once they are headed the right direction they gain access to their gifts and they are so strong it doesn't go without notice. If they do not get past their own self doubt, they will only continue to experience emended suffering.
.....their self doubt (if I remember correctly) stems from a knowing as long as they can remember forming thoughts that they are "special" or different. Their psychic connections and abilities are apparent to them and those around them even prior to birth, in the world we live in it fosters and feeds a deep endless self doubt.
Now I can tell you that I have experienced this on a fucking cellular level. Before I ever knew anything about numerology or honestly spirituality astrology or anything, I watched the lives I built myself be taken apart or really blown to bits by things COMPLETELY outside of my control. This isn't just me passing the buck, I am the first person to accept responsibility for things that don't even have anything to do with me let alone faults or failures unequivocally my own. So to read these things and have them validate facts/feelings/experiences/attributes I had spent my life denying and straight running from was an awakening in itself.
I can't cite sources or tell you where to read this information, but what I can say is it's a culmination of studying every possible fountain and drinking in every drop. That was only the beginning for me, and the only reason I EVER looked into it was because after a timeline of extreme indisputable suffering and loss I met someone. It was the first time I felt loved and all I put in was reciprocated in a relationship.....that man died in my arms suddenly and unexpectedly at only 35. There was nothing that could have even hinted at such an event unfolding. My world was rocked in a new way, rather than a repeat of one of the other soul crushing ways I had ALREADY experienced prior to this moment. One of his coworkers was pretty destroyed by it as well and was the only person I felt displayed even a monickym of the pain/loss/life altering emotion I was, so I talked to them. He asked(20 year old boy) in the midst of this tragedy about my life path number. And here we are.
I can say this within a couple years, a reason for my what seemed like endless suffering showed itself. Still a lot of struggling between them and now, but it becomes more bizarre the more I learn. It's truly unbelievable if I were to put it all to words, but it does all make sense, yet my purpose hasn't revealed itself, the sequence of events and synchronous facts behind every dreadful moment it would be impossible to deny the existence of destiny and the lengths the universe can and will go to cement your contribution in this world. It's so bizarre my story alone could absolutely dead drop an atheist into religion instantly. As long as they believed me. That's how obvious the universe made it to me that I was destined for something that could not be failed, and was more important than anything one could say the meanings of life even are.
If anyone thinks I am mistaken feel free to let me know, if I come across some of the more total research I did, I'll be happy to share links and would love to continue to discuss it. All I can say is each thing not going the way you desire or work hard for is something in itself, if you can't find a reason than feel confident you are being placed exactly where and when you need to be in order to fulfill this mission. Blow with the wind and try to take things lightly until you know, and I know that's easier said than done, but get rid of self doubt....discover your true passion and head straight for it. That's the only real way to avoid the suffering I believe. Good luck!


sadiemae100
I have life path 11. Do you mean struggle more then you should, like you have the oppourtunitys and are creating more of a struggle for yourself then is nescassary? Or like you are being dealt a bad hand in life & stuggle due to un fair circumstances?
Try to practice gratitude friend. The witches who receive instant manifestation would tell you, they did not do it with a negative outlook.




Astro-Seek.com
»
YRashawn
System message: Post has been written by user lilithismyqueen, who already deleted profile on this website:
=====

Listening to your video now we have some stuff in common no doubt being a Master #11 i have subscribed to your channel






Rosincvist
...

...My past-life had more Master #s than I do, so I have not really evolved.
One numerology system gets a bigger bill than all the others.
Question that has to be considered is the right process of tallying being used!
A hypnotherapist said there are 550 time-lines like this one; I guess mostly mammalian; What if someone cheated and got more seventh forms, seventh grades, seven y.o. and also horned in on eleven y.o. at the expense of the parallel Universe twin!
Somewhere you were told to just be a two when you knew deep inside you were an 11!



YRashawn
Trust me I understand as a fellow 11 life path. It can be a rather intense number to navigate. I created a video about its characteristics and manifestations and I will link it below.



Moon calendar
Moon in

Aquarius
Show calendar
»
Seek users born on
Seek users by nickname