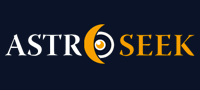 Astro-Seek.com Seek and meet people born on the same date as you ...
Is he attracted to me? Vedic synastry - Discussions, questions
---
Is he attracted to me? Vedic synastry
June 22, 2022 at 19:44 (UT/GMT)

Mpguerra
Is he attracted to me? Vedic synastry
I first met this person in ceremonial setting, an event where he was facilitating. I instantly noticed him and felt his presence, even if I never said much at the time. We have since had a few conversations and he asked me to do a birth chart reading for him, which I did. There is a lot of synastry placements that make things seem very fated to me. We have very deep conversations and he has guided me in my healing and we have done one on ones as well. We have moments of laughter and then moments of silence were we just stare at each other. I admire him very much but I do have romantic feelings for him, even though I know what I know, it is very hard to read him at times so I do not know if he feels the same. I follow Vedic placements and mostly read Vedic at this time.

I am Scorpio Ascendant and he is Leo
His Mars is conjuct my Venus in 8th house
My Mars 5th house conjucts his Venus in his 8th house (double whammy)
His Rahu 4th house on my Ascendant
My Sun, Mercury and Ketu on his Ascendant.
My Rahu on his 7th house conjunct Saturn, Mercury and Sun
and there is a few more..

I am feeling like there has to be an attraction on his part.. anyone?

Picture attachments are visible to registered users only. (
Log in
)

Posts in topic

Mpguerra
»
Kisses
We are involved in the same plant medicine community. He is a breath work guide and integration coach for plant medicines. We are not religious, more spiritual and philosophical.
His Jupiter is in 2nd house and mine is in Taurus so I feel it also has a Taurus influence.
His 4th house in Scorpio makes me feel like he is very secretive in his private life which is why he doesn´t really reveal himself.
I have 3 planets to his ascendant and he has 3 planets in my 4th house, I don´t know who would feel it more.
His Venus also falls into my 5th house and he really pushes me to pursue self expression and my creativity. He is soooo talented and artistic, he is also a writer and poet.
The only other person that I´ve know to have Venus in my 5th house is the father of my children lol. But he also had Sun there, it didn´t work out because he had no placements in my 4th and he could never understand me emotionally.


Kisses
»
Kisses
Nevertheless he must be very spiritual and high minded with that exchange between Venus and Jupiter!


Kisses
It's interesting you say you met during a ceremony. You have Sagittarius as the sign opposite to where your 7th lord sits. Was it religious?
I also noticed this man you met has an exchange going on between his 8th and 10th lords Venus in Pisces and Jupiter in Taurus. Is he a religious authority figure?


nutelina
»
Mpguerra
Thank you. Whilst fascinating I must draw lines somewhere and I would kindly leave that to the experts.


Mpguerra
»
justanotherstudent
I've been looking at my D9 compared to his D1 as well. I'm a Pisces rising Venus 1st house in Navamsa.
I am very attracted to him but on an intelectual, spiritual and emotional level, his physical appearance is usually not my "type" but I feel like he is so handsome. He is younger than me but extremely wise and full of humility, I respect him very much. Saturn is his darakaraka but so is mine. No one knows that I have done one on ones with him and we did meet in a community setting. I am very respectful towards him and would not cross any boundaries in that perspective. I just like to admire him from afar.


Mpguerra
»
Kisses
I'm very secretive about my feelings and I wouldn't make any moves because I respect him very much. I admire him from a far but the moment I saw him I knew something was different about him. I've even said that I'm going to marry that man lmao. Who knows..
I'll see him in a week so at least I'll be able to enjoy conversation with him.


Mpguerra
»
nutelina
Hello, yes this is for Vedic system :)


nutelina
Why are your details here different then on this chart?

I thought


in house of

... Must be difficult for you but you have


?


(rising)? It must be the Vedic system then...


justanotherstudent
Yes this looks like a nice relationship. Moon to moon connection is perfect for feeling comfortable with each other. Mars to Venus is conjunct both ways so this could be a very sexy relationship. Mercury and Sun opposite shows that you need to let each other take turns being the leader and having the commanding voice. The Rahu and Saturn spectra indicate some karma you have together, but that could mean many things. He´s a few years younger than you, so hopefully that would help him be open to your guidance and assertiveness.
Attraction is usually mutual, especially with a chart like this. It sounds like you don´t want to cross any boundaries because you two already have a client-mentor relationship. Also I get the feeling you met him at the church or other community place, so you don´t want people gossiping about the relationship.
Ask your spirit guides if it would be beneficial for you to get romantically involved and listen to that guidance. 🙏🏽


Kisses
Not to mention you met while Rahu is transiting Aries, which is both of your 7th house from Moon! I wouldn't be surprised if you marry this person


Kisses
Most definitely. You guys have mutual node ascendant synastry and a double whammy Mars Venus conjunction



Moon calendar
Moon in

Leo
Show calendar
»
Seek users born on
Seek users by nickname