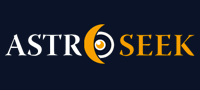 Astro-Seek.com Seek and meet people born on the same date as you ...
I don´t know how to interpret and work with Mars in my natal chart - Discussions, questions
---
I don´t know how to interpret and work with Mars in my natal chart
May 16, 2022 at 14:35 (UT/GMT)

zhuldyzmak
I don´t know how to interpret and work with Mars in my natal chart
I´m Mars-dominant and my sun is in Aries which supposedly makes the influence of this planet very important in my life but it´s also weirdly aspected in my chart and I don´t know what to make of it.
It´s in Scorpio which should make it powerful but it´s also retrograde and placed in 4th house with 2 T-Squares (Sun conjunct Saturn 10h opposite Mars 4h square Neptune 6h).
I came from a troubled family with a very abusive father and have problems with feeling anger and asserting myself, I´m indecisive and I can´t finish things that I´ve started even though I have a lot of interests - I like to learn new information and gain new skills (I major in philosophy, love to draw and write songs, want to study music theory), but I don´t have any significant achievements in anything at 23 because I feel like I have no staying power and commitment.
The other big problem I have is with choosing a field in which I should pursue a career. I´m kind of creative, I like perceiving and making beautiful things (Moon conj Venus, Moon trine Uranus, Venus & Mercury Sextile Neptune, Pluto 5H), I recently started writing my own songs (even though I don´t have anything finished), but I also major in philosophy as a foreign student and sometimes have a desire to become a respected and knowleadgeable academic (mercury&jupiter in 9H) or gain enough knowledge to return to my country and improve lives of people there through political action (sun conj saturn 10H, moon conj venus 11H). There are so many things that I´m very interested in, I have so many hopes and dreams but I feel so scatterbrained and unable to act with a right timing and work in a persevering way to make it real!! I really want to be a very useful member of society, I feel like I have a lot of potential for this but it´s like I´m always torn by escapism through art and I procrastinate a lot too.
Maybe someone can offer some advice on all this and point on things I have missed in analysing my natal chart?

Posts in topic

TJShemaly
»
zhuldyzmak
That would be lord of the 11th (Gemini) and 2nd (Virgo), Mercury, placed in the 9th (Aries), house of education and wisdom. Then, lord of 5th (Sagittarius), Jupiter, is also in the 9th. 5th houses is house of skills.
On a side note, the Lot of Spirit, is in Gemini. This is my own observation and I didn´t read it any where (after studying a number of charts). The sign of the LoS would point to something related to the career of the person or at least to something that the person enjoys doing. Gemini is the sign of philosophy and logic.
To add, the sun in your chart is close to MC in Aries, in the 9th, and they say the sun at this point of the chart marks a "shining" in that area.


zhuldyzmak
»
TJShemaly
Thank you a lot for your response!! I really like your analysis, I think you are great at interpreting natal charts. Can you please tell me which signs are pointing to logic, math, finance, commerce? I think I´ve missed them when I was analysing my chart myself.


stayathomewife
Please click on your avatar and go to your birthchart and column ´Dominant´ to find your dominant. Just check yours (it in your public profile) and you not Mars dominant, your Uranus dominant.
There something call Disposition. Your Uranus in Aquarius is your Chart Ruler (your Aquarius Uranus dispose all your other planets). Please read this:
https://astro-charts.com/blog/2018/…
Here I show you the screenshot below:
Mars in Scorpio is domicile, so is your Aquarius Uranus is domicile too, and when they calculate they calculate ALL aspects and placements, and it NOT your Mars dominant, it your Uranus. Your Aquarius Uranus dispose your Mars.
Aries Sun is not dominant, the Sun domicile in Leo.
Uranus Aquarius is your Chart Ruler.
And here is something you should read about Disposition, the meaning of Dispositors in a Natal Birth Chart (link above).

Picture attachments are visible to registered users only. (
Log in
)


Rosincvist
This is the second appearance of Retrograde in this thread; Retrograde planets are sometimes ALL manifested outside of the self!

balsamic to

prevents you from being a homicidal maniac!


TJShemaly
The way you described your family life is indeed what this Mars and its aspect is about. Forget about the "dominating planet" calculation (there are many other things to calculate and use in other techniques anyway).
Your Mars points to some potential vitality since it´s in its second home, Scorpio, but being retro and being lord of the 9H (father house) this points to what you´ve described about your family life.
The opposition between Saturn and Mars leaves you indecisive and torn between decisions of life. Because Saturn is restrictions, and Mars is the soldier that wants to fight and achieve (and again, it´s retro).
Personally, I don´t consider checking outer planets beyond Saturn but if you will, Neptune is squaring Mars here, and maybe this is the significator of escapism (and maybe some bits of unhealthy imagination).
I´m quite a believer in the Chinese adage (or someone else´s) that says: You must do what you don´t like to do, to get money to do what you love to do. Typically in this life and most people go this way (forget about all that "do what you love and you wouldn´t have to work a single day" - if all people follow this the world would be falling into a famine). Your creative side is surely there; Your ascendant is Leo, the sign of arts and drama as well, but I see other signs as well pointing to some logic, math, finance, commerce, education (of various level and not specifically school-type), and probably there is a sign of "welfare of the people" either via physical care or communicative care (therapist and such).
This is my humble opinion as a beginner



Moon calendar
Moon in

Libra
Show calendar
»
Seek users born on
Seek users by nickname