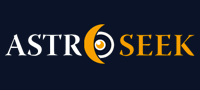 Astro-Seek.com Seek and meet people born on the same date as you ...
Saturn and jupiter transits -pregnancy possible? - Discussions, questions
---
Saturn and jupiter transits -pregnancy possible?
May 16, 2022 at 08:09 (UT/GMT)

Raveena1984
Saturn and jupiter transits -pregnancy possible?
Hi all.
I am a new member here.
I know a little bit of astrology from online self learning.

I am kind of stressed up regarding the possibility of pregnancy with the recent saturn transit into aquarius.

Will that impede or reduce chances of pregnancy?
I have been trying to conceive for past one year but kept failing 🙃

Will this transit be any better?

Thank you for your kind replies

Raveena

Posts in topic

Jaided
»
Raveena1984
Uneventful yes. I´ve had 2 children already but I didn´t have a 3rd.


Datta108
»
Raveena1984
Saturn is only considered favorable in the 3rd,6th and 11th house during Gochara,he is not considered to bring good results in the other houses. This is rudimentary Gochara, of course ashtavagra etc..has to be seen too...The 5th house transit is not favorable, from the 5th Sani aspects the 7th,11th and 2nd house,the second is the house of family btw.
Also the natural ruler of the 5th house is Sun,Saturn and Sun are sworn enemies even though Saturn is the son of the Sun.
Mercury ,even though lord of the 12th house of losses, expenses, endings,spiritual life etc..is also the auspicious lord of the 9th house for you,some say the 9th lord is the most auspicious lord in the entire chart.
Him being placed in the 6th house,Debilitated and combust can bring health concerns and other 6th house matters. So I would say Mercury will give mixed results in general for you.🙏🕉


Raveena1984
»
Datta108
hi
With regards to ur query on saturn ´s motion during my daughter´s birth - not it was not retrograde. He was in direct motion -in capricorn - my 4th house. it was 7th may 2020 but saturn was retrograde when I was born.
sorry when I meant saturn being in his own house - I meant current transit.
Wondered why being in his own house , the 5th - he is likely to slow down childbirth/pregnancy . I just could not get to understand that .
Actually with regards to mercury - it is funny in my case.
my mercury suppose to be combust but I am not sure why professionally my career took off after mercury mahadasa started.
got my fellowship , my marriage and my child - everything when the mercury mahadasa started .
will defninitely update the good news here - hopefully soon


Datta108
»
Raveena1984
Glad to hear you´re doing multiple remedies and following a sadhana,since you did have a child already during Mercury dasa, there is hope to have another!
5th house is called Putra bhava which means house of children, so mainly 5th house and its lord signifies children.
Saturn is lord of the 5th house exalted, sitting in the ascendant Libra. He is not sitting " in his own house",he´s in Libra where he is exalted which is his best position btw.
Saturn is the yoga karaka for Libra ascendant so best planet for you,but Saturn´s nature is slow and he delays good results usually to someone until they reach mid 30s.
(I have a question, when you had your child was Saturn retrograde at the time of her birth???)
Even though in transit Saturn is not favorable, Jupiter will be from April 2023 to April 2024 like I stated in my first reply.
This is a window of opportunity since Jupiter is favorable and auspicious results can be seen and even supercede Saturn´s transit results since Jupiter indicates God´s grace and Blessings when he transits the 2nd,5th,7th,9th and 11th houses from Janma Rasi.
Continue all your Upaya´s completely and hope for the best, I boldly declare that those who have intense Bhakti to God will have miracles occur in thier life.
Lord Dattatreya is my Ishata Devata and His Graciousness has never failed me,as my Guru Maharaj has stated,"Lord Sri Krishna will always save His devotees there is no doubt about this,but only in the 11th hour!!! Dattatreya comes immediately to someone when simply remembered!!"
He is Smartugami,so prayers on Thursdays while Fasting til sunset will help you,go to the temple and offer channa dal while Fasting and take the Thursday Prasad at Sunset.
Also you should arrange a Homa to be done for you on Poornima,Satya Narayana puja are done on Full Moons for Divine assistance.
You should do Homa on your birthstar,when Jupiter or Saturn change signs and on major Holy days to help you. And you could listen to the Vishnu Sasasranama,the Thousand Holy Name´s of Lord Vishnu especially on Wednesdays.
Blessings to you!! Let me know later this year if there is good news as Jupiter when retrograde will be heading towards your 5th house again for a few months.🙏🕉🌻


Raveena1984
»
Datta108
HI ,
thank you so much for reading my chart and spending ur time for me.
apprecite that a lot.
With regards to ur comment on Venusian baby - I have a Moon in Libra baby girl who was born during mer saturn dasa bhukti.
With regards to the remedies - I have been chanting , praying ,meditating and also going to temples recently on thursday wt hubby.
Hubby nowadays make garland out of channa dal and offer to Guru Idol in temple .
The last time I conceived - I was in India doing pilgrimage - came back and got my positive pregnancy test.
I do believe very much in higher power. This year I am planning to travel again to india and visit the temples there.
I got married when I was 35 - thanks to Mr Saturn who made me go through life experiences before settling down in life.
I was in my mercury mahadasa when I got married.
I conceived during mercury - rahu and delivered during mercury- saturn period
at that time saturn was in my 4th house
Gonna splurge on diamond ring ;-) as per ur suggestion.
will follow ur advise.
btw - out of curiosity - when Saturn in the ruler of the 5 th house and exalted in his own house with a natal venus there - why does it become unfavourable?
I thought KN Rao mentioned than without the blessing of saturn (and jupiter) - childbirth cant happen ?
I am confused on this part because i see conflicting view on this. I m very stressed because next Jan saturn gonna be transiting permanently to my 5th house and it is already causing me stress thinking what if I failed to conceive prior to that .
Thank u so much for the input and ur time.


Datta108
»
Raveena1984
The first thing to do is to identify the problem which is the Dasa you are running and also placements in the natal chart.
Using traditional Jyotish from India you have Libra rising with the moon sitting in Libra conjuct an exalted Saturn.
The 5th house and 5th house lord have a large say in children, you have Venus the rising sign lord well placed in the 5th house Aquarius whose ruler is an exalted Saturn which should give good "Venusian"/female children most likely.
But Venus is also the lord of the inauspicious 8th house,lord of the 8th placed in the 5th is not a welcome sign for having many children and Rahu is in the 8th house too.
The 2nd house of family should also be looked at,you have Mars in the second house but in Scorpio his own sign powerfully placed BUT Conjuct Ketu who "cuts out" or removes since Ketu is depicted as headless and causes detachment from material life.
But the main problem is Mercury. You have Mercury, the unfavorable lord of the 12th house of losses and endings, combust and debilitated in the 6th house of disease. You started his Dasa( planetary period) in early 2018 which may bring difficulties and stress since he´s the lord of the 12th house debilitated and weak.
Mercury needs to be strengthened since he´s also the lord of the highly favorable 9th house of God´s grace and transcendental wisdom and spiritual guidance.
Saturn by transit is not helpful now since he´s in the 5th house from moon and rising sign and will go back into the 4th house. Jupiter in the 6th until April 2023 can bring health issues and constant visits to doctors/hospitals. When Jupiter goes retrograde this year there might be a chance, but I think better results may be had from April 2023 to April 2024 when Jupiter enters Aries, your 7th house.
Try wearing more white,lite blue and if you have a diamond start wearing on a Friday. Listen to hymns of Mother Mary or of Lakshmi especially on Fridays.
Besides western medicine,I suggest you take to sincere worship of God and ask His grace to intercede for you, try visiting a Holy place on Thursdays or Saturdays and offer some food and coins,you can worship however you want to but imo Worship of Sri Shirdi Sai Baba/Dattatreya on Thursdays faithfully by offering channa dal(chick peas) and apple on every Thursday with intense devotion can bring miracles into your life🙏🕉🌻🌹


Raveena1984
»
Datta108
Hi , definitely yes.
I am open to spiritual remedies too besides western med Rx.
Tq for yr time.


Raveena1984
»
Zephyrin
Thank you so much for the reply.
Would you advise me to postpone the plan to conceive until Saturn has moved away from the 5 th house?
I tried when Jupiter was transiting my 5 h but I postponed Ttc for few months.
Just started trying again but Saturn already entered 5 h.
I am already 38 .
Do you think I have a chance at getting pregnant and having a child again?
Tq fr the response.


Raveena1984
»
Jaided
Thank you for the reply.
How did your pregnancy go?
Was it uneventful?


Zephyrin
Transit Jupiter in 5H may be favourable but beware of his harsh aspects with Pluto.
Transit Saturn in 5H may not be a good idea. It may bring more difficulty getting pregnant.
Beware of transit Lilith in 5H. Difficulties during pregnancy, possible miscarriage, complications. This is an astrological warning I can give any women who plan to have children.
Now transit Lilith is in your 8H. You may want to invest in yourself, your desires, your family. That transit may be risky for any financial action, loaning or borrowing money, etc. You may need to deal with that kind of issues before having children.


Jaided
It can be true that it increases the chance of pregnancy. I got pregnant 2 years ago when Jupiter and Saturn were within 4 degrees of one another and both in my 5th house. It was a big surprise because it shouldn´t have been possible at the time.


Datta108
Namaste I can look at your chart an offer some advice, are you open to alternative healing modalities and spiritual remedies besides western medical treatment ?? If so they´re are a few things that may be helpful to you that I can share 🙏🕉



Moon calendar
Moon in

Pisces
Show calendar
»
Seek users born on
Seek users by nickname