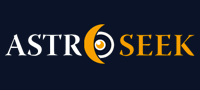 Astro-Seek.com Seek and meet people born on the same date as you ...
What are you Mars sign, and what are you hobbies? - Discussions, questions
---
What are you Mars sign, and what are you hobbies?
May 14, 2022 at 02:50 (UT/GMT)

stayathomewife
What are you Mars sign, and what are you hobbies?
Astrology said: [ Mars is the planet of sex, drive and action. It´s important to understand how someone expresses their passion. ]

So what is your Mars sign, what house it is in, and what is your hobbies? Can you share with me yours? You can share about your partner too, what your partner Mars and hobbies?

I want to see if my husband Mars sign and the house his Mars landed in rings true. I´ll comment below.



------------------

Husband have Mars in Scorpio, in his 5th house (his 5th house cusp is also in Scorpio sign).

He sure likes dangerous hobbies.

He is a huge guns guy, he loves shoot riffles, tactical shotgun, etc.. all types of guns at outdooring shooting range, shooting at moving targets. And he can shoot accurate too. It his favorite hobbies, something he does for almost 2 decades. (his Scorpio Mars?)

He also is an archery guy, bow and arrow (his Sagittarius Uranus?)
He good at ride horse. And he loves rock climbing.
He also run long distance, he can run for hours and hours without tired.
He also swim long distance (his Pisces Sun?)

And he work dangerous/hazardous jobs too, 14 years experience in his job field. Every single day he deal with 80,000 gallons of flammable gasoline, and corrosive Hydrofluoric Acid with his hands. You don´t want to get Hydrofluoric Acid on you as it will literally eat through your flesh and bones, it the strongest acid out there.
He has Aries MC/midheaven (MC is your career). But midheaven is not a planet. Mars is the drive and action, so I put this due to his Scorpio Mars.

Rings true? but that how he is, lol

Posts in topic

Oracomentisus
Hello is Sunday mood is good, I have Mars in Cancer falling, better so when you get up I worry much more :),my pastimes are multiple, in order of importance, are:1 the Potato2 the Potato :)),3the care of the body and spirit,the apnea in the Mediterranean,my treek bicycle,make pictures create amulets, read like a meat grinder of everything, meditative astrology, do good.greetings good day, if it were not for the moon in Virgo I would also be happy, but the detachment from everything free

my complimenti for your photo,the live Is love



HildeMar
»
stigmí
Yo tengo Marte en Virgo y comparto casi todas esas cosas, mi marte esta en casa 12, en una de agua al igual que vos.


YRashawn
Mars in Capicorn in the 6th house.
I am an active person and I have a pre planned workout/regime including the gym, pilates, running (running up hills is so Mars in Capricorn lol).
I also have a spiritual routine such as different manifestation techniques.
I sleep a lot as well.


Zephyrin
Have Mars in Cancer in 7H. In WS, it is 8H.
I enjoy cooking, and I am good at it but pissed by the least inconvenience in the kitchen.
Also I like playing sports and drawing. I´m passionate about the latter.
My ex had a Mars in Scorpio in 3rd house. As you can imagine, his favourite hobbies were drinking and fucking... my life.
The other one had a Mars in Virgo in 10th house. His hobby was acting to his partner the way he is acting to his students.
The last one had Mars in Taurus in 5th house. Her favourite hobbies were cheating, lying and being a drama queen.



ellllisa
mars in capricorn in the 2nd house, mars is also on fire with the sun. I like various activities, internet, drawing, sculpting, physical activities, but currently I only look at social networks.


DrivenByTheStars
»
stayathomewife
Hi, there are also other important things to look at in mars in scorpio like the degress and if its Rx, while also looking at the strength of that planet to the whole chart. I have mars in scorpio like my father, but our degrees are different while mine is also retrograde and his isnt. I found that our personalities are very different and the only think we have common is our eyes. People assume we are scorpios because of it.
But mars in any sign can be scary haha. I had started a research to see if i can find a connection with types of serial killers and certain aspects or signs in planets.. never finished but I saw crazy in all mars signs. Give me a mars sign and ill give u any psychopath.


rjmakemyday
Hello,
I have natal Mars in Aries at 5 degrees, 55 minutes, in the 9th house. I also have an Aries midheaven.
I have had a life long involvement with the Korean martial arts and have trained in various martial arts since I was 18 years old and in several countries around the world.
I am a certified 7th Dan and certified International Instructor and Examiner.
I have represented my country in two different sports (martial arts, baseball), at two world championships, and also as a 2X coach.
I was once a professional baseball player.
My approach to sports is different than others? I run a non profit sports group dedicated to making m.a. affordable for working families. I am non commercial, nor am I seduced by competition or belts.
There are very egotistical and arrogant people involved with sports today, (and astrology, too!). Therefore, I feel we have to bring back the human nature, the basic nature.
My response is to pick my battles, carefully. However, if you really want to fight me, let´s do it ! Let´s see...how far you´re gonna get, if you mess with me ! LOL


diavolul
My mars is in 29 degree of 7th house in Sagitarius, I like foreign relations (geopolitics) and world in general and also astrology.
I looked when I made my first great prediction, circa april 2021, my mars was activated.
I hate lie and going to great lengths for fiding the truth sometimes.


WhiteMoon
Mars in Aquarius 5th house.
Computer games, sports, music, poem writing, drawing, singing, astrology, litotheraphy, natural medicine, general topics of spirituality, reincarnation, mysteries, ufo etc.


Alexjandro
Scorpio 1st house.
Astrology, numerology

, music, following sports, TV Shows...


srgeorgio
I have mars in aquarius 2nd house whole sign (1st house placidus)
My hobbies are making music, playing guitar and piano, art, reading or watching fantasy, bit of playing football, researching astrology, I love animals and I grow vegetables and berries every year.


stigmí
In western I have mars in virgo in 8th...
In vedic mars in Leo in 9th...
I like nature, hiking, wild trecking...traveling...
I love animals, plants...I like to care of...
And my hobbies are art, music, painting, theater, psychology, mystic, astrology, astronomy, tarot, occultism, ethnic, ancient, death, truth and true meaning of life and trascend to this true reality...grow...and similar...
I like to create...
I dont like sports but sometimes like to train my body for fighting...i like to dance...and I practice yoga (or less tai - chi) sometimes...
I like my job...I teach piano lessons - small and average children...and I did also esoteric workshops, but not now..


IceSickle17
My Mars is in ♐ in the 8th house.
My hobbies are running, playing video games, watching anime, collecting flowers, hockey, and spirituality. Yeah it´s not a long list, but I have a huge passion for all these things and with my Mars in the 8th house it brings an extra intensity. For example, like running at night time on mysterious roads, playing violent games, watching gory/dark movies or anime.
All of these hobbies do a good job of grounding me when times are tough, but my spiritual side needs to be nurtured if I want to grow as a person.


stayathomewife
Ha! Just fun fact. China dictator Mao Zhedong who killed his own people, is Scorpio Mars.
Billionaire Oprah Winfrey is also Scorpio Mars.
Russian dictator Stalin is also Scorpio Mars.
George Washington is also Scorpio Mars.
Bruce Lee is also Scorpio Mars.
There I´m sure there more Scorpio Mars famous people out there.
Out of that list, Mao and Stalin scare me the most. That 2 is crazy.


stayathomewife
My husband share the same Venus and Mars sign with China dictator Mao Zhedong and Oprah Winfrey. Oprah have Venus square Mars at 0 degree orb too. My husband also have it like her, same Mars Venus sign, and square at 0 degree orb.
But Oprah seem fine, when speaking of her husband she always credit him to her success, and she married to him for almost 40 years, doesn´t seem like she has a hardship in her marriage to me, but then we don´t know her personally.
My husband is married for over a decade.
I was told Venus square Mars caused all kind of bad stuff in relationship, divorce, etc.. But Oraph not divorce yet? Nor my husband. So it funny how astrology can ring so true for one person, but not for another.



Moon calendar
Full Moon in

Scorpio
Show calendar
»
Seek users born on
Seek users by nickname