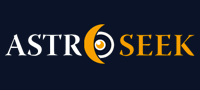 Astro-Seek.com Seek and meet people born on the same date as you ...
Will my Friend Talk to me Again ? - Discussions, questions
---
Will my Friend Talk to me Again ?
May 11, 2022 at 11:55 (UT/GMT)

Primal
Will my Friend Talk to me Again ?
Following is a Horary Chart(Tropical Zodiac).
11th May 2022.
Time: 05:20 IST
Place: Howrah, India.

Q: Will my Friend Talk to me Again ?

My friend stopped talking to me two times in past. This is 3rd time. I wish my friend talk to me again. I´m really missing my friend.

Picture attachments are visible to registered users only. (
Log in
)

Posts in topic

Primal
»
Leo_Ness
Hurt ?
I know that part .
But it´s not because of me.
Other did that.
I just tried but failed to help.
May be I´m not good enough.
That´s all.


Leo_Ness
Horary
You - Pluto
Friend - Venus
No aspect to Venus that is only in conjuction to Chiron indicates that your friend got hurt badly (Aries) and disconected entirely.
Chances for reconciliation, according to horary, are pretty poor.


Primal
»
Anni23
I´m always open for communication since the beginning. But I cannot change what I cannot control. So nothing in my hands now. Actually I´m in the Hands of God now. I will wait until.....


Anni23
»
Primal
I just meant that maybe previously you weren´t so mutually open as you may have thought.
So as a consequence you do not know why the friend did this again?
Though I cannot say if your friend had a compelling reason, but perhaps in their mind they did
It will be up to you as well to see if you want to waste time figuring it out..
If you have genuinely be hurt I´d suggest that you are within your rights to demand a answer
You are right that usually it is better to know why something happened and be told
If you go off the reasons given from previous times you´ll probably have some indication that it might be a similar explanation


Primal
»
Anni23
Open ?
It´s Closed from one side.
My Friend always Block me.
I never Block anyone.
I´m the most open man here.
So I don´t understand how to open now when someone Blocked me and I can´t say anything. Very strange.


Anni23
»
Primal
Not exactly... It´s a way of structuring relationships so that expectations are met.
A lot of I said was personal, though it may be translatable. Depending on some other factors probably
Like for example.. if there was a perceived offence on the side of your friend maybe it simply means that your communication has not been so open?
This can cause a lot of problems
As for the final matter of forgiveness I cannot completely say, for myself I give people three chances,
But even when the door looks like it´s closed between you and me I´ll admit that the right words "may" open it
Actually that your friendship has lasted so long is a good sign
Virgo likes words, it´s the assumption that communication is essence in a relationship


Primal
»
amandaallansson
Very insightful.
I understand it more.
Thank you dear.
As I can see I have nothing to do much here. I can´t change anything. I will live life as I do now. When my Friend will feel then my Friend can have my time. I never hold grudges against anyone. Specially those who treated me well.


amandaallansson
»
Primal
I´m a virgo moon with a lot of scorpio placements. I would say that if there´s anything that bothers me within a relationship or how someone acts towards me or just as a behavior then my internal red flag system alerts me that this person is a personal threat to my own wellbeing. If your own values or personal behavior triggers me then I will find a way to slowly disappear from your life since I have no right to change you as a person. If I can´t get along with your values or your daily routines or behaviors then we shouldn´t be close friends and talk/hang out often. I also get very anxious from being with this person or having them in my life since it gets too overwhelming. So I start with taking a break from them telling them I need time for myself hoping they won´t reach out later on. But if they try to reach out I take the blame that I can´t handle friendships and blocks them. Cause it´s partially true. However if your behavior are self destructive towards yourself or myself then I can be honest and tell you this and walk away if you´re not willing to change your ways and drag me down within your darkness as well.


Primal
»
Anni23
Thank you.
So Virgo Moon very tricky ?
I will get another chance for certain condition ? Let´s see. I will wait.


Anni23
Oof virgo moon

I´m sorry to say that it looks like a three timer (as in there´s three chances and the third time´s up)
However it may be the case that your friend is just teaching you a lesson, and depending on the nature of the disagreement they may forgive you yet again if you can make reassurances that it will not be repeated
Though I cannot lie to you about the nature of virgo moon
I´ve done the same thing to one friend. Though it was over a period of 7 years
Virgo has very specific reasons. And is very patient... Until no longer
How many years have you been friends?
Do you know the reasons for certain?
Perhaps a negotiation process can occur, where you agree on boundaries for the future. Personally I´m quite appeasable, maybe your friend is too


Primal
»
Lib_8
Yes.
You are Absolutely Right.
It´s Disrespectful to me.
I have done my best to keep the Bond.
I have done nothing wrong.
Wishing my Friend best for the future.
No more Suffering for me.
Thank you very much.


Lib_8
I don't know about astrology or details about what the issues could be but you need to ask yourself do you want a friend who does that to you so many times? You should be able to talk about issues not get the silent treatment. IMO it's disrespectful to you and means they don't value your bond.


Primal
I don´t know what I have done wrong.
My Friend Blocked me for the 3rd time.

End of story here.
Thank you all.



Moon calendar
Full Moon in

Scorpio
Show calendar
»
Seek users born on
Seek users by nickname