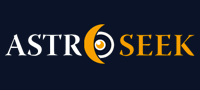 Astro-Seek.com Seek and meet people born on the same date as you ...
Understanding Natal Chart - Discussions, questions
---
Understanding Natal Chart


Astro-Seek.com

System message: Post has been written by user Cathevanne, who already deleted profile on this website:
=====
Understanding Natal Chart
Hello, dear astro-seek community.
For first, I want to say that its been a long time that I'm interested in astrology, but it's a bit hard to understand everything by myself.
The reason why I´m posting here is to ask help to you, I need someone who can help me to understand my Natal Chart better and tell me deep hidden secrets which are there.
As I'm having really hard times in my life, I would love to know what's waiting for me in the future.
If anyone has a desire and time to look at my chart I will be so happy and thankful.
DEEP HIDDEN SECRETS In the past/In the future.

Picture attachments are visible to registered users only. (
Log in
)

Posts in topic


Astro-Seek.com
»
ng976cancer
System message: Post has been written by user Cathevanne, who already deleted profile on this website:
=====

Hello, Thank you so much for taking the time and looking at my chart. Thanks for the interesting and original answer.
You told me something what I have never heard from anyone else before, also have not read it anywhere, but it is completely true. I think you revealed my darkest side, I'm working on it until today. I'm trying to avoid starting relationships with married people or atleast trying to not let it go far.
I must mention that you are great at reading charts. I was not expecting from someone to point out details like that. Thank you so much again, and sorry for the terrible english.



Astro-Seek.com
System message: Post has been written by user ng976cancer, who already deleted profile on this website:
=====

Hi hun,
I dabble in the hidden parts of people´s charts, and I see a lot of interesting planet conjunctions to important lines in your chart.
First, you are Leo rising ruled by your Virgo sun in the 2nd house of personal finances. This means that you are naturally confident in handling your finances and it should come naturally to you. You have a Leo stellium and an overabundance of fire, suggesting confidence and a beautiful face, physique, and character with lots of charm and fervor.
Where the trouble and hidden energy comes in is with your big planets, your degrees, and your planet-line conjunctions. Let´s go in order from the ascendant in what I see as the main issues we need to pick on.
Lilith directly over the IC in the 3rd house of siblings and early childhood education in the critical 29th degree!!! This is huge for the hidden energy you´re talking about looking for. This is important. Lilith conjunct IC is usually considered "home-wrecking" meaning either you´re a home-wrecker, cheater, mistress-esque woman who finds pleasure in providing/receiving affection from various men and women or you´ve seen/experienced this in your home life via witness of your own mother exuding this behavior in front of you. Since it´s in the 29th degree, this is your most developed energy. Lilith is your friend, and in Libra she is both fascinated and in denial of the idea of mental balance, almost to the point where you can drive yourself insane.
Your Jupiter in Pisces is very intriguing because Pisces is wonderful for Jupiter! It´s dreamy, ethereal, ecstasy-driving. You are an angel, my dear. With it at such a high degree, it calls for a deeper purpose in this world.
You are called for a higher purpose. With it being in the 8th house of HIDDEN ENERGIES, I believe it is saying this.
The aurora borealis.
That is it. You must see it for your own very eyes the thing that is the color of your soul, my dear.


rohini moon
I will piggyback off of datta here and agree - I use Jyotish so all I will add is that you should definitely recite the Mantra for Moon, 108 times: "Aum Shraam Shreem Shroum Sah Chandramase Namah"
Or just: Om Chandraya Namaha -
You´ll get favorable results if you can keep this up daily. It will strengthen your ASC lord that is debilitated. Another quick tip remedy is to always be respectful towards women, Good luck!




Astro-Seek.com
»
Rosincvist
System message: Post has been written by user Cathevanne, who already deleted profile on this website:
=====

Thanks for the interesting answer.


Rosincvist
I can tell by your Heliocentric Chart (The Natal Chart of the Soul) that you are very inquisitive of Psychic matters.
English Equal-house shows a lot in the First-House, quite a bit of personality!

Q

is a very close Harmonic Five aspect and makes-up for the one you loose switching to English Equal-house!
We both have Lot of Fortune on

, the Autocratic Control of the Solar System!
You have a good dose of aptitude based on degrees occupied, not too much, & not too little!



Sofia-coco
»
Cathevanne
მიხარია რომ პოზიტიურად განეწყვეთ.
იმედი არ დაკარგოთ
ძალიან კარგი მომავალი გაქვთ და კარიერაში ზემოთ ახვალთ.
მეც რთული პერიოდი გამოვიარე და ცხოვრება თავიდან დავიწყე.
ასცედენტი ლომი ხართ და იცოდეთ თქვენი ფასი.
წარმატებები და არ დანებდეთ
💕💕💕



Astro-Seek.com
»
Sofia-coco
System message: Post has been written by user Cathevanne, who already deleted profile on this website:
=====

გამარჯობა,
უღრმესი მადლობა ძალიან გამახარა თქვენმა პასუხმა. არ მეგონა აქ თუ ქართველს შევხვდებოდი. არც ესეთ ამომწურავ პასუხს ველოდი. დიდი მადლობა, რომ დრო დამითმეთ.
ფაქტიურად ყველაფრის იმედი მაქვს გადაწურული, ესეთ სტრესში არასოდეს ვყოფილვარ. თქვენმა ანალიზმა ზუსტად ვერ ვხვდები რატო მაგრამ კარგი განწყობა შემიქმნა.
კიდევ ერთხელ უღრმესი მადლობა!


Sofia-coco
გამარჯობა 😊
შენი პოსტი ვნახე
მე დამწყები ასტროლოგი ვარ და გადავხედე შენს რუკას.
გიყვარს ყურადღების ცენტრში ყოფნა, შენი ვენერა გაძლევს შარმს და მიმზიდველობას.
შენი მთვარე არის მშვილდოსანში და მთვარეს ასეთი მდებარეობისთვის კარგია მოგზაურობა და მოგზაურობას ხშირად სარგებელი მოაქვს
და ასევე სასურველია სპირიტუალური ზრდა.
შენი კრეატიულობით შეგიძლია საქმის მოგვარება. ორიგინალური ხარ და სამუშაოს დროს ისეთ დეტალებს აქცევ ყურადღებას რაც სხვას აზრადაც არ მოუვა. ორიგინალური იდეები გაქვს.
შენს ცხოვრებაში დიდი გარდატეხა რაც შენზე დიდ გავლენას მოახდენს 30 წლის შემდეგ იქნება ეს უკავშირდება ფინანსებს და შენს სამუშაოს.
ხელოვნების ნიჭი გაქვს
შენი პროფესია შეიძლება სრულიად შეცვალო ან მიმართულება.
32-35 წლის შემდეგ მოდის კარიერული წინსვლა, საპასუხისმგებლო სამუშაო
ბევრი შვილი გიჩანს, მზრუნველი პიროვნება ხარ და კარგი მშობელი იქნები
შენი ცხოვრების ტუზი იქნება რომ დიდი კრიზის დროს მაგარ გამოსავალს იპოვი.
შენი პარტნიორი ( თუ ჯერ არ გყავს მაშინ მომავალი )
მე ვფიქრობ უცხოელია ან საზღვარგარეთ ცხოვრობს. რამოდენიმე ენაზე ლაპარაკობს
რაღაც რებელი ტიპი ჩანს, სპორტსმენი ან სამხედრო, ვერძის ენერგია აქვს, მე ვფიქრობ საერთო საქმე გექნებათ.
წელს კარგია შენთვის მოგზაურობა იუპიტერის მდებარეობის მიხედვით ასევე რაღაცის სწავლა.
სატურნის ეხლანდელი მდებარეობით შეიძლება ასაკიან მამაკაცს ჩაუვარდე გულში ან თუ ვინმესთან ურთიერთობა არასტაბილურია ეს ურთიერთობა დაასრულო.
შენთვის წარმატებული იქნებოდა საზღვარგარეთ ცხოვრება.
წარმატებები 😊


Datta108
»
Cathevanne
You´re very welcome! May you be at peace
Blessings 🙏🕉



Astro-Seek.com
»
Datta108
System message: Post has been written by user Cathevanne, who already deleted profile on this website:
=====

Thank you so much for this reading, I think it's full of the interesting and important details.
Thanks for taking the time to help me.


Datta108
Namaste I use traditional Jyotish from India, you have Cancer rising with 3 planets sitting in Cancer including Mars who is debilitated in Cancer.
Also the Moon,the Lord of your chart is in Scorpio where he is also debilitated plus Saturn is in Aries debilitated.
3 debilitated planets can weaken the chart and much effort and struggle in life to become successful is sometimes seen.
From 2008 to 2015,Ketu Maha dasa was operating for you,this could have been a very challenging time in your life since Ketu is placed in the 8th house in Saturn´s sign plus Sade Sati was also running.
Since Mars is in Cancer sign fallen and Moon is in Mars sign also fallen,this means there is a "Neech banga yoga", cancelation of debilty which helps you but doesn´t completely remove the weakness.
I would say Moon has to be strengthened since he is your Rising sign lord and he´s Debilitated, wearing white, Yellow, Pink and red color clothes and bedding,wear a real Pearl in a ring and wear an authentic Red Coral ring or necklace or a Yellow sapphire will definitely help.
Avoid Blue sapphire, Lapis,Blue spinel or black, grey or dark colors and all Saturn dominant things since Saturn is lord of the inauspicious 8th house who is Debilitated in Aries.
You have 3 placements in Ashlesa Nakshatra including the all important Rising sign,avoid all intoxicants and gambling or illicit or illegal activities completely,disaster can follow if you don´t avoid those things plus be very careful in relationships/dating,you have Venus conjuct a Debilitated Mars,arguments and fighting to the point of abuse is not ruled out. Ashelesa is an intense energy combined with Moon in Scorpio can lead to anger issues and or depression so remaining peaceful and quiet will help you tremendously as opposed to arguing and fighting and being vengeful.
Your best planet is Jupiter, he is lord of the 9th placed in his own auspicious 9th house,Pisces. Jupiter in Pisces in the 9th is excellent for spiritual life,transcendental wisdom, God´s grace, prayers, and gaining help from others as if a guardian angel was watching over you! Thursdays is probably the best day for initiating major changes and gaining favor from others,do anything of importance in your life on Thursdays(and Sundays).
It´s a Must to wear a yellow sapphire or yellow Topaz of at least 3 carats if you can afford, if not use Yellow as much as possible (clothes,bedding, curtains, vehicles ,color of walls in house etc..)
Sun is also Strong being in his own house Leo but he´s conjuct Rahu which may give issues with government agencies or even Father, or the father is not present in life..
Transit wise things aren´t too tough, from mid July to January 2023 should be beneficial in some ways and gains are possible, January 2023 Saturn moves into your 4th house from moon which can lead to some unfavorable occurrences especially from April 2023 to May 2024,chances of moving/relocating or repairs in house or vehicle, issues with job and maternal family not ruled out.
If your spiritually inclined, giving charity and donations on Mondays particularly to women can help, also goin to a holy place on Mondays and praying to the Divine Femine aspect of Divinity can help like repeating the Hail Mary or worshipping Durga Ma or Maha Lakshmi. Also worship of Lord Shiva is recommended since Lord Shiva is depicted wearing snakes around his neck and Monday is His day, Ashlesa is connected to serpent energy 🙏🕉🌻☀️



Moon calendar
Moon in

Gemini
Show calendar
»
Seek users born on
Seek users by nickname