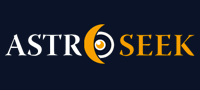 Astro-Seek.com Seek and meet people born on the same date as you ...
9th house sun - Discussions, questions
---
9th house sun
April 10, 2022 at 21:38 (UT/GMT)

yyyys
9th house sun
my sun is in my 9th house, I am trying to come to terms/understand what it means when I have a placement there. but many of the sites online have different/conflicting meanings with it.
if anyone else has their own sun in their 9th house/experience with others who do please lmk!


Posts in topic

SoLife Astrology
»
yyyys
Since I use whole sign I would say that you´re Sun is in the 8th. With that it still appears it compliments by how it supports and guides you.


yyyys
»
SoLife Astrology
oh wow thank you for the insight!
so from my understanding is that my suns house and my accending sign kinda compliment eathcother?


SoLife Astrology
»
yyyys
Not sure what you wanted me to try and elaborate on but that last part I mentioned is something that´s been on my mind recently with the Cancer sign.
How the nature of Moon, as the ruler of Cancer, is to recieve/absorb and reflect and often is downplayed, it seems, but it´s on par with the Sun. Which I feel interpretively can be wonderful and/or destructive depending on everything else. I started to realize is how a Cancer native can really bring nourishment, comfort, delight and flavor to life, sometimes no matter the circumstance. But the negative side if they may not place themselves in the enviorments that is in need of it then they may slowly diminsh and absorb the vitality and energy around them so they can bring in those positve qualities in.
For example, a Cancer native moves in with a partner. Well, that partner may start suffer physically, mentally and financially if the Cancer native is..idk..only working at Amazon. Then some of their friends may start having drama and the Cancer native is the first one they call. Then there may be family upheavels in the Cancer´s family and now one or two people are moving in causing added stress to the relationship. Though the Cancer native´s life may seem to be blossoming and the parnter is leaning more and more on the partner. IF this is a common trait for Cancer this is why Jupiter in Cancer or possibly a Cancer person may need a good uplifting spiritual connection cause it could bring the Cancer not only into alignment and balance between body and spirit/self and others but also find inner or spiritual abundance! Taking away the need to pull from others´ support system but from a higher support systems. This is one of the reasons why the moon is exalted in Taurus as well. Since you have Jupiter exalted in the first and moon in mutual reception and in trine...I would guess you have that alignment, balance and abudance inherently that could possibly bring an unselfish and unbias delight to those you encounter no matter what you decide to do. Though can probably get to a point of being an empath and really need to guard yourself from it getting to a point of self deprecation. My niece I believe may have this trait.
On the contrary having Mars in Cancer can make someone very successful and exciting but much more prone to be at the "sake" of others. A focus on making a name for themself, never feeling like they have enough, unfocused on taking a subservient role for others´ comfort and delight. Like someone literally doing something for someone so they can be praised for doing it.


SoLife Astrology
»
yyyys
Oh I think I understand what you mean. Of course I haven´t had to look and as much since I´m not an 8th or 9th house sun though I have ran into that in other places. I would think that may indicate 1 or 2 things, but this is my logic, either the particular configuration is pretty aligned so that the nature of the Sun is naturally more aligned with the 9th. Therefore there´s not much variation on its own. OR the underlining themes of the house, sign or planet are broad and obscure so there´s room left to be more open to interpretation.


yyyys
»
SoLife Astrology
when I did research on my chart and put in my info I would either get my house in the 8th house or the 9th house, so naturally, I was pretty confused. I understand that my chart is more backloaded than others, but I feel like the issue with that is that it´s not exactly clear where some of my placements are in the houses.
when I went to go do research, I found a lot of stuff about 8th house suns but in my experience topics on 9th house suns and explanations were very lacking tbh.


SoLife Astrology
»
yyyys
Yes it´s my pleasure to elaborate. I do have a question. It´s apparent why 9th house would stick out to you but was there a particular reasoning of why it meant something to ask about that house and the sun? May give some clarity.
Are looking for where you may get income from cause Sun rules the 2nd?
Looking to what path may be best for spiritual health?
Is it about your father or father figure, maybe looking for him cause he left selfishly early in life?
Anything may help really bring some of the receptions and detriment into focus.
Fyi YRashawn gave some good indications


yyyys
»
SoLife Astrology
Do you care to elaborate a bit more?
thank you for taking the time out of your day to respond!



yyyys
»
theycallmetym
I´ve always liked learning but higher education and school haven´t really been my thing iygwim.
I love learning about other cultures and eventually I wanna travel some!
Thank you!



yyyys
»
YRashawn
oh wow, I never realized that!
I feel like personally, I might be a mix of both then! i see myself described in both ways you said, thank you!



YRashawn
Looking at your chart using Whole sign Sun is in the 8th, however it is very close to your 9th house, so it is impacting it. The planets cast rays and when they are close to a house, they are casting a ray onto that house.
Sun in the 8th is good for earning money through working with the dead, insurance, other people´s resources. Your father may not have been able to be a father in the true sense of the word and there could be some sort of loss. Sun in the 8th does show a lot of support from the father in some cases, in your case it could be financially because Sun is ruling the 2nd house.
With the 9th house interpretation, you shine and earn money in the area of philosophy, religion, travel, foreign affairs, and higher education. You are inclined to be a religious leader or educator, and everything is filtered through your morals, ethics and belief system. You are big on principle and justice. Your father could live a long distance away from you, be of large stature, and have a religious, philosophical/science background. You may subscribe to an unorthodox religion yourself especially since Jupiter is retrograde or pursue academics in a science related field.


theycallmetym
i have mars and sun conjunct at 9th.
9th house governs religion law higher education knowlegde and if bad aspected can give dogmatic beliefs and narrow reasoning.Its also about travel philosophy and everything related exploration.
Well im not religious person at all but im pursuing into academics also traveling and exploring different cultures is a big passion for me.
So i guess at least one of those themes shold excite you with your sun venus uranus in 9th and jupyter in 1th.


SoLife Astrology
9TH HOUSE "Joy of the Sun" Hellenistic
9TH HOUSE "Throne" Vedic
Glancing at your chart, I´ve been using whole sign houses so Sun through that lense would be in the 8th place. I know you mentioned the Sun but there are some other quite wonderful indications in your chart. Mutual exchange with an exalted Jupiter in the first and Moon in Pisces with an exalted Venus conjunct the MC

. Then another mutual with Mercury and Saturn in it´s place of joy the 12th. Mars in it´s own domicile. A day chart which makes Jupiter the greater benefic...wow. NICE.

What this makes me think is how as a Cancer Asc you will have the abundance and the spiritual and collective connection to bring nourishment and joy into the lives of others who need it most.......Maybe?😅



Moon calendar
Moon in

Sagittarius
Show calendar
»
Seek users born on
Seek users by nickname