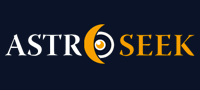 Astro-Seek.com Seek and meet people born on the same date as you ...
Saturn in Scorpio 8th house - Discussions, questions
---
Saturn in Scorpio 8th house
March 30, 2022 at 01:22 (UT/GMT)

L U C K
Saturn in Scorpio 8th house
Hello all,

so I have this placement in my chart and I´m curious to know how long will I continue to feel the pressure from Saturn in the areas the 8th house covers? I believe I am due for my 2nd Saturn return near the age of 50, but I have so many great achievements to achieve and notice something seems to always throw a rock on the road that I´m traveling.

Any feedback is greatly appreciated.

Thanks in advance.

Posts in topic

L U C K
»
YRashawn
Hi Rashawn,
Thank you for the in-depth feedback.
I must say I do have some lofty dreams and goals, and as you stated I do have resources(support and network) I plan to use. I totally agree my mercury keeps me grounded in part of when I do achieve the level of success I am seeking. I will know how to manage it. In all, the objective is to be of service to others, and the best way for me to do so is putting myself in a position to help as many people as I can in this lifetime. On what scale is to be determined.
To add to the fact of my dealings with my Saturn placement. I think my Neptune has played a role in quite a bit as well. Me deciding to leave my career in the banking industry for over a decade at the height of my career financially. All because I no longer found it fulfilling. Choosing to become an entrepreneur over that last year has brought its highs and lows. However, the journey has been a testament to the findings you´ve discovered in my chart.
I´m still able to assist people with there finances with a couple of endeavors I´ve started and I´m an actor who´s signed to an agency(my passion is being on stage in front of a crowd. It´s where I feel the most comfortable). You nailed a lot looking at my chart, and I can attest that I have grown in many of the challenging areas. It just seems like a never ending game each step I take that makes the road tougher. It builds a lot of Character and tears away your ego. lol
I´ll end by saying it´s interesting you found a grand trine in my chart. I´ve been told I have 2 yods as well. I´m not sure what that means but I welcome it.
Again thank you for response. I appreciate it.


YRashawn
I looked at your chart using whole sign house system which places Saturn in the 9th house. I use placidus as well but what stand out is when you said, "but I have so many great achievements to achieve and notice something seems to always throw a rock on the road that I´m traveling." The 9th place is a movement house and represents traveling and achievements, Saturn would be the obstacle or "rock". Saturn here will restrict your freedom, but this can be on a mental level. You are called to develop your faith and there will be some intense experiences that will test that faith namely conflict with family (Mercury square mars) There can be challenge with long distance travel and higher education as well.
Saturn is in Scorpio which is akin to the 8th house and in sect because this is a day chart. Saturn is positively aspected, and at the top of the chart. Being in such good shape I would assume you receive a tremendous amount of support from "superiors" or authority figures, friends, groups, and family. Definently "use" that support. You do need other people to help you get there because Scorpio is the sign of support and others but since Mars is fall in libra-other people may bring conflict and interfere with your plans-these other people can be family. Another thing to mention is that Scorpio is a money sign and when combined with Saturn there can be restriction and high "interest rates" with other people´s money.
Are your dreams to "high in the sky" and you are overly concerned with status and achievement? Sagittarius on the midheaven indicates your goals and dreams are sometimes unrealistic. Regardless of how much you achieve, you will always yearn for more because Sagittarius can be insatiable, and you are a Sag through and through lol. And again, Saturn in the 9th can mean your beliefs must be practical, realistic, and foreseeable in order to manifest.
Are too concerned with success and status? You are meant to be a public figure but try to get real and be more practical when it comes to your beliefs which you can naturally tap into because Mercury is in the pragmatic disciplined sign of Capricorn. Thats where your Gemini north node comes in too. I see you concreting your sucess, obtaining degrees/certificate because you have a minor triangle or minor grand trine with Ascendant, Pluto, and Sun. This configuration can make you very prominent due to your creative line of work. I do not know if you work with children or in performance but your Part of Fortune in the 6th suggests you can obtain abundance in that area.
Lastly Saturn in Scorpio can cause you to accumulate debt, be in battles of manipulation with authority figures, and other people´s support may come with some opportunism.
Hope this reasonates with you.



L U C K
»
Ioaanaa08
Hi Ioannaa,
Thank you for your feedback.
Based on your description. That is what´s happening to me. I´m trying to get out in the world and I have the resources to do so, but I´m being bind into the house. LOL
So will this ever let up? I have things I would like to accomplish and people to help.
As far as the Saturn in the 9th house. I can see where that may have had an affect on me in my early years during school and as a young adult, but I have since evolved and love to learn on my own of course.
Great finding thank you


Ioaanaa08
Hi so I´ve checked your chart and the "problem" isn´t Saturn to me it´s more your South node that´s is in conjunction with your Midheaven also Uranus ,is like sometimes something always happens when you thought things are going smoothly.
The ruler of your chat is in the 10th house also 11 (Neptune) so that tells me that you want to be acknowledge by many people but South node there doesn´t seem to want that for you it´s rather asking you to focus on your 4th house matters .
Saturn in scorpio 9th house (whole sign) for me is more about having problems learning or you could had a bad relationship with teachers maybe learning by yourself was better .


L U C K
»
Seanfhear
Hi Sean,
Thank you for the feedback.
Interesting enough I just learned something new. I´ve never hear of whole house, but that explains why on certain natal chart sites my planets are moved over in the next house. LOL.
My interpretation of the Venus conjunct Saturn in my chart was more to do with interpersonal relationships. Which is valid. I do have a relationship decision I am making this year that is not easy. However, the Saturn pressure I´m feeling is financial. For example, I can get a few large deposits of money and then I have car issues that amount to a hefty bill. Also, past financial matters that I assumed were cleared but comes back and derails plans I am working on now. Things of that nature. It´s like never ending.
Now I find myself trying to get ahead of decisions I´ve made in the past from me taking a risk and things not panning out how I envisioned. I simply pick up the pieces and try again.
Fun times I can say.



Astro-Seek.com
System message: Post has been written by user Seanfhear, who already deleted profile on this website:
=====

Well, I use whole sign system, and Saturn is in 9H. Not sure about the problems, but Saturn is not all problems; It grows to be better in time they say. 9H is about higher education, wisdom, as well as long travels (and father or authority figure, or carer).
Checking the annual profection, you are now in 3rd house profection (till next birthday) and 3rd house is Taurus, and its lord is Venus. So, venus is the lord of this year. 3H is about communication, siblings, short distances and basic education. Noticeable that in your natal chart Venus is conjunct Saturn. I´m not sure about the pressure you´re feeling or how long was it, but was it/is it related to communication? education? being misunderstood? trying to complete a specific education to get a degree but things just don´t go well?



Moon calendar
Moon in

Capricorn
Show calendar
»
Seek users born on
Seek users by nickname