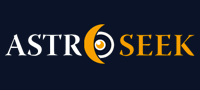 Astro-Seek.com Seek and meet people born on the same date as you ...
Chiron in House 5 - Discussions, questions
---
Chiron in House 5
March 13, 2022 at 13:36 (UT/GMT)

virgo_girl86
Chiron in House 5
I have both Chiron (in Aries) and Lilith (in Gemini) in house 5, what does this signify? I read so many various things and some are really horrible and troublesome to me.
Can anybody help?
5th House starts at 17° Gemini

Posts in topic

Catch-22
»
virgo_girl86
Does fixed more resonate? Sidereal you have it in



,



virgo_girl86
»
Catch-22
It is indeed - my grand cross is in mutable signs, but how do I interpret that? Googling around, it seems the general interpretation is that it would mean difficulty in focus and communication which couldn´t be further from the truth - that has never been an issue, nor was I ever what anyone would call a scatterbrain either.
Is there any other way to interpret this?


Catch-22
»
virgo_girl86
https://www.wellandgood.com/grand-c…
GIYF


virgo_girl86
»
Catch-22
What does this big square mean exactly?
I do try to think like that - I see most of the challenges in recent years as a change to grow and offer support to others.


Aren Levi
»
Catch-22
Ohh Fuck yeahhh




Catch-22
»
Aren Levi
Also Campanus says it´s house 6. And it resonates better with her according to her. So let´s keep it to house 6 and open a bottle of Champagne.


Aren Levi
»
virgo_girl86
It is not really a correction since i use Vedic ( sidereal ) whole sign system Lahiri Aynamsa and you were writing about your tropical chart which i do not use.
But from my experience - what i use is more accurate



Catch-22
»
virgo_girl86
I´m also a bit jealous for the Big Square, this offers so much chances to grow if you just want to accept the challenges. My wife evenn has a triple Yod, which is as sexy as she is.
And what concerns Placid: it is the most used system, even more than Whole Sign, because at a certain point in time the tables to calculate them were easily available. Certainly in a time there was no internet or no computers this was important to be widely accepted. Now we can change the house system with one click and people still use Placid...
Even in Whole Sign it´s 6th house. And if this makes more sense to you, celebrate and try to find the house system that resonates the best with you...


virgo_girl86
»
Aren Levi
Thanks for the correction.
No, we most definitely are not our wounds - I completely agree with you.


virgo_girl86
»
Catch-22
Oh! I see the difference, I always looked at Placid.
Well, I always thought that those placements made no sense at all - house 6 makes much more sense, I work hard and am very ambitious but always needed a lot of freedom in my working conditions - like I need my creative side to be allowed to be seen as well, or I feel stifled. If I am just working without rules or regulation, nothing gets done, on the other side, I need both in my working conditions. I´m very sensitive to where I am working, and if I don´t like it after a year or so, I will change jobs. Will never settle for "not liking" my job, if that makes sense.
I think I´m pretty aware of my emotions and my opinions, but I do have a bit of a boundary issue which I am trying work through and didn´t really become aware of until the age of 35, lol.. but it´s caused me depression and anxiety to never fully voice my concerns and when people are out of line with my own morals.


Aren Levi
you have Chiron and Lilith in 6th house in Taurus first of all.
and stop giving asteroids more power then actual Planets !!
You are not your wounds !!


Catch-22
Never mind, I just saw your Chiron and Lilith are in the 6th house according to Campanus, which is imho a much better house system than Placid since it fixes the houses the moment you are born, not like how they will look shifted in time.
All I said applied to health, work and routines now. Probably you aren´t fine with the working conditions, and your need to be free, Uranus, is in opposition to that, quite hidden in house 12. This all in a nice big square, involving houses 7, 1, 12 and 6. Which is perfectly logical: you need to listen to your hidden needs, in order to be in touch with yourself, your relationship and your work, involving your will, communication, happiness, need to grow, shame and wound. You got a very interesting chart...


Catch-22
Lilith in house 5 definitely has to do something with sex, I have it too, in Libra (yesyes, Scorpio for the diehard tropicals). It can mean shame of your sexuality or you suppressing it, causing blockades, influencing other means of self-expression (which sex is too). Chiron in here can augment this: a wound in your sexuality causing you to express yourself differently.
Both are a chance too. If you overcome them, you can create vast amounts of energy. If you conquer the blockade and master it, you can even help other people with it.
If you don´t do self-assessment it will come out in a twisted way, doing more harm than good. So you may find it disturbing or don´t think it apply to you (I was the latter case, thought I could get away with ignoring it), in the long run you deceive yourself.
I´m currently following a course with both taoism and tantra as inspiration to lift my sexuality to a higher level and be the man I was meant to be, with my lady next to me, both in our right place.
Is this the same answer for you? Probably not, you need to explore what´s going on with you.



Moon calendar
Moon in

Taurus
Show calendar
»
Seek users born on
Seek users by nickname