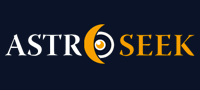 Astro-Seek.com Seek and meet people born on the same date as you ...
Heartbreak Transit on Valentine´s Day ? - Discussions, questions
---
Heartbreak Transit on Valentine´s Day ?

February 11, 2019 at 13:27 (UT/GMT)

Astro-Seek.com

System message: Post has been written by user 1davidsky, who already deleted profile on this website:
=====
Heartbreak Transit on Valentine´s Day ?
Mars conjunct Uranus at 29 degrees Aries today with Mars at 27 now within a two degree orb and this will hit exact ON Valentine´s Day - is this not a "Heartbreak Transit" if there is one? How does it impact your chart? Your composite if a couple?
For me my 9th house cusp happens to line up exactly with Aries/Taurus so it´s at 29 at the end of a long transit through my 8th that started 7 years ago with the ending of a 25 year marriage and this period has been characterized by a search for a soulmate (Neptune entered my 7th house in Pisces around that same time so many years ago and my Venus in Scorpio is close conjunct to Neptune) that has not gone well with many breakups and it´s squaring my natal Moon within a 2 degree orb at 27 degrees Cancer.
I´m not feeling good about this Valentine´s Day been trying to talk to my love now but it´s hard part of the problem is she doesn´t do emotions well. I told her yesterday that she´s either working or sleeping or playing games on her phone and it´s not very fulfilling for me. She said, "you´re trying to start a fight and I´m not going there" and went back to sleep. I´m literally tired of this, body and soul tired.

Posts in topic
February 18, 2019 at 18:55

Noname101
»
1davidsky
Thank you so very much. I did go to astro.com and used their feature. I appreciate your help.


February 15, 2019 at 14:45

Astro-Seek.com
»
Noname101
System message: Post has been written by user 1davidsky, who already deleted profile on this website:
=====

in astro.com select "drawings and calculations" then "extended chart selection" and if you want to run your natal with transits (not sure if this is what you´re asking?) you select under "chart type:" you drop down to "natal chart with transits* and it will run your natal chart with transit planets outside for that days date and if you wish to change that date, you can do so right under "chart drawing style" where you input any date you wish past or future to look at your transiting energy. You can also change date there if you are running say a solar return chart

February 15, 2019 at 03:59

ShriSaiganeshE-jyotish
jup transit natal jup sag and sat transit natal sat cap,
time for retirement;
natal/transit sat cap 5th seeking change but stuck, negating employment;
moon-sat opp emotional stress in luck-edu-romance-children-position-
and income-gains-friendships-relationship-mother-govt,
observe fast sat evenings;
pisces-jup inimical for virgo asc,
stress-delays in marriage-vocation;
ketu separative SNode inimical pisces 7th, hyper-sensitive, spiritual,
detachment from relationship, abdominal pain and pain in the foot;
inimical natal-transit jup sag 4th, growth through advisory roles;
stress in domestic matters-mother-property, and heart-lungs-thigh issues;
4th stellium suggestive of detached attitude/life at home,
sag 4th philosophical, ambitious, sportive, impulsive, law-justice etc
prayers to saint of faith,
offer yellow flowers at the alter at home thurs mornings;
rahu NNode now transit moon cancer 11th, gains through foreigners;
ketu coming 1.5yr transit cap-sat 5th,
detachment from luck-education-romance-children-position;
ketu next over 4th stellium,
detachment from mother-motherland-property,
pain-injury-surgery heart-lungs-thighs etc etc to care;
all planets practically between ketu-rahu,
ketu transits over planets detachments and pain-injury-surgery;
rahu transits clouding things;
prayers to Christ, offer red flowers at the alter at home thurs evenings;
may wear brown hessonite over pendant touching heart;
rahu virgo asc critical thinking;
in case helps pick clues and take stock,
promptly ack and share feedbacks how true-false-insightful-helpful,
traits-talents-health-trends-prospects etc etc
wishing well, kshantaram

February 15, 2019 at 02:42

Noname101
Please forgive my confusion and ignorance. How do you produce a your chart for today´s date rather than on only your birth date? Thank you in advance.

February 12, 2019 at 09:17

ivorysports
It is possible you are expecting too much from your present relationship.
It is possible that your break up has totally made you develop negative feelings about your present relationship.
It is also possible you may never get over your ex.
The reality is that until you figure out why you broke up and claim total responsibility you may never be happy or fulfilled in the present or next relationships. Having knowledge of how the planets align hasn´t helped you so far.
You have two options for now,get rid of your present relationship until you figure out why it isn´t working, or see things in her way and adjust appropriately.
Is it better to be alone and unhappy, or be with someone and yet unhappy?



Moon calendar
Moon in

Taurus
Show calendar
»
Seek users born on
Seek users by nickname