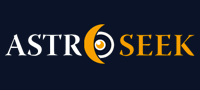 Astro-Seek.com Seek and meet people born on the same date as you ...
Saturn return - Discussions, questions
---
Saturn return
February 5, 2019 at 01:44 (UT/GMT)

Gregor
Saturn return
HI I am Greg name on here Gregor ,Hello everyone at Astro - Seek. I am Pleased I found this site as it is so easy to use.I have dabled in astrology for years as my mother was very competent at it.
My life has been very up and down abused as a youth tried to commit suicide 3x then my inheritance stolen by others, every business I have put vast amounts of effort into failed and lost any money I had.
Have been stuck in a relationship since 1986 and still do not seem to be able to leave we have no children, as I was always working away to keep money coming in, partner is now disabled, I now earn reasonable money now working for one company, have always been self employed though, had serious accident December 3 2011 foot mangled in machine, off work for nearly four years.
I would appreciate if someone could have a quick look at my birth chart and my partners and if possible give me some pointer in what direction my chart is moving, as saturn return is now in conjunction and a lot of Pluto aspects with Natal Mars Venus Moon. MY birthdate 10 February 1960 8.50 am Leeds UK, my Partners 16 December 1965 birth time not known, Leeds UK. Thank you.

Posts in topic
February 22, 2019 at 04:17

ShriSaiganeshE-jyotish
»
ShriSaiganeshE-jyotish
Appreciate the detailed introductory note on the thread.
in case would like to respond further to the reading
with some salient true-untrue feedbacks!
best wishes and regards, kshantaram

February 13, 2019 at 16:59

ShriSaiganeshE-jyotish
»
Gregor
Appreciate the ack.
Any salient useful relevant insights from the reading done
and the prospects and ideas thereof, to share,
best regards,
kshantaram

February 11, 2019 at 00:48

Gregor
Thank you Kshanteram, sorry for delay in reply not used to putting things down in writing about my life.
Thanks for looking at my chart have noted what you have said, all the best regards Greg.

February 6, 2019 at 07:27

ShriSaiganeshE-jyotish
hope chart information and transits offer clues and trends,
wonder whether read chart earlier!
jup year ahead transit natal jup sag 9th good for luck-education-travels-advisory roles;
aptitude for law-justice-philosophy;
jup effective mid-course march-june 019;
wear yellow sapphire over jup finger for luck;
prayers to saint of faith, offer yellow flowers thurs mornings;
sat transit natal sat own cap 10th opp moon, sat-mars-venus cap, mars-venus 11th, growth-riches through
art-entrepreneurship-public admin-mechatronics-event management, etc, but under emotional stress;
mars elevated cap methodical and disciplined;
sat now transit 10th prone to rise-fall after some two years to watch;
acq-sat inimical-malefic for aries asc, sat cap career-growth-recognition under stress-delay;
observe fast sat evenings taking milk-fruits or as per custom;
sat lord 11th negating to 10th, gains from career, but negating relationship;
natal venus lord 7th over 11th gains through spouse;
while ketu separative SNode transit sat-mars-venus 10/11 coming 1.5yr,
detachment from income-gains-friendship-relationship to care, venus lord 7th for relationship;
pain-injury-surgery arms-shoulders-ears-knees-kidney inflammations etc to care;
previous 1.5yr ketu transit sun acq 12th,
pain-injury-surgery heart-stomach-legs-feet-sciatica etc;
and detachment from job, sun lord 6th for health-employment;
natal ketu pisces 12th, hyper-sensitive, spiritual inclinations, liberation through pain;
pain-injury-surgery feet-skin-nerves etc;
mer pisces 12th emotional and confused;
wear green emerald over pendant touching heart;
prayers to Christ, offer red flowers thurs evenings at the alter at home;
natal rahu virgo 6th, able to tackle challenges tactfully; critical thinking;
jup transit jup and sat transit sat time for retirement planning usually;
ketu transit sat cap 10th, career-change/detachment;
all natal planets practically between ketu-rahu the nodes,
ketu transits in sequence over planets causing pain-injury-surgery and detachments;
rahu transits over planets clouding things;
rahu coming 1.5yr transit moon cancer 5th,
clouding luck-edu-romance-children-position-emotions-foreign relationships;
wear brown hessonite over pendant touching heart.
moon cancer 5th, aptitude for psychology-counseling-teaching roles;
sun acq 12th reformist-scientific thinking-mystic;
sun aspect own leo 6th protective of employment, not good for opponents;
mer elevated aspect own virgo 6th again supportive of employment;
hope jup transit own sag 9th will be supportive of retirement process, leading to advisory roles;
while ketu transits tend to detachment, and rahu transit moon clouds things to be aware of;
do promptly ack, share how true-untrue-insightful-helpful,
wishing well, kshantaram



Moon calendar
Moon in

Libra
Show calendar
»
Seek users born on
Seek users by nickname