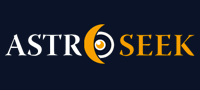 Astro-Seek.com Seek and meet people born on the same date as you ...
An event transit astrologist insight help PLEASE!? - Discussions, questions
---
An event transit astrologist insight help PLEASE!?
January 13, 2022 at 03:27 (UT/GMT)

Virgo_sun333
An event transit astrologist insight help PLEASE!?
So my Fiancé has this so called event I was told about coming up and I'm not getting a good vibe from it… I'm getting a sneaky vibe and I tried looking at his transit chart for that day but I'll be honest I keep getting bad vibes and I may be creating them myself :( I saw his Juno and something about a high end restaurant.. etc… idk he's supposed to be doing security for his uncle at a wedding on a ranch in the parking lot with his brother and father… is there a reason I'm not invited? Is that what's really happening that day? I have a strange feeling?? :/
His birth details:
June 10 1998
Stony brook, New York
United States
3:05 am

Event:
Land O Lakes, Florida
Febuary, 05. 2022
2:00 pm

Picture attachments are visible to registered users only. (
Log in
)

Posts in topic
January 15, 2022 at 01:31

Virgo_sun333
»
RamesesX
Well.. thank you very very much for all your work and insight I very much appreciate it! I will definitely update and I'm really curious about that sun Pluto combo as I have been looking at my transits and noticing I have sun and Pluto coming in very close in my 12th Capricorn 😳 I believe making an aspect to my Pluto 8th libra where my 8th libra stellium is which contains my tight triple conjunction as well Jupiter conjunct Venus conjunct Saturn and then there's mercury off to the right still in the 8th under Virgo..lol that's using placidius. My 8th house has been lit up lately like a city 🌆 and Pluto is in my 12th cap with Venus and sun transits… not sure if this is going to be a spiritual closer clean out or like a storm before a transformation or a complete devastations disaster… but I'm in hopes because I haven't put anything horrible bad out I've got pretty good karma on my side and that I'm pretty sure of at least 98% I am human after all 😉 but totally aware of my spiritual side and the reality of the good the bad and the ugly seen, unseen, above and below.. what gets put in comes back, etc.. and upmost God!🙏 Thank you again!!! Blessings and will keep this post updated for sure!

January 14, 2022 at 12:03

RamesesX
»
Virgo_sun333
Hello there,
I casted his chart and looked into his 5th house (Virgo) for insight about his romance and sex life, and it looks like its ruler Mercury is just stationing right now on his Uranus which could indicate some kind of eccentric, unconventional activity in his sex life, but because this is happening conjunct transiting Saturn too, it could show that he´s also having restriction and control from outside (this is likely you given you´re way older: saturn).
At the day of the event, Mercury would be stationing again (indicating strong 5th house activity) conjunct Pluto, indicating such activity is not only quite intense, but also perhaps hidden or concealed.
Obviously I don´t know for sure this is just speculation it doesn´t necessarily mean his sex life is being upheaved (5th house could indicate many other things) but it could very well be since you´re telling us how you´re feeling about this.
Honestly, regardless of what astrology says, I say follow your feelings first and foremost. You are way older, and mature than him and unless you have a history of getting distraught for no real reason, I say keep investigating and probing this issue further until you get to the bottom of it, or better yet start distancing yourself from him. You don´t want a partner that is unable to be transparent about his intentions anyway even if this is not about some other girl.
I also checked your composite chart with him and it looks like the Sun is on 26 Cancer which is opposing transiting Pluto right now (oh oh). This upcoming full moon in 3 days is happening about exactly on that Sun´s degree so there´s probably some big, previously buried, revelations coming into light soon.
Good luck and it would be nice to let us know what happens in the next few weeks.
Cheers


January 14, 2022 at 04:02

Virgo_sun333
»
Rosincvist
I hope you don't mind I private messaged you. I really could use your help! My other 3 kids biological father passed away in august from COVID I have. 1 1/12 year old son with this guy engaged and going on 4 years. He just was diagnosed with bipolar and I'm doing my best to hang in on my last bit of faith and hope… but I don't want to be used either or cheated on… is he cheating on me? I don't need chances of disease in my life or my sons or used I'm a great woman loyal faithful and put up with more than I should.. are you able to help do a current synastry or relationship chart see if I'm being treated fair if he is good to me if his energy intentions are for good with us?

January 14, 2022 at 01:29

Rosincvist
»
Virgo_sun333

.It happens all the time that a woman plays "Wendy Darling" to "Peter Pan"

Florida has an incredible abundance of young whores, smell the


January 13, 2022 at 23:10

Virgo_sun333
»
Rosincvist
Is it the same vibe I'm getting? Like it's some kinda sneaky meetup? Like hotel? 😳

January 13, 2022 at 23:08

Virgo_sun333
»
Rosincvist
What do you mean by the number for the key at this sites partnership function? Is that bad?😬 Should I be concerned? Please share!

January 13, 2022 at 21:49

Rosincvist
»
Virgo_sun333

Haven´t synastried it, but it does look like an important time to me!
I wish I knew the number for the key at this site´s partnership function!


January 13, 2022 at 21:32

Virgo_sun333
»
Rosincvist
Do you think it's possible he's getting married? 😳 or possibly someone in his family and he's in the wedding but not allowing me to be invited or attend?

January 13, 2022 at 21:30

Virgo_sun333
»
Rosincvist
Yea he's already having issues with our intimacy being to vanilla wanting to add other woman… this is supposedly a wedding he's going to, and supposed to be doing parking lot security from 11am-2pm… but he keeps making crap up as to why I can't go and is being very egotistical in his decision to still go without me to the point where there is no compromise..

January 13, 2022 at 21:02

Rosincvist
»
Virgo_sun333
Looking at an Astro-Seek chart for the same dude as you give birth data for and then progressing to extended settings by strict rules I find an interesting chart!
Heard the poem; "higamous hogamous, man is polygamous?"






January 13, 2022 at 20:04

Virgo_sun333
»
Kisses
Your right I asked him if it was possible for him to ask if I could go along and help out for the day it would be fun… and they wouldn't have to pay me extra the more security then better:) his response was he would call him when he's alone basically… so there again.. shows me he's not willing to discuss this whatever event around me… when I confronted him and asked how come he isn't willing to call him now and ask his response was because I'll do it later then it switched to maybe I just want guy time..? Made no sense it was a run around and to be honest not very welcoming or loving feeling… Maybe he's meeting another woman or something that's why? Idk 🤷‍♀️ I do feel like obviously he's hiding something otherwise why not just come out and be honest and say what the hell is going on makes no sense at all you can tell when someone is beating around a bush and making excuses and trying to avoid talking about things gas lighting until it happens… that's why I really would love to know what's going on with his chart for that specific time date and place 😣

January 13, 2022 at 15:35

RamesesX
How about you communicate your feelings and ask him directly about the reason you´re not invited?
If there is no trust the relationship is to crumble sooner or later.

January 13, 2022 at 13:44

Kisses
If you're getting sneaky vibes, you're probably right because only you know your whole situation best. You haven't given any details about what your fiancé is like, what you're like or how your relationship is and what has happened in the past for you to not trust him
But if you are already having trust issues rn, don't get married



Moon calendar
Moon in

Cancer
Show calendar
»
Seek users born on
Seek users by nickname