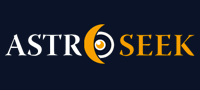 Astro-Seek.com Seek and meet people born on the same date as you ...
Number 7 - Discussions, questions
---
Number 7
December 16, 2021 at 14:06 (UT/GMT)

Sag74
Number 7
I've always felt 7 is my lucky number. Maybe because my birthday is on Dec 7, but few weeks ago I found out that if you reduce your house number it will be your birthday date. I don't know how true that is but when I reduced my house number it's 7! Wow! 😳

Posts in topic

Nos sonhadores
7 makes me think of a candelabro ... candle holder... a menora or so .... in the middle is a head and on his arms juggling with 6 what evers issues/balls ... and that on each arm is an equal number is very important... juggling the world to keep it in balance... conciousness... not to mutch on one side .

December 18, 2021 at 16:26

OS*
»
Originallyweirdbutnormal
"I would suggest not dying on a hill over it"
Still alive and standing.

The links you shared points to what Numerology websites describe. Number 7 is not Saturn.
In numerology, 7 is cyclic (so is the 3 and 9). The article explains Saturn transits forming a square or opposition every 7 years, around 27yrs to make full circle. Because planets have retrograde motions, Saturn´s aspects are actually every 7 to 9 years.


December 18, 2021 at 16:11

Astro-Seek.com
»
OS*
System message: Post has been written by user Originallyweirdbutnormal, who already deleted profile on this website:
=====

As nothing is solid and mostly there is written things about numbers in various forms with planets associated in multiple ways. I would suggest not dying on a hill over it. At least I have chosen to listen rather than respond as information clashes and it is out of our control.
I will say. Life is very subjective and humans try to make sense of things. Is that not a belief in something greater than one´s self? So in a sense I could see it as me finding meaning. To another it may be something else. I am ok with people having other perceptions. None of us can hold the truth always. We can only move in a world full of beauty and passion coming ever closer to realization. That is we are part of nature.
Much love to you and everyone here.

December 18, 2021 at 13:32

OS*
»
Anni23
Not quite sure what´s your issue. The "topic" is about the number 7. and I don´t believe it´s associated with Saturn.
Info I posted is from other user´s response, about this topic.



December 18, 2021 at 10:42

Anni23
»
Originallyweirdbutnormal
Actually I don´t know if I feel like I have such a grand purpose. Life is still revealing itself to me..
Wouldn´t you say that 7 is a more low-key number not so concerned with the everyday?..
What do you feel like your purpose is??
Also I´ve just posted a question asking people about their numbers if your interested in answering

December 18, 2021 at 10:03

Anni23
»
OS*
Not quite sticking to the topic but that´s some good information



December 18, 2021 at 02:35

Sag74
»
OS*
Thanks for the support. I appreciate it. 🙏🏻🥰

December 18, 2021 at 02:21

OS*
»
Sag74
Number 7 homes are pretty special, I don´t blame you :)
Myself and most of us are here to learn, there´s also other topics that aren´t necessarily astrology related. forum is a sweet place, I hope you enjoy!


December 18, 2021 at 02:14

Sag74
»
Originallyweirdbutnormal
Hello Originallyweirdbutnornal, thank you for all of these info. I have so much to learn when it comes to astrology and numerology. Hopefully someday I will get there. Thanks for the comment. 🙏🏻

December 18, 2021 at 01:59

Sag74
»
OS*
Hello OctoberScorpio, I've been living in this house for 12 years now and I don't want to move anywhere else. I'm very new to numerology still trying to understand everything. To be honest I feel so out of my swim lane on this site. Everyone is so knowledgeable about astrology and numerology. 🤦🏻‍♀️ As a Sagittarius I love learning new things and having new experiences,but astrology is pretty hard topic to understand sometimes. Hopefully someday I will comprehend half of the things everyone here talks about. Thanks for your comment! Have a lovely night.🙋🏻‍♀️

December 18, 2021 at 00:42

OS*
»
Originallyweirdbutnormal
I took a minute to check out the links you posted. but from the same website in numerology section:
"In astrology, the planet Neptune - God of the vast Ocean - vibrates to the frequency of the seven."
https://numerologist.com/numerology…
The link you provided was just explaining patterns of Saturn´s transits from the astrology section of the website.
and this is of the other link you posted, from the "Clairvoyante Medium Maria"
"For Indian numerology and Vedic astrology, there are 9 planets associated with 9 numbers. Each planet symbolizes one number:
* Sun = 1 
* Moon = 2 
* Jupiter = 3 
* Rahu = 4 
* Mercury = 5 
* Venus = 6 
* Ketu = 7 
* Saturn = 8 
* Mars = 9
https://www.the-medium-maria.com/nu…

December 18, 2021 at 00:05

OS*
it´s pretty amazing how our own numbers show up in our lives. My birthday is 28th and I lived in a vibration number 1 home. I didn´t like it there, but I was also a teenager lol hard times.
I did a numerology topic in this forum about the home numbers, how the number on your home door influences the place. I find this really interesting and fairly accurate.
How do you like living in the no. 7 home ?


December 17, 2021 at 22:58

Astro-Seek.com
System message: Post has been written by user Originallyweirdbutnormal, who already deleted profile on this website:
=====

1+6=7
I was born on 16th 7th 1990
I was a part of 16th Air Assault in the army(Paras). 7th Parachute Regiment (Gunner)
https://www.army.mod.uk/who-we-are/…
Symbolically a winged horse with a spear, close to Sagittarius but also the centaur that is Chiron who keeps his horses happy, also born in the year of the Metal Horse.
Born with Sun conjunct Jupiter and Chiron in 6th house and Midheaven in Sagittarius in western astro. Mercury conjunct South Node in Leo conjunct descendant, trine Midheaven. Vertex in Virgo in 7th.
Moon and Mars in Aries in Vedic.
Also..
Uttara Bhadrapada, 3rd Pada
"The Uttara Bhadrapada Nakshatra ranges from Degrees 3:20 – 16:40 in the Pisces zodiac. These natives are happy people, have good speaking skills, love children and are honest. The Nakshatra Lord is Saturn and its deity is Ahir Budhya — a dragon of the Depths of the atmosphere. "
"Uttara Bhadrapada Male: Profession and Related Areas
The male native of the Uttara Bhadrapada Nakshatra achieves great skills over many subjects simultaneously, even though he is not highly educationally qualified. In regard to education, they believe in self-education and generally prefer to get involved in fine arts. These natives usually aim for the top position and get a lot of applause from people around him. Such natives face many ups and downs in their career before settling down after the age of 42. "
The number 7 is Saturn.
https://numerologist.com/numerology…
https://www.linkedin.com/pulse/…
Gematria calculator full name (first 2nd and last) 1176
Ever felt you are here in this world to serve a different purpose? one that to everyone seems grandiose because it is impossible to their minds?
Possibility is always within reach.

December 16, 2021 at 20:46

Sag74
»
atlantickush
Wow! That's amazing! 😳

December 16, 2021 at 17:42

atlantickush
My friend told me once she thought 33 was hers and then I put her name in a gematria calculator and guess what ... 33



Moon calendar
Moon in

Aquarius
Show calendar
»
Seek users born on
Seek users by nickname