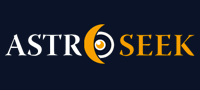 Astro-Seek.com Seek and meet people born on the same date as you ...
Sagittarius Moon - Discussions, questions
---
Sagittarius Moon
November 7, 2021 at 19:46 (UT/GMT)

isabelflores
Sagittarius Moon
Hi,
I´ve been doing research on astrology for the last couple of months. I´m still confused about my own natal chart. I feel as if I don´t have the qualities of a Sagittarius moon. If someone can intercept what a Sagittarius moon embodies or have a look at my birth chart to identify any aspects that affect my moon.
Thank you, I appreciate it


Picture attachments are visible to registered users only. (
Log in
)

Posts in topic
November 10, 2021 at 01:42

Rosincvist
The



is happening in signs sextile each other which makes it lighter than it would be if

was in

.



means that you have knowledge about keeping `good eyes´ that could help all of us!

November 9, 2021 at 21:44

1janos
I´d like to recommend you avoid doing ´cook-book´ astrology, and inspect individual factors in isolation. That just leads to confusion.
A systems approach can yield in depth understanding.
Answers to questions to consider:
What does the

symbolise?
What does the sign of

describe?
What is the significance of

in H7?
What is the significance of



?
What does the aspect of



symbolise?
Once you examine the picture gained from the answers to the previous questions, you may develop a greater insight into the nature of the

in your chart.
Please remember a chart contains a remarkable amount of information about the native. After 35 years of involvement with this worthy subject I spend about a 100 hours of intense, in depth study of a person´s chart before making ´grand pronouncements´.
Take your time, might as well do it thoroughly.

November 9, 2021 at 17:05

stigmí
»
isabelflores
I am using placidus...but maybe you will find something interesting...
About your sagg energy...
Your moon is also ruler of your 4th house, and here is also ruler of your moon sign...4th house is not about extrovert tendences but oposite to this introvert tendences...maybe this is what makes your moon different than others...it is more oriented to home and to subjective meaning...
And what another point of view, as sagg energy is also chiron in 9th and pluto in sagg on your south node...this could be as block on how to get to this energy...
Maybe


November 9, 2021 at 16:36

isabelflores
»
stigmí
To my understanding, a Sagittarius is an explorer, they want a better understanding of the world. They don´t stay in one place, they want adventure and to seek out what they don´t understand. Often learning alone. But they want to preach their ideas to others. Something I took from the Astrology Podcast episode on the signs, I think they described the Sagittarius as the flame that starts a forest fire. They have an optimistic spirit, Jupiter´s influence.
If I´m applying these qualities to the Moon sign, a Sagittarius moon finds comfort in learning and sharing its ideas with others. Probably a stereotype, they also find comfort in traveling. I think this applies to all fire Moons and Mars in that they express themselves by doing something physical. Because of Jupiter, Sagittarius Moons often live life with an optimistic spirit and have tended to have luck with their emotional wellbeing.
Your Moon sign is something that comes naturally to you, I don´t feel that the Sagittarius qualities come naturally to me at all. I actually don´t like traveling, and I have a hard time with change, but I think that might come from my Leo stellium in the 4th house and my Taurus rising. I don´t like to ponder or dig deeper on philosophical questions about life, I actually avoid thinking about topics such as death, religion, the purpose of life because they scare me 😭 And my emotional well-being, let´s just say I have to blame genetics for this one and not reason my life entirely on Astrology.

November 9, 2021 at 16:21

isabelflores
»
Kisses
I´ve been meaning to start learning about Verdic astrology, thank you for the recommendation!

November 9, 2021 at 06:59

stigmí
And what you think are saggitarius qualities?
I have also sagg moon 7th degree and I have it similar...I had some periods in life, when I was really sagg, but its not always...for me also this moon has its downs and if also your friends have scorpio qualities, and your desc is in scorpio, so maybe also this, why you feel more scorpionic...

November 9, 2021 at 06:00

Heßen Lutz
Possibly because it is in the 8th House and shares Sagittarius with Pluto. Also, Pluto is on the lunar nodes. This Sagittarius Moon runs deep.
I have a Sagittarius Moon as well.

November 8, 2021 at 20:38

Kisses
You are a Scorpio Moon - Anuradha nakshatra specifically! My Moon is in Anuradha as well. Nice to meet a fellow Anuradha Moon!
Vedic astrology is the way to go, my friend.
I recommend watching videos by Claire Nakti on Anuradha - Saturn dominant women. Also, KRS and Joni Patry. :)


November 8, 2021 at 16:56

Astro-Seek.com
»
isabelflores
System message: Post has been written by user brookirenee, who already deleted profile on this website:
=====

Omg wait if you did have a Sagittarius moon in the 8th house that would also make sense. Hear me out, the 8th house is ruled by Scorpio and therefore I could see you having some more intense emotions due to those 8th house placements. I have 8th house sun moon and mercury and I often times don't feel connected to my Aries placements because they feel so emotional and intense and I think that's due to the 8th house placements. And I also look for friends that are different because I feel that it gives me a broader perspective I definitely respect that mindset. (:

November 8, 2021 at 16:50

isabelflores
»
brookirenee
I was actually born around 11pm, right after the moon switched into Sag. I have two other friends born on the same day as me and they both have Scorpio moons. I´m still figuring out the aspects and I don´t understand the sun square moon 😭 Using Placidus my moon is in the 7H and in the whole sign sometimes it shows up in the 8H. I def feel more like a Scorpio Moon, with emotional intensity. I don´t think I have the enthusiasm of a Sag moon, I do find comfort in learning and sharing my ideas. Def in close relationships (hinting to 7H placement) I look for partners or friends who are different from me to share their ideas and mindsets. I think that I´m not afraid to show my emotions or share what I´m feeling it takes me a while to process them (Virgo mercury) but I often overshare, I feel like that is also a trait of a Sag moon.


November 8, 2021 at 16:19

Astro-Seek.com
System message: Post has been written by user brookirenee, who already deleted profile on this website:
=====

Your moon is basically in Scorpio. In Vedic, it's in Scorpio. And I wouldn't be surprised if maybe you were born a bit earlier making your moon actually in Scorpio. Do you feel more like a Scorpio moon ? I also see that your moon squares your Leo sun meaning it is interpreted as a moon in Scorpio pretty much. It is also in the 7th house of Scorpio. Omg I have said Scorpio so much 😭



Moon calendar
Moon in

Sagittarius
Show calendar
»
Seek users born on
Seek users by nickname