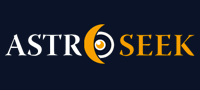 Astro-Seek.com Seek and meet people born on the same date as you ...
Pluto in 4th house ( natal ) - Discussions, questions
---
Pluto in 4th house ( natal )
November 2, 2021 at 22:36 (UT/GMT)

gbrlaxx
Pluto in 4th house ( natal )
I think I´m going to ask a few questions here because I´m interested in what others think and I want to learn, so don´t look stupid if you see my name many times on the forum

So it would be a natal chart, Pluto in the 4th house
(Scorpio IC) I read a lot about this, overall childhood abuse, toxic family, bad childhood, bad background, and so on. Yes, it seems that I am a Virgo

because this knowledge is not enough for me, I would love to go into details :´D and I want to know and learn even more :D so someone could write about this, maybe experience it?

Posts in topic
November 23, 2021 at 13:42

NSM
I HAVE PLUTO IN 4TH at VIrgo 29 DEGRRES AND ALSO Steady
i can tell that i have change 10 houses by now at the age of 50. both as my family and married (now divorsed)
will i ever have my own happy house ??

November 23, 2021 at 11:25

mercurien
Greetings I have been an Astrologer, but i found Dowsing to have been a thousand times more and direct. After years of Channelling i think i can go to the direct source for the knowledge of your inquiries and maybe to the resolution. All these posts have been kind and considerate,therefore this is an open invitation for all you see the post to visit.
https://www.facebook.com/groups/…


November 22, 2021 at 22:19

Astro-Seek.com
System message: Post has been written by user Originallyweirdbutnormal, who already deleted profile on this website:
=====

I am ruled by my Moon placement, Moon in Taurus opposite Pluto in Scorpio in 8th.
Went through domination, sexual themes, gambling and physical beatings, father was weak and a POS who never worked, mum was weak willed and allowed it to happen, often letting it happen by inaction.
Sexual abuse was not an occurrence but picked up all of the undertones of the relationship.
Sister would use this as a weapon against my father to get out of the home.
Mum and dad always argued over money and dad destroyed my mum with verbal insults to her size and weight whilst being imperfect himself.
A narcissist.
Though I am my own person, trines to Uranus Saturn and Neptune from my Moon.
My IC is in Gemini with unaspected Venus in 4th.
Father is a Libra Sun and Moon with Venus and Mercury in Scorpio and a square from Uranus to his Mercury (mental illness) Leo Uranus.
His Mars is in Cancer opposite Saturn in Capricorn and both Saturn and Mars square his Moon.
My wife to be is a huge stellium in Virgo who hits my Vertex with Libra Mars and Pluto, although Pluto is in my 8th, my 8th is in Libra.
My 8th house is ruled by Venus with a domicile Pluto in there, Venus needs to find real connection alone with no aspects in the 4th house and I found it.
My own natal Mars position awakens to the pars fortune in Aries as it sits in the Mars ruled 2nd house in Aries, but it took time to see this side of myself, whenever I take action I am usually successful and made it a constant habit.
I have no feelings towards my dad for good or bad when he passes, my mind is long passed him. I can only control myself, no one else.
An aside from that though my whole life up until around the age of 27 had been a huge intense chaotic life that most don´t think could happen, I am mentioning a tiny amount.

November 22, 2021 at 22:06

gbrlaxx
Thanks to everyone for the reply, they were helpful! :) I still waiting for experience

November 22, 2021 at 22:05

gbrlaxx
»
kkarda
Dear Kkada, I hope you are better and your family situation is better

Yes, i see similarities in their situation, my mother behaves the way you described ... my family are very toxic, not just my parents, and it´s because of this, my self-image was also bad, although it already better. I feel your situation, I hope it will be better for us!
I've noticed that those who have Pluto in House 4 have alcoholic parents or alcohol addicts, which is shocking because I know some people who have Pluto in House 4 (but my parents hate alcohol, that's very interesting) :oo
( or their parents are divorced ).
Best wishes!

November 20, 2021 at 22:49

kkarda
I just turned 18 and my experience with my family is just know coming to light. I am starting to see clear shifts between what family should be and what my own is, and it scares me. I have a 12th house stellium and a scorpio IC, and Pluto in 4th. So yes I can say with confidence that my experiences truly reflect all you stated. I grew up from 1-13 in fairly normally circumstances. I has a loving mother and father and a good relationship with both. When I was 15 my house burned down (Pluto-planet of birth and redeath usually indicates something happening that changed your family) My mother blamed my father and their marriage (at least what I saw) became toxic. They are still married and every time my dad isn´t out of town they are arguing. My mother normally brings up his "lazy and loser" genetics. This has caused a shift in my relationship with my father, he is very emotionally cut off. They also both started depending more on alcohol. My mother also is very emotionally and verbally abusive towards us. It has lead to horrible self image. Her moods also change constantly to the point were I assume she is bi-polar (I am not saying this is a bad thing and I don´t mean to diagnose) she normally ends up comparing everybody to her, if you do something wrong you should fix it and be "just like her." When mistakes are make her examples of success are provided as guidance. No one can do anything right simply because we are not her. This seems to be a common theme with all the women in her family. Whenever my mothers family (she has two sisters) comes into town a fight breaks our it is normally verbal but has been physical. As for my fathers side they are not acknowledges and I have little to no connect with them. I have heard that Pluto in the 4th also can indicate a genetic or familial trend you become aware of and change.
Anyways this might be a little ranty but I hope it helps you somehow.


November 20, 2021 at 22:09

Heßen Lutz
Your Pluto is in Sagittarius in the 4th House but also opposite Saturn in Gemini and square the Moon in Virgo.
This does suggest some trauma in the upbringing/family environment even if you were not directly affected.

November 6, 2021 at 18:32

Gunnar Stars
I have Pluto on on my IC and not to throw in too much details - my family and home has been pretty plutonic.
If you want to share insights you are welcome to write



Moon calendar
Moon in

Taurus
Show calendar
»
Seek users born on
Seek users by nickname