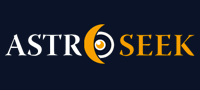 Astro-Seek.com Seek and meet people born on the same date as you ...
The "home" term for a born in emigration - Discussions, questions
---
The "home" term for a born in emigration
October 11, 2021 at 21:16 (UT/GMT)

V for Victory
The "home" term for a born in emigration
My child was born in Spain but his parents we both are living here like emigrants or foreigners. How can the "emigration" term be interpreted in the his chart? I mean, his Moon in 9th house seems like a lucky position for his further emigration , but can we call Spain his emigration country, in this case?

I ask in order to make it clear whether he could move to other land or come back to our homeland. What can be his better place to call home though?

Picture attachments are visible to registered users only. (
Log in
)

Posts in topic
October 15, 2021 at 10:55

V for Victory
»
Scorpio Goddess
Thank you for your opinion. Talking about Moon*IC, I can comment that I´m fine with him and there´s nothing bad about any problems with me. It only may relate to the fact that I´m raising him alone, meanwhile.

October 15, 2021 at 10:49

V for Victory
»
(dragonfly)
Thanks for reply! Well, I don´t mind him going back to my homeland soon (actually he has no choice), but what I meant is what if later on, when he´s adult, he´d consider to move back to Spain in order to recover his nationality documents and maybe will stay here.

October 14, 2021 at 20:40

(dragonfly)
Spain is your son´s birthplace, but whether or not it will be a homeland for him depends on where he will grow up. If you leave before he starts speaking, it is possible that he will never even speak Spanish not to mention have any emotional connection to the country. In that case, why would Spain be home for him?

October 14, 2021 at 16:41

Scorpio Goddess
Sorry but I gotta point out some areas that could potentially be problematic in relation to this topic:
With Neptune conjunct his IC, he might have trouble and be confused with determining where home truly is, connecting to his roots/heritage and with Chiron in the placidus 4th house this can be something that hurts him on a deeper level.
Another thing is that Mars is in his whole sign 9th house, and in a day chart (Sun above the ASC DSC axis) Mars is the most problematic planet, so I'm not to sure if further emmigration would be a good idea. I wouldn't necessarily call moon in 9th house lucky either because moon has it's planetary Joy in the opposite 3rd house. Also keep in mind that his moon is in Virgo and in the whole sign 10th house (big earth sign energy when it comes to emotions, so coupled with the other things I mentioned, I think he'd want stability. Travelling often is fine, his Sag rising would enjoy this, but the moving seems like it wouldn't be as beneficial as you think.
Whatever it is you decide, I think it would for sure be important to make sure he has a good relationship and strong connection with his parents home country, you'd be saving him a lot of confusion and pain.
Also, this is slightly off topic but since I'm speaking on his moon I should also mention that with moon in the 10H (whole sign) there could be issues with the mother (Neptune conjunct the IC especially points to this as well). It's important that she especially makes sure to nurture their bond.
Hope this helps!


October 12, 2021 at 11:57

Astro-Seek.com
»
Catch-22
System message: Post has been written by user Seanfhear, who already deleted profile on this website:
=====

Thanks, but I´m really a beginner. There are many things that go over my head specially when it comes to Vedic. I was going to focus on Health astrology when I started "going back to astrology" but eventually things just went off (typical) and my mind now is squandered all over the place

October 12, 2021 at 11:55

Catch-22
»
Seanfhear
Ha! For a beginner you are quite on the level. Don´t be so modest.


October 12, 2021 at 09:24

Astro-Seek.com
»
Catch-22
System message: Post has been written by user Seanfhear, who already deleted profile on this website:
=====

When I say "stars" I mean it in the sense of ancient texts as they typically refer to bodies as "stars" or "planets" altogether - typically they didn´t quite have that strict definition of what is a star and what is a planet like we do nowadays.
And I do use tropical as well, and it is supposedly the ancient system as well as it signifies the start of the zodiac with Aries with first day of spring. However, using a zodiac system is something and using Hellenistic or Vedic concepts is something else. I like to learn Vedic concept and apply them; There is really no rule that they must be applied solely to Sidereal calculations, or Hellenistic concepts must be applied solely to tropical zodiac calculations. So far so good (as I´m a beginner), seems things fit in place for me when I try to understand charts.

October 12, 2021 at 09:09

Catch-22
»
Seanfhear
In tropical, it´s not even the "stars", but the alignment to the seasons. So in Western astrology location of the stars is of no concern.
It´s kind of a paradox, but I also feel like the ancient Whole Sign house is in our modern times the more adapted house system, since by the internet and globalisation, we all get the chance to develop all aspects of or personality, this means all houses. No teeny weeny houses for people in Greenland, just get connected and your normally small house III is opened up to the full 30° thanks to ICT.


October 12, 2021 at 07:58

Astro-Seek.com
»
Catch-22
System message: Post has been written by user Seanfhear, who already deleted profile on this website:
=====

Originally, the idea of studying the sky at the time of birth, is to have "the stars" look upon a person. In ancient texts, such expression is usually used in describing various aspects and elements (e.g. "and whoso the moon looked at him would be so so").
So generally speaking, it is about the place of birth and the "energy" of that place that add up to shape the "initial" energies of the person at birth. Thus, moving from that location at a later time (even if we hypothetically suggest this move happened a minute or two after the moment of birth, which is impossible of course) and settling in another location does not change, theoretically, the initials (or the astro-fingerprint) given to that person on that location.
As for the house system, well, originally it was the Whole Sign system (even in Hellenistic astrology). Other systems just came about at later times (mainly medieval) and mainly in Europe (though I think I´ve read once that maybe some Arabic texts did suggest other divisions for the houses). But basically, this is the original system, and in such system the ascendant is the main focal point (that changes every ~2.5hrs) which makes up the first house and from there each sign is a house on its own. I even noticed many astrologers I follow (who practice mainly Vedic) do not really talk about MC or IC but rather about 10th and 4th house. This way, whatever latitude you are born in, your houses are, and should be, equal and not compressed out of proportion. This is beside other technicalities related to the lords of the houses and how pin or specify them (this point confuses me with Placidus but it´s easy with W.S.).

October 12, 2021 at 06:34

Catch-22
»
Seanfhear
I just wonder what´s the basis for this. In like the high north, it really influences your house system if using a quadrant house (which you don´t do) and here I follow: some houses will be really small and like living on the north pole, I can really believe houses like 11 or 5 will be small, because all you can befriend are some polar bears or you can only express yourself by building a snowdoll. But if you move, you live in an entire different world.
I´m particularly interested since a friend of my wife gave birth to a daughter in Rwanda while doing research over there. I guess they will come back to Belgium in one-two years. In Rwanda, the charts are almost perfect quadrants of 90°, while in Belgium, MC is about 120° from ASC depending on the time.
I know I should use the Rwanda chart but it feels so awkward.


October 12, 2021 at 04:56

Astro-Seek.com
System message: Post has been written by user Seanfhear, who already deleted profile on this website:
=====

If s/he is born in some locality which is different to the parents´ locality, then the natal chart is for that locality of birth and thus it is "home" for the new born.
As I use Whole Sign, the moon for me seems to be in 10th house rather than the 9th. Notice also that moving to a new place and settling elsewhere is also connected to the 4th and the 12th houses. 9th and 3rd houses are also related to travels and most commonly, 9th is considered house of long travels (specially for wisdom pursuits) and 3rd is for short travels (from one city to another for example). This is what I typically read and hear from other astrologers I follow.

October 12, 2021 at 04:25

Rosincvist
Astro-locality and Astro-cartography show that the police are wrong!; Changing to a new town can mean turning over a new leaf and going straight!




Moon calendar
Moon in

Gemini
Show calendar
»
Seek users born on
Seek users by nickname