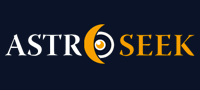 Astro-Seek.com Seek and meet people born on the same date as you ...
How to fix my "home" issue? - Discussions, questions
---
How to fix my "home" issue?
October 11, 2021 at 20:46 (UT/GMT)

LoveWinner
How to fix my "home" issue?
There´s no need even to look at my chart for me to feel the influence of a confrontation between my hometown (or homeland) and another country or city. I´ve moved around 20 times during my lifetime, and now things are getting tough in my emigration country so I have to come back to my homeland again (but not to my hometown). I´m quite tired of that struggle and would like to settle down finally.


How can I know that the city I´m moving to will be the happiest place to me, finally? Is there the South Node almost in 9th house telling I better not to attempt to emigrate?

Posts in topic
October 12, 2021 at 20:43

JayJayAstrology
»
LoveWinner
Well, best of luck to you! I hope it´s a good move!

October 12, 2021 at 20:27

LoveWinner
»
JayJayAstrology
Thanks a lot🙏 I´ve found some relevant lines indeed. I feel that something crucial is happening in my life now, that´s why I investigate whether I make a right decision moving back and giving up my emigration plans. Many doubts, but I feel like I need some changes, and it already started.

October 12, 2021 at 17:19

JayJayAstrology
»
LoveWinner
You have your North Node going through Moscow. Your North Node is conjunct your IC - house of home and family - so - not such a bad line to be on - and North Node represents your path forward.
There are never any guarantees in life - so I cannot tell you this will be a great place - but it is at least on a good line.
Here is the report on Solar Fire for you being in Moscow. I do not always find these reports helpful - but - they can at least give a hint to what to expect.
North Node - Set Line (Orb 0°53´: Strong Influence)
Relationships are likely to change the course of your life when travelling or moving along this line. You may form one important and intimate relationship with someone who you feel sure you were destined to meet. Or perhaps a group of people or business contacts play a prominent role. Either way it is possible that you experience a moment of instant recognition when first encountering individuals or groups on this line. Associations are likely to be fulfilling and joyful, but you may also be required to relinquish a little of your individual self-expression in order to incorporate the relationship. In other words associations formed here can be so consuming that you need to give up some of your other interests. It is important that you aim to balance your own personal needs with the demands of important business or personal relationships.
Pluto - Rise Line (Orb 5°22´: Moderate Influence)
Powerful changes occur when you travel to locations along this line. Events occurs that change your ideas about yourself. It is possible that unforeseen emotional and psychological issues will surface forcing you to re-evaluate yourself and your relationships. As you travel in this area you feel compelled to review your personal goals and the way in which you express yourself. This could result in a change of life direction. This may be unsettling or you could experience a new sense of vitality and vigour as you slough off old self expectations and habits. Either way you undergo a radical change in the way that you express yourself, perhaps even dramatically changing your appearance. You may also discover that you are having a powerful effect on those around you. Therefore you need to focus on your major personal and business relationships, taking care to treat these important associations with integrity. Any underhanded acts will have troublesome consequences. You may develop a tendency to withdraw from other people´s company as you become sensitive to the innuendos and hidden meanings in your personal communications. Perhaps you enjoy taking more time for self reflection. Transformation of the self is the key.
PLANET DIRECTION LINES
Maximum Orb Used: 10°00´
Planetary Azimuths: Relocated
Azimuth from original location: 042°57´
Neptune - Local Space Line - Azimuth 217°19´ (Opposite - Orb 5°38´: Moderate Influence)
Traversing this line can bring a sense of peace and spiritual renewal. This location prompts you to relax your attitudes and reflect on your goals. Rather than working hard towards achieving your ambitions or acquiring material wealth, you are likely to search for new meaning. Therefore this is an ideal location for a holiday in nature or by the sea or a personal retreat. Is not conducive to any move that requires hard work, planning and structure. The more flexible that you can be in this location the more that you are likely to benefit from a renewed sense of your true purpose. An artistic or philanthropic project may be undertaken, but only if the hours are flexible and creativity is flowing. The key to this location is allowing yourself to go with the flow rather than making rigorous demands. Moving along this line has an ephemeral quality of enhancing your life rather than one of permanence. Therefore you need to also be somewhat cautious of making permanent commitments when travelling along this line. Your discriminative powers may not be sharp. In other words you may benefit from going on a spiritual retreat or communicating with a religious teacher, but should be wary of committing your lifelong savings to a particular group or guru.
PARAN LINES
Maximum Orb Used: 2°00´
Uranus Setting / Pluto Setting (Orb 0°32´)
Here you will view the world in a different and perhaps disturbing fashion. It may even lead to a yearning to seek revolutionary change in society. Under this influence you may have high ideals and fully expect that changes can be brought about. eware of dramatic and disturbing events.
Mars Lower / Jupiter Setting (Orb 0°38´)
Under the influence you are generous, self confident and lucky. Your energy level may be high and you are likely to want to carry out courageous feats. Travelling where angels fear to tread could be a catchphrase for the combination of these two planets, as you approach life with gusto regardless of the consequences. Competitive sports, the military and religious zeal are also representative of this combination.
Uranus Rising / North Node Lower (Orb 0°41´)
Here your destiny is linked with the discovery of new and exciting thoughts and concepts. You need to make sure that you do not seek excitement at all costs, but direct your energies wisely. You may find that under this influence you are being challenged to make a contribution to humanity. You may also meet exciting and unusual people who help you on your life path.
Mars Setting / Pluto Setting (Orb 0°43´)
Under this influence you are resourceful and have a pool of enormous energy available when needed. However, there is also a tendency to fall prey to your own strong desires, or those of another person. Power struggles could prove volcanic, and you need to watch your own temper because it could be easy for violence to erupt under this combination. Energy can be successfully directed into the military, competitive sports, or demanding business negotiations.
Uranus Setting / Chiron Rising (Orb 0°50´)
Here you may experience a strong desire to be an individual, and feel pain if circumstances block your efforts to be unique and original. If you can develop the ability to see things from other people´s points of view, then you could be a caring and compassionate advocate for human rights. You may also discover unique healing and teaching talents.
Mercury Rising / Jupiter Rising (Orb 0°51´)
This combination encourages a thirst for knowledge, any source which will expand your world and take you mentally in to a whole new arena. Therefore this is an excellent combination for academic study or publishing new material, travel for the purpose of making contacts with other people, or exploring different cultures and religions. Education will feature largely in your life. You may also have big ideas and plans. You would do well to write down your goals for future reference.
Venus Upper / Saturn Setting (Orb 1°06´)
The combination tends to mean getting serious about your partner. You may consider ending your primary relationship, or making a greater commitment. Either way you will tend to give the relationship serious consideration. Your partner may also re-consider your relationship in a more serious light. Generally speaking you may also be shy and inhibited in your personal relationships, and your social engagements may be restricted to business associates and outings only. Relationships may appear disappointing, even dull. Money, and the pleasure of spending money, may also be limited.
Pluto Setting / Chiron Rising (Orb 1°20´)
Under this influence you may discover a deep emotional side to your nature which causes you some pain, particularly if you being to experience difficulty in being powerful in your life. It is possible under this influence to experience some form of abuse, however, you are more likely to undergo deep changes which ultimately prove to be very healing. You may also find that you take on a role of helping others delve into the psychological side of their lives, having a transformative effect on both you and them. You can be deeply moved by other people´s pain, and may discover powerful healing talents as you come to terms with the darker side of life.
Mars Rising / North Node Lower (Orb 1°38´)
Here you are being challenged to become assertive and focussed on your personal goals. Independence and self-confidence are keys to your growth in this life and it is important that you assert yourself. Under this influence you may find yourself thrust into leadership roles. Individuals or groups of people may come into your life in order to help you achieve your ambitions. The aim will be to make sure that your goals encompass goodwill for humanity, rather than personal desires.
Neptune Rising / Pluto Upper (Orb 1°55´)
Here you will experience a fundamental change to your values. It may be a transformation of spiritual beliefs, or a discovery that transforms your creative talents. These two planets have a generational effect in the birth chart, and so it may be that your view of your role in society undergoes a dramatic change.

October 12, 2021 at 17:14

JayJayAstrology
»
LoveWinner
Here is your astromap for Europe-Russia.

Picture attachments are visible to registered users only. (
Log in
)

October 12, 2021 at 16:35

LoveWinner
»
JayJayAstrology
Oh that would be awesome! Me and my son are living in Barcelona, he was born here recently. Me and his dad are originally Russians. We´re going to Moscow. Although it´s not my birth place, but the best option for us now, financially wise...
(if needed, my son´s chart Barcelona, 19:40,16.06.2021)

October 12, 2021 at 15:23

JayJayAstrology
It would help to know where you are planning to be and make your home in order to answer.
South Node always moves retrograde - so it moves clockwise around the chart. It just entered the 8th house when you were born - and is not in the 9th.
And no, I don´t think the South Node is telling you where to be in the world. But it is saying, you had a miserable past life. Scorpio, 8th house SN is usually a pretty emotionally intense past life - and perhaps - it motivates you to seek peace and happiness. The only thing is - that is most likely going to be found within you instead of without you. The world is in a pretty big mess right now - and - quite frankly, it´s a tough time for many of us no matter where we are.
That said, there are places that will resonate well and feel better for each of us, so please do let me know where you are thinking of being and I´ll draw up an astromap for you.
_________________________________________________________________________
My website:
http://thesoulmustsing.weebly.com
- I do western astrology readings, dream interpretation, and mind-body healing by a donation of your choice - and classes at reasonable rates. Sign up for my newsletter!


October 12, 2021 at 10:23

Astro-Seek.com
System message: Post has been written by user Seanfhear, who already deleted profile on this website:
=====

For that you would need astrocartography. Unfortunately, I´m still exploring the options for this and can´t quite make up my mind about it.
Hope someone here would shed some light on this topic.



Moon calendar
New Moon in

Pisces
Show calendar
»