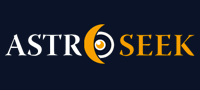 Astro-Seek.com Seek and meet people born on the same date as you ...
What field can bring me money? - Discussions, questions
---
What field can bring me money?
September 26, 2021 at 21:36 (UT/GMT)

V for Victory
What field can bring me money?
Hello people!
I´m newbie here, and I am hoping that someone could help me with reading my natal chart. Well, right now I´m looking for some additional financial sources since I´ve become a mother recently and not able to keep working as a photographer for some months. But I really need to earn from somewhere.
I get confused and don´t know where to start. What do you guys think what´s the most powerful thing in my NC?
TIA!


Posts in topic

September 29, 2021 at 20:50

Astro-Seek.com
»
V for Victory
System message: Post has been written by user Seanfhear, who already deleted profile on this website:
=====

No actually I use the usual tropical, but I use whole sign system for the houses (each sign is a house). I don´t use Placidus when I try to train or read a chart - kinda confusing for me hehe

September 29, 2021 at 20:36

V for Victory
»
Seanfhear
thank you a lot for such a big reply! But let me know please what kind of chart reading do you use? probably the sidereal?

September 29, 2021 at 20:33

V for Victory
»
GaySnails42
thank you a lot! I really do have some troubles with this thing time after time. What you´ve written is all true!


September 29, 2021 at 17:04

Astro-Seek.com
System message: Post has been written by user Seanfhear, who already deleted profile on this website:
=====

10th house is in libra, already signaling something creative, something related to beauty (and diplomacy). Its lord, venus, is in Aries in the 4th house. 4th house is about home/homeland/properties. The thing is, Venus here is supposedly in detriment but I don´t think it´s all bad. If I want to merge the two concepts of the two houses here and two signs, I might imagine something related to beautifying homes? or since Aries is about beginnings, and venus is a typically considered a feminine planet, maybe we can imagine here children activities? Taking care of children? Educating children?
Then the 5th house, house of skills, is in Taurus, quite a stable sign, and its lord is also venus and situated in the 4th house. Seems we have a strong indicator about some activities related to "home".
The 6th house, which typically about the hard work or the routine work that we do day to day usually, is in Gemini and its lord is Mercury. Mercury here is in the 3rd house, the house of communications and siblings. But we have a problem here. Your mercury is "combust" by the sun (too close) and also in Pisces, its debilitation sign. Not sure what I would make out of this really but I might think of something like: You don´t need a job or a position where critical thinking or critical communication skills are required. Probably routine jobs or places where you communicate with groups or organize events maybe aren´t quite for you?
Now, if we check the typical houses of gains, 2nd and 11th, we see here your 2nd house is Aquarius and its lord Saturn (classical) is placed in the 12th house. House of isolated places, endings, foreign places - and its in Sagittarius. Sagittarius is usually a sign of a guru (master, teacher) and typically astrologers say saturn in the 12th house is a good thing as it will grow to be better there (as well as in 3rd and 6th) - Gains from a foreign place? Or, by teaching and educating about foreign things? Sagittarius is about those stuff related to wisdom and travel, so maybe you can figure something in that field - but saturn there means it needs quite the work to mature in any field there.
Your 11th house is in Scorpio and its lord is Mars (classical) and Mars is also in 12th house. Mars is the driving force as you know. It get things active and I think here it cooperates with Saturn in that particular area of your life. Ketu (South Node) is also in Scorpio. Ketu is disconnection and isolation - 11th house is also the social circle and ketu there might point to ... some isolation from the social circle maybe? (I think maybe because you live away from home?) Anyway, if we combine this info with the fact that Mars is in the 12th house, as well as for Saturn - maybe we see some opportunity here for educating people or showing people various arts or various "exotic" things that people are yet to know maybe about your culture and your society etc.
This is my humble opinion as a beginner. And, if I was a professional further, I would go further and check the D10 chart.

September 29, 2021 at 14:35

V for Victory
»
Rosincvist
Oh thank you for yur opinion! unfortunately, I have nothing to do with science or medicine and I´m too old to get started learning it (35 y.o.). I mostly have worked as a photographer, journalist or translator.

September 27, 2021 at 02:01

Rosincvist
You have some Medical Ability, Scientific Ability, and too much intensity.
The Cazimi brilliance could seem like too much aptitude; It is genius and shall probably manifest one way or the other!

September 27, 2021 at 00:51

GaySnails42
Take this with a grain of salt as I am only a student.
Your money situation seems to fluctuate alot since have a mars-Uranus conjunction in the same house as the ruler of the 2nd, to me this implies bursts of money and opportunity with little reliability and periods of tough grinds inbetween.
Have you considered teaching or filling other Jupiter type roles in your local community? To you this may seem underwhelming or maybe like it´s just not worth it, but as far as I can see it is the most straight forward way you can earn money without all the unpredictability and sudden changes you are used to.
If you want to earn money it all comes down to the 11th house of friends, allies, benefactors and connections. Your neighbours or siblings may be usefull allies due to Jupiter ruling the 11th and being in it´s domicile in the third.
You maybe could work from home tho I do not know if that would be stable enough for you and your child.
Best of luck to you and the kid
-GS42



Moon calendar
Moon in

Libra
Show calendar
»
Seek users born on
Seek users by nickname