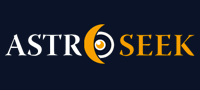 Astro-Seek.com Seek and meet people born on the same date as you ...
How to treat calluses according to medical astrology? - Discussions, questions
---
How to treat calluses according to medical astrology?
August 31, 2021 at 02:01 (UT/GMT)

ayay
How to treat calluses according to medical astrology?
Hello all, I am trying to get rid of my foot calluses which I have for almost 15 years. I have made many failed attempts over the years, seen skin and foot doctors, and treatments hurt like hell and didn´t solve the problem at all. I really want to bring this to an end.

I was just trying to find the best moon phase to start the treatment, but there was little to no info on the internet. (Or I was incapable of searching with the right terms.) And, what I have read so far has been confusing for me. Therefore, I have decided to ask you for help regarding not just the moon phases but maybe some medical astrology inputs to consider before I start.

So, since the treatment is to eliminate something, waning moon seems logical I guess. Moon in Pisces influences feet, and Libra and Capricorn influences skin, but I should avoid them to start? (What makes me really confused here is especially the Lion-hair suggestion. Lion influences hair and it is always recommended to cut hair during Moon in Lion claiming that it is unlikely to fail.) Anyways... Should I be on the lookout for opposite signs (to Pisces, Libra and Capricorn)? Or should I investigate any other related planet (if there is one) instead of the Moon?

Thank youuu, and have a nice and full of bright-and-happy-stars-on-your-side day...

Posts in topic
September 4, 2021 at 07:01

ayay
»
nutelina
No.

September 3, 2021 at 13:29

nutelina
»
ayay
Could it be a fungus?

September 3, 2021 at 07:43

ayay
»
nutelina
Noted. Thank you.

September 2, 2021 at 16:53

nutelina
I have used Chelidonium majus for warts on my feet. Worked like magic. The herb grows in many places in the wild. I too the stem and the yellow sap will go on the wart.

September 2, 2021 at 13:17

OS*
»
ayay
I sent you everything in private message


September 2, 2021 at 07:20

ayay
»
OS*
Yes, if there is anything about this in your book, I would love to hear about it very much. I can try to make a connection between the related house of the emotions. And, maybe analysing the aspects I can find both the root cause or a practical solution...

September 1, 2021 at 15:32

OS*
»
RohanScorpio

could you explain a little further why you´re saying this ? does this have to do with me waxing my legs or Ayay´s feet calluses ??

September 1, 2021 at 11:19

RaeB.
I also suffer with calluses on my heel especially. I find seeing my podiatrist during earth moons (I like Virgo best for this)
I hope you are able to find a solution as I know the problem well. As long as I use some kind of lotion each night I find that thay are more easily controlled.
I wish you the best. Hope you find your solution.ASAP.


September 1, 2021 at 10:40

OS*
»
ayay
I wish I could be more of help, I don´t know any good astrology teachers to begin with :(
"Moon-in-Taurus. I have read that the skin is the least sensitive during this time. It made such a huge difference."
I might be learning a good tip from you here. I´ll try waxing during moon in Taurus (since the last year or two I have yet to master this technique. . . ) Sometimes I tell myself I should just shave since it´s so painful. I will definitely give this a try during moon in Taurus! Thank you!!
On an other note, I believe ailments and diseases can be caused by feelings, emotions and thoughts processed from the body, bearing the root of the illness. I have this book (encyclopedia) that was recommended by my numerology teacher, it depicts about 500+ aliments and diseases filled with valuable information. Let me know if you´d like the information on yours, I could sent you by message. . .
Wishing you best of luck on you recovery.


September 1, 2021 at 08:19

ayay
»
OS*
Thank you very much. No, it isn´t Meleda (I wish an easy healing process for your friend). Just standard, persistent calluses.
I use moon phases for gardening, too. Yes, it works wonders.
Well, yes, it would be weird to ask what to do. I am just asking when to do (the simple standard treatments which can be implemented without supervision).
As far as I know, Medical Astrology is mostly about predicting possible illnesses and providing "lucky" times (transits, moon phases etc.) to treat them.
-For example, I could finally give up taking painkillers before body waxing by doing it during Moon-in-Taurus. I have read that the skin is the least sensitive during this time. It made such a huge difference. Before this practice, I experienced terrible rip-offs of skin layers every freaking time. And, the overall experience was really painful. It seems that I have extremely sensitive skin, but not during Moon in Taurus.
I am looking for information similar to this. I have been unable to find a systematic source. And, I would like to take Medical Astrology lessons some day but I don´t want to wait that long for this :)


OS*
Im very sorry to hear about your condition :(
It would be difficult to receive medical advice from a forum but with what you said I´d agree with Pisces ruling the feet.
I´ve use moon phases for gardening, nature seems to respond pretty accurately. Actually, gardening by moon is how I found this site. . .
I have a friend with an extremely rare condition called "Meleda" disease, it started when she was very young and it is hereditary from her mother´s side. I´m wondering if this might be the case for you.
Have you checked out Astroseek´s moon phase calendar ?
https://mooncalendar.astro-seek.com



Moon calendar
Moon in

Cancer
Show calendar
»
Seek users born on
Seek users by nickname