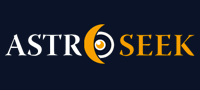 Astro-Seek.com Seek and meet people born on the same date as you ...
Artist indicators in my chart? - Discussions, questions
---
Artist indicators in my chart?
August 21, 2021 at 18:12 (UT/GMT)

LeoTaurus
Artist indicators in my chart?
I have been told by quite a few astrologers that my natal chart has some creative placements or artist placements. But what if I´m not really sure if I am like that though? I can´t draw, paint or color really well. And I can´t sing or play an instrument, so what´s so artistic about me really?

Picture attachments are visible to registered users only. (
Log in
)

Posts in topic

LeoTaurus
»
Oleander
Thank you very much!!


Oleander
Hi!
Many writers have Mercury in Virgo, Gemini or Aquarius and they also have aspects between Mercury-Neptune or Mercury-Uranus. Their comments might depend on these. Have you ever tried to write in your life? Maybe you should try even once :) So you can see.
Also, if you are searching for artistic talents you have, I suggest you to take a look at asteroids like Erato, Polyhymnia etc. Here they are:
http://straightwoo.com/2016/06/…
Good luck! ☺️


LeoTaurus
»
JayJayAstrology
Awesome thank you!!!!


JayJayAstrology
»
LeoTaurus
You can explore online, youtube, read books - take advantage of free classes when offered - of course covid is putting a dent in things right now - but we can always find ways to explore.


LeoTaurus
»
JayJayAstrology
Thank you so much for the reply!! It really resonated with me 💖 I can´t afford to take classes unfortunately, but I still appreciated this reply, thank you again!!!!!!


JayJayAstrology
Well, sometimes when people see planets in Leo - the think the person must be an artistic type - creative - and sometimes that´s true. Leo is a performer. Many actors have a Leo Sun. Taurus rising can give a good voice - it´s the sign of the musician - and your chart ruler is Venus, the artist - in the 5th house - a very creative house. So, yeah - you could be creative in some way. But people end up with creative placements for different reasons. Let´s look at your chart.
If you have a natural talent, my best guess is it is writing, because Venus is in Virgo - and Virgo is ruled by Mercury - a communicator who works in words. You also have your South Node in the 3rd house - Gemini´s natural house - of the communicator, writer, teacher - so you may have been someone who is good with words, languages, teaching perhaps. You could be a teacher - loving to get up and perform in front of the class. However, the South Node shows our gifts but also a wound - so with Mercury conjunct Venus and Mars in the 5th - there is a wound to your self-identity - your creative self-expression - your sense of confidence. That´s most likely why you have a Leo Sun now. You are here to gain confidence and explore who you are.
Chiron conjunct IC is a dead give-away - your wound to self goes very deep - and so, the difficulty isn´t that you don´t have any creative talents, it is that you don´t have confidence in expressing yourself.
This lifetime is about finding yourself - finding your voice - finding something that feels good and real in yourself and developing it. You probably could have a lot of fun just trying out new things - trying on different roles - playing around with possibilities. That´s what you´re meant to do - to expand, grow - explore. Artists of all types have to train, have lessons, practice their art - it´s not like they don´t have to work at it. I think you need to take a class, have some lessons - in anything that tweaks your interest and then have fun playing with it.
_____________________________________________________________
LOW COST BEGINNER´S TUESDAY CLASS BEGINS SEPT 14, 2021 - 30 WEEKS - INFORMATION:
https://thesoulmustsing.weeblysite.com/…
. I do western astrology readings, dream interpretation, and mind-body healing by a donation of your choice - and classes at reasonable rates. Sign up for my newsletter!


Rosincvist
Music won´t go away if you ignore it!
A

of Faith by Jove could springboard you into being a fierce critic!
It is only on this planet that their are a lot of people born with close Aldebaran/Antares Tee-

s!





; Prime position for Anger Management!
Astrologers can have extensive training but then when they make eye-contact it all goes out the window and the "Con-Artist" personality takes over!


Astrooo
»
LeoTaurus
You have to walk the cross of the black moon which is joined to the cross of the knots.
Big and beautiful challenge.
your comfort zone is chatting with friends.
You have the tools (Saturn MC, at home in Aquarius, Uranus M9 Capricorn, Master Saturn) to raise the debate and offer us your most beautiful work with your "feather" (share of fortune M5 / M6).
you have to walk the path of your talent at your own pace.
Take your time.


LeoTaurus
»
s81
Thank you for answering!! I´m actually a good writer I think, but I actually am not a hairdresser either lol. Thank you again!!!!!


s81
Dunno

, you should ask them why they say that. The only thing I can think of is Venus (good aesthetics) in 5th house (your creations) in terms of general art... may be someone can argue that it rules your Ascendant too, so that also counts. But the reality is it that it could be the case that you decided to be a hairdresser and Venus in 5th house applies to it too, so when some astrologers say "art" you should read/listen "with good aesthetic taste", or "with good style in some kind of craftmanship", or etc.
Anyway, in terms of an specific art, just in case you are wondering which kind of art is more suitable to you, I guess your best choice is to write, since Mercury presides (since is the first planet) and disposes (since it´s in domicile) your Virgo stellium where Venus is present. Also, your 2nd house (resources) is compatible with that choice since it´s in Gemini (also ruled by Mercury btw).



Moon calendar
Moon in

Taurus
Show calendar
»
Seek users born on
Seek users by nickname