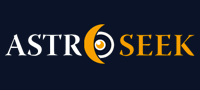 Astro-Seek.com Seek and meet people born on the same date as you ...
Little bit worried - Discussions, questions
---
Little bit worried
August 20, 2021 at 21:42 (UT/GMT)

Silvi
Little bit worried
Hi guys.
I wonder if someone could help me to find out if this Lunar return talks about having a surgery.

I´m not good at transits interpretations. I just went through the worst nightmare in health area after big conjunction passed over my 6th.

I´m still recovering after a joint surgery trauma and maybe there is a chance to have it again cause something went wrong with my ear..
I was wondering if this lunar returns could speak about it for the month of November.

Any insights are really helpful
Thanks in advance

Picture attachments are visible to registered users only. (
Log in
)

Posts in topic
September 6, 2021 at 23:18

Silvi
Im having some insights about this case guys.
But im going to tell you when I get my magnetic resonance.
There are 2 options about what happened in this mysterious story.


Silvi
»
Lib_8
Totally agree at this.
"You can begin the healing process once the surgery is done. Sometimes a medical procedure is needed for the healing to Begin" . On point. That´s how I see all what I´m going through in health.
Under the superficial side there is a process working to finally end. ( I wish , I REALLY WISH).
thanks for your words again dear 💖


Silvi
»
goldenlion32
It´s seems incredible to read this cause is exactly what´s is happening.
The truth is about to be exposed!
And I´m close to find it out cause it´s having me sick.
I have to do 2 researchs today.
One , about my physical health, cause I know doctors are not seeing or wanting to tell me about this cause Neptune in 6th always keep my diagnostic away of light with a lot of confusions.
In all my diseases I was the one who find out what was happening to me first. But also I wouldn´t listening myself as I should.
So everytime that my body shows me something" strange " I know Im not going to be listened by their ears properly. Is like they are not capable to see the full perspective. And mostly I lack proofs about it.
The most common thing that happened to me is that they denied me at first.
I do had negligence before during this 6th house transits. So I become an expert of not making rush decisions.
Asking for opinions as you well said.
The second one truth is about my biological family that I´m searching where the information is being hiding from me too. So very Plutonic scenarios too.
I have high hopes that when this truths comes to light is going to activate a healing process in my body too. Is being like that today , specially since last year. I can notice how my body changed after picking all the pieces of my Sun story.
My north node is telling me that I need to be brave and take the lead on my research and Truth leaving behind what others say.
As Libra in this topic answer me. Maybe having another surgery is a process of healing too.
I REALLY appreciate your reply too. Thanks a lot !



Astro-Seek.com
System message: Post has been written by user goldenlion32, who already deleted profile on this website:
=====

You can see the Pluto conjunct the Moon, so this is really transforming your physical health. The Capricorn is bones, skeletal system, and Pluto is surgery if I remember right.
This Saturn ruled, and restrictions, rules, and regulations.
The ears would be the nose, throat, and ears doctor, which would be Uranus in Taurus perhaps bringing those unexpected situations and Libra since it is the psychology of listening.
It may be that Pluto in Scorpio is not that far away in degrees. You have the North Node Aries that is the face, head, brain, mental process.
Virgo tends to be the nervous system, the worrying, anxiety, stress, but also the physical body.
You have the Earth Trine playing in with transits and planets.
Earth is also about long-term health care, patience, tolerance, and more of a slow process in healing and procedures.
I think part of healing is pretty much learning and educating yourself and of course, you've mentioned this already you've done this for a while.
And it is all through trial and error. It is paying attention to what you're being told, doing your research, maybe getting a second or third opinion if you're not satisfied with physicians. I know sometimes it's finding the right specialist maybe that is in that area, and you might even have to do the work with the Earth trine right now to find your answers and truth.
As you see you have Uranus in Sagittarius which is breaking down the false beliefs and educating yourself.
There might be valid information they're giving you, but maybe they haven't seen some research, data, and you might find that through digging for it and coming up with questions with those physicians.
North Node Gemini is finding the truth and ending on the South Node Sagittarius with the eclipses this year, so maybe there's something to be found yet to answer your medical questions and you just have to do the work to find those answers in the library since it is Sagittarius or the internet through Medical Journals.
I think it's easy to find those in Libraries off line where you don't have to pay for it.
If you in college sometimes they have those available online or special sites or in their libraries if your able to get to it.


Lib_8
»
Silvi
You've already done the hard part of analyzing your symptoms. If you need the surgery then listen to the doctors. You can begin the healing process once the surgery is done. Sometimes a medical procedure is needed for the healing to begin.
Actually the left side of our body usually deals with how we take in stuff from our world and the right side is what we project onto our world. I realized most of my issues are on the left side. Something I also had to work with.
And ya vertigo is literally feeling something spiraling out of control in your life.


Silvi
»
nutelina
Thanks dear for your time.
Yes , as you said, all the moon and Venus troubles that I had before were linked to emotional , nurturing things.
That´s how I liberate myself of endometriosis and thyroid issues.
After emotional therapy and starting to say what I was needing in that moment,worked to heal those diseases. And even I tolerate better food that I couldn´t stand before.
As you can see all my personal planets are affected.
You are right , fire maybe is missing , cause everything in this case about my joint is activating rage and temperament troubles.
( Mercury square Mars , but mars conjunct Neptune and moon , so I feel it blocked, too much water for that mars)
My bone messing with my ear is telling me something about Fire. ( Specially after Pluto passed over there ) Not in a good way I guess.
My North node in Aries is making me go to be brave and take action too.


nutelina
»
Silvi
I see. Sometimes we cannot digest food or even life itself. I would be interested, Capricorn moon is difficult to express emotions? You can give yourself the best but if we somehow can´t accept it. It´s not going to help us. Cancer rising is finicky with stomach and digestion. And skin and glands can have problems with bad digestion and allergies. Nurture, mother, moon... Maybe you need a little more fire.
I´ll look at your natal chart and transits.


Silvi
»
Lib_8
I´m sorry to hear that you passed through many surgeries too. It´s so exhausting on every level.
I know Louis Hay! I have a book about healing. I´m working in therapy with her vision , finding the root of problems instead focus on symptoms.
And taking the emotional responsibility too.
This stars after the surgery because there is a bone knocking my left ear making a heavy noise. The Balance issue only happens when I´m traveling by bus or car where I´m not the driver.
I start to feel nauseas very strong.
The holistic view of this trouble , totally fits with me.
Sometimes I wonder if I´m missing something because I know the meaning of having Left ear troubles. ( I´m living an epic moment in my family ties and a lot of truths that I can´t hear anymore ) .
But I wish to not have surgery again , but if is necessary to repair it. I should do it :(
I really appreciate your vision too. Thanks a lot




Lib_8
Hi Silvi,
Sorry to hear about your health problems. As someone who has gone through a couple of surgeries for various issues myself I understand how stressful it can be. Broken my and ankle and that surgery was the toughest.
You mention you have issues with balance and inner ear? I get vertigo too from time to time when I'm stressed. There are some exercises you can look up online to help with that, I do those from time to time. Additionally I have mentioned Lois Hay before she has written books on mind body connection for physical illness.
The link below is an example of the summary of some of her stuff. It definitely has helped me put things in perspective when it comes to my health.
https://www.theflowguy.com/louise-h…
Best of Luck to you!!


Datta108
»
Silvi
You´re welcome!
Start to wear the gemstone on a Wednesday morning during the waxing phase of moon facing East. It should be blessed and energized before wearing, Gemini Rising is said to have affinity to Lord Vishnu and Maha Lakshmi,offer prayers before wearing.
If the problem becomes serious then arrange a Ayush Homa in a temple and or a Mritunjaya Homa ,these can bring miracles to one´s life 🙏


Silvi
»
Datta108
Wow . I´m really impressed.
Thank you so much for all this. And taking the time to see my chart.
I´m definitely going to take all your advices. The cromo therapy seems so interesting to me.
I think I have a green jade gem.
I hope this ends soon... And maybe the traditional healer is the new doctor I´m going to see. He is specialist and one of the best in the area.
I´m trying now with Bach flowes and I´m going to see others alternatives too.
Thanks again 💓


Datta108
»
Silvi
Namaste,you have Gemini Rising in the vedic system, mercury the ruler of Gemini is in Pisces, debilitated.
Saturn ,lord of the 8th house is in the 6th house Scorpio ruled by his enemy Mars.
Sun is exalted in the 11th but conjuct Rahu,Venus in his own house but in the 12fl.
Imo Mercury the lord of the Rising sign should be strengthened to gain power and vitality, if possible wear a Green Jade stone or if affordable an Emerald of 5 carats preferably.
If this is too expensive, wear Green as much as you can especially on Wednesdays, mercury´s day. Also wear yellow too.
Avoid Black, blue and grey gemstones and colors and avoid Red,the color of Mars who rules the 6th house of disease for Gemini ascendant.
Also Sade sati has been going on for approximately 5 years now,this combined with Rahu Maha dasa are bringing these health troubles to the forefront, fasting on Saturdays for Lord Sani Maharaja and giving some charity and avoiding gambling, intoxicants, meat eating on Saturdays will help. Offer prayers on this day too.
From now til September problems can still persist,from Mid September to Late November chance of some healing may happen,try to find an alternative healing system besides western medicine to heal,diet can help but you might need to locate a traditional healer who has some special abilities to cure you.
November 2021 to April 2022 may bring health issues again,try to utilize the next few months on finding a healer and start doing spiritual remedies on Saturdays.
Blessings and quick recovery
🙏🌻🕉


Silvi
»
nutelina
Thanks Nutelina for your reply.
Honestly I tried a lot of different perspectives in health. I had 5 surgeries before , but no one like this.
I tried for 4 years a coaching of eating food only to improve my autoimmune system and doesn´t work.
And many of homeopathic medicine too.
Today I can say I´m very happy eating more freely than I used to be when I followed those ways... I don´t recommend to be so strict with food and give it so much power.
Therapy with emotional focus is being the principal medicine for my body since finally liberated me from endometriosis and thyroid troubles.
Biodecodification is the key.
But this , about bones , is a very Saturnean thing. Even Karmatic as a medium told me... I don´t want that surgery again. But it seems the only way to repair my ear cause I´m having balance problems.
Maybe astrology don´t save you ,but that month could be the moment.


nutelina
I think cancer ascendant says something about bones. I don´t think astrology will help you a lot, maybe a bit of insight. Health is mostly about our life style habits and genetics. Remember people in tribes from where we came from could not afford to have bad eyesight or weak bones. They would for example eat the organs of animals to stay healthy. Weston Price wrote books about his findings and journeys all over the world. His work is freely available I think.
Regarding surgery you habe to go only during waning moon and the organ should not be in the sign of the moon.
Good luck.



Moon calendar
Moon in

Aries
Show calendar
»